I'm 21 years old! My birthday was on the 21st and I got to drink my first (legal) beer 😉
To celebrate this awesome milestone I decided to make one of my favorite summer beverages: Ranch Water. This drink is super popular in Texas, and lately it has started to expand nationwide. You can usually find the canned versions at local supermarkets and liquor stores, which are made by a plethora of companies (I love the Topo Chico and Karbach ones).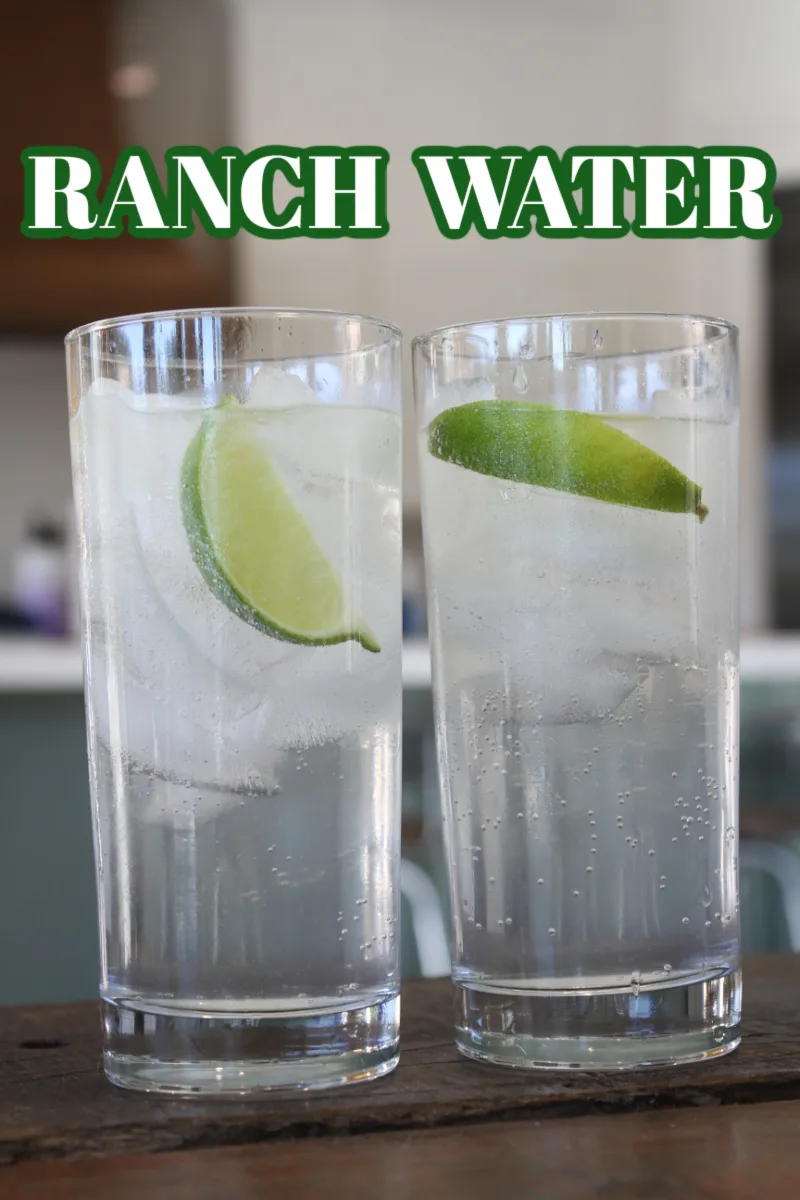 My birthday was incredible — I went out with some buddies to celebrate at midnight, then after a long sleep we went bar hopping around town. Currently I'm out at a lake house in the middle of Texas with my parents and a few friends. It's safe to say I've had a great past couple of weeks!
This summer I'll be working in Dallas as an intern for a large private insurance firm, which I am super excited about! That starts up in a couple of weeks, so until then I'm just hitting the gym and hanging out with friends. Now, let's make Ranch Water!
Ingredients needed:
Ice Cubes
Tequila
Topo Chico (sparkling water)
Limes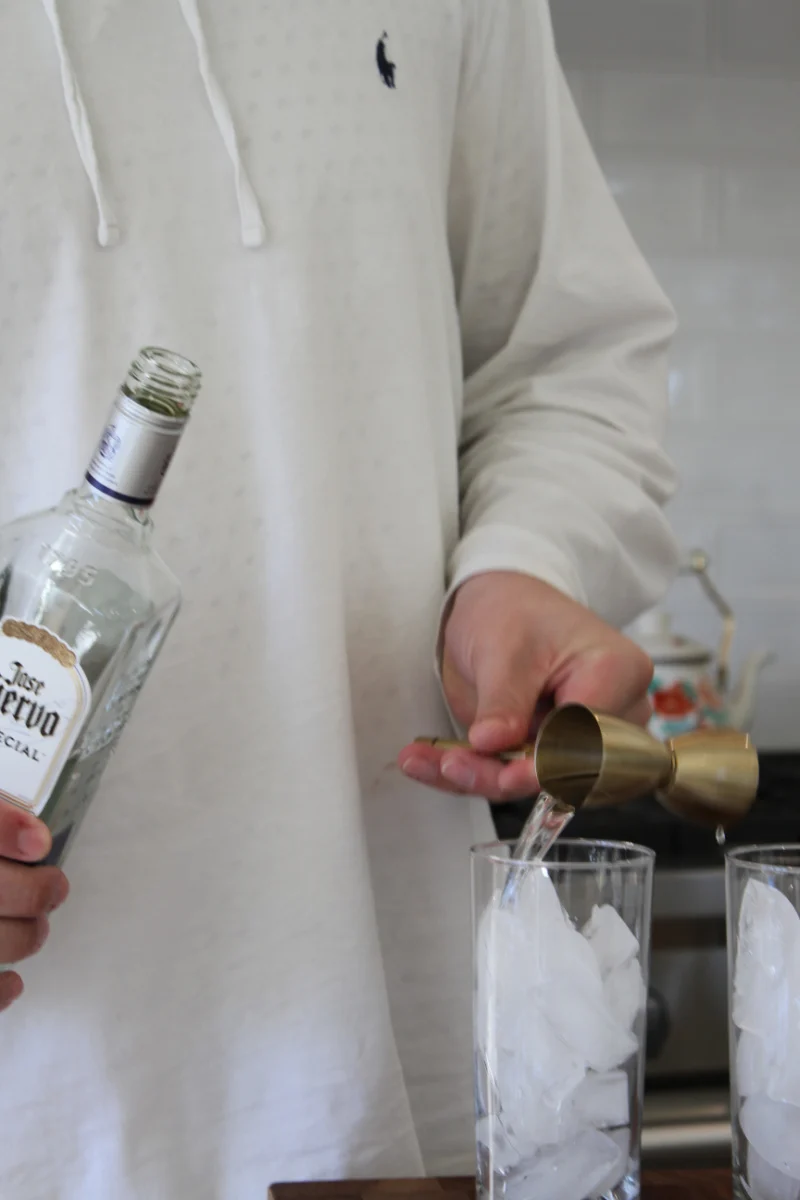 How to make Ranch Water:
To start off, fill two glasses with ice and pour a shot of tequila in each. Cheers to all my fellow Celtics fans who might be a little heavy-handed on the tequila if we start losing tonight.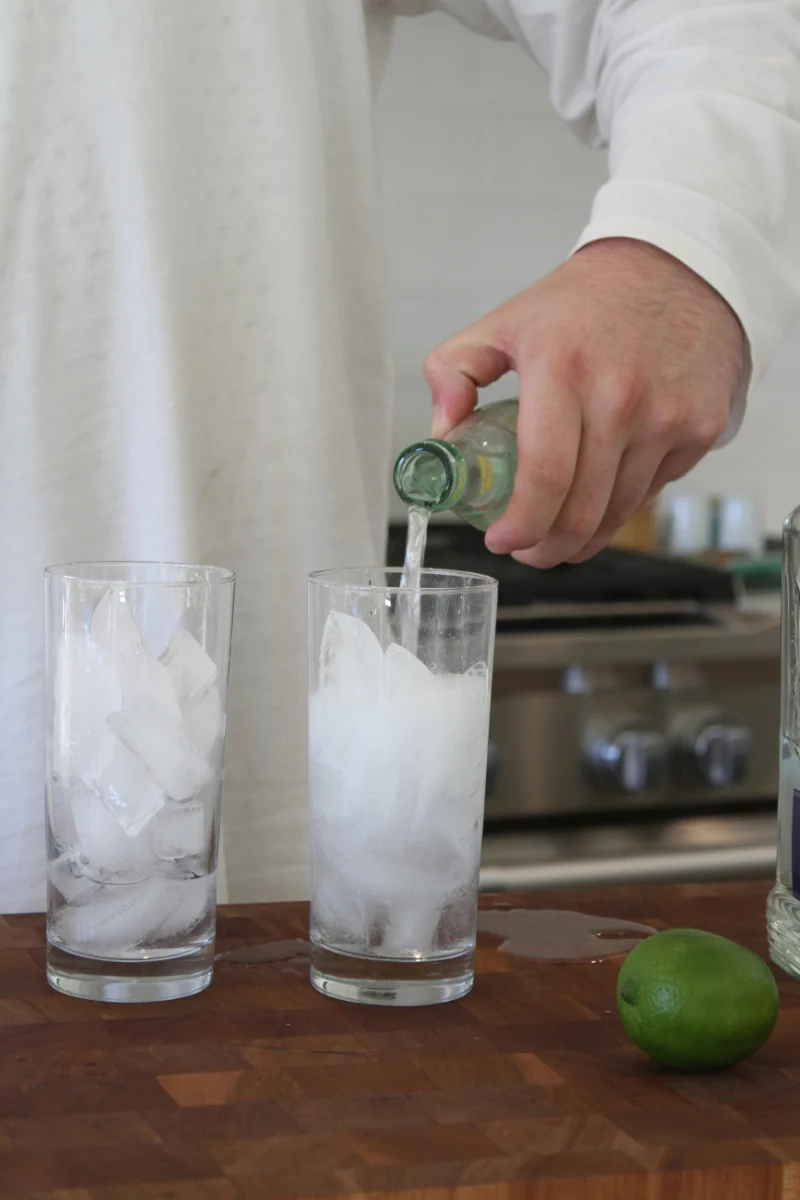 Next, fill up each glass with Topo Chico (any sparkling water does the trick). Personal preference varies with tequila, so judge the amount of sparkling water you're using compared to the amount of tequila accordingly.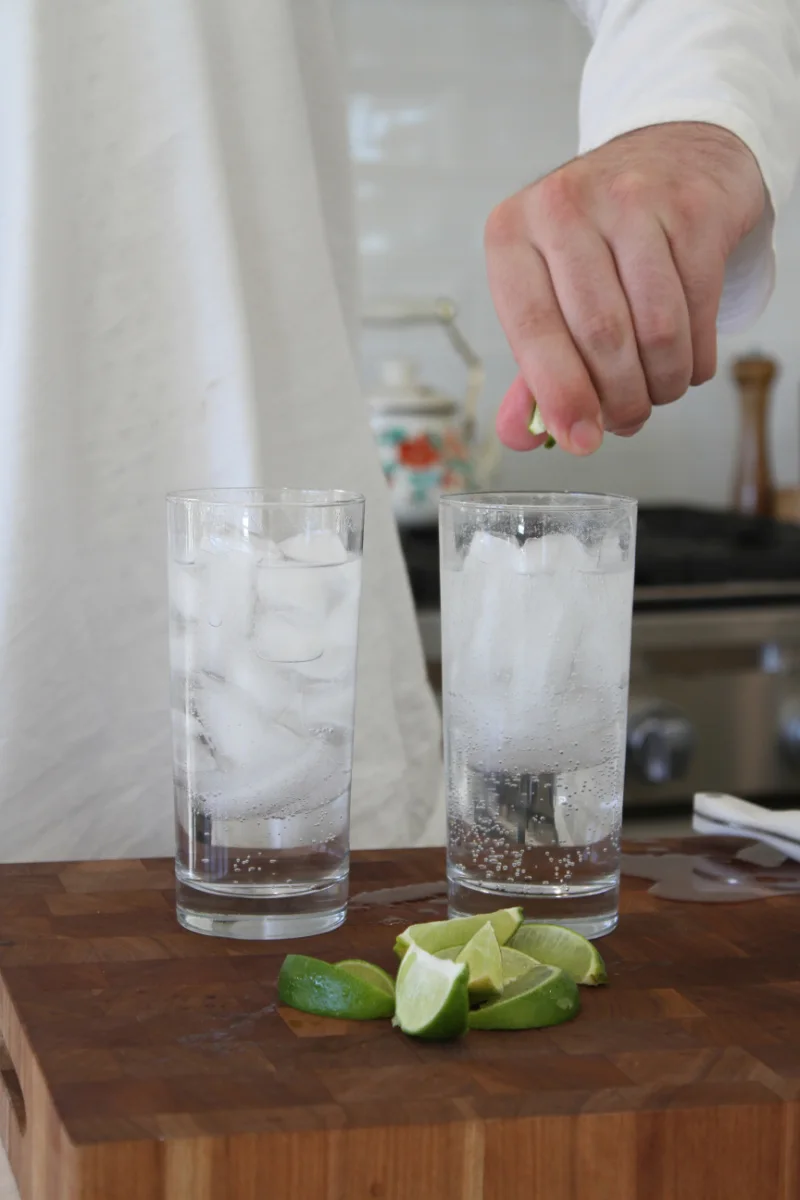 Cut up a lime and squeeze 2 to 3 wedges into each glass. This also comes down to personal preference, so you can use however much lime juice you want.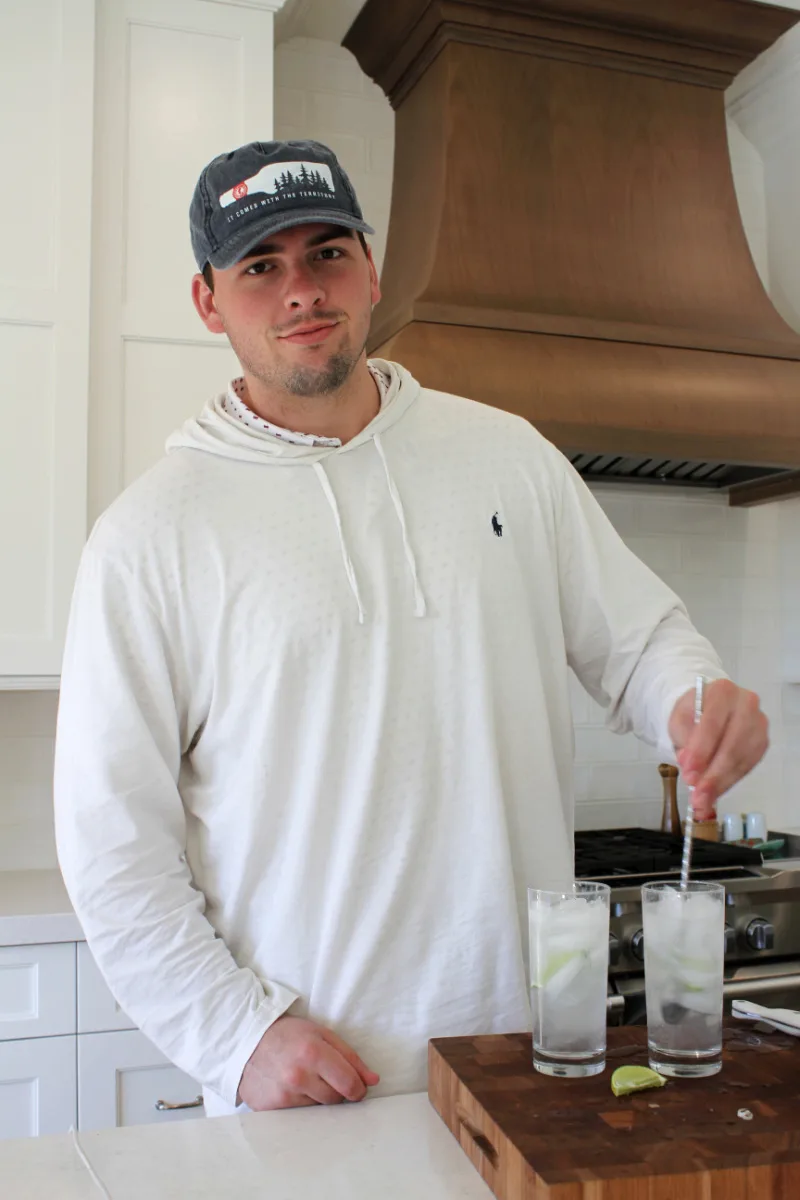 And finally, stir! Drop those lime wedges in after you're done squeezing the juice out — they make for a nice garnish. Now you're all set to go on vacation time and relax!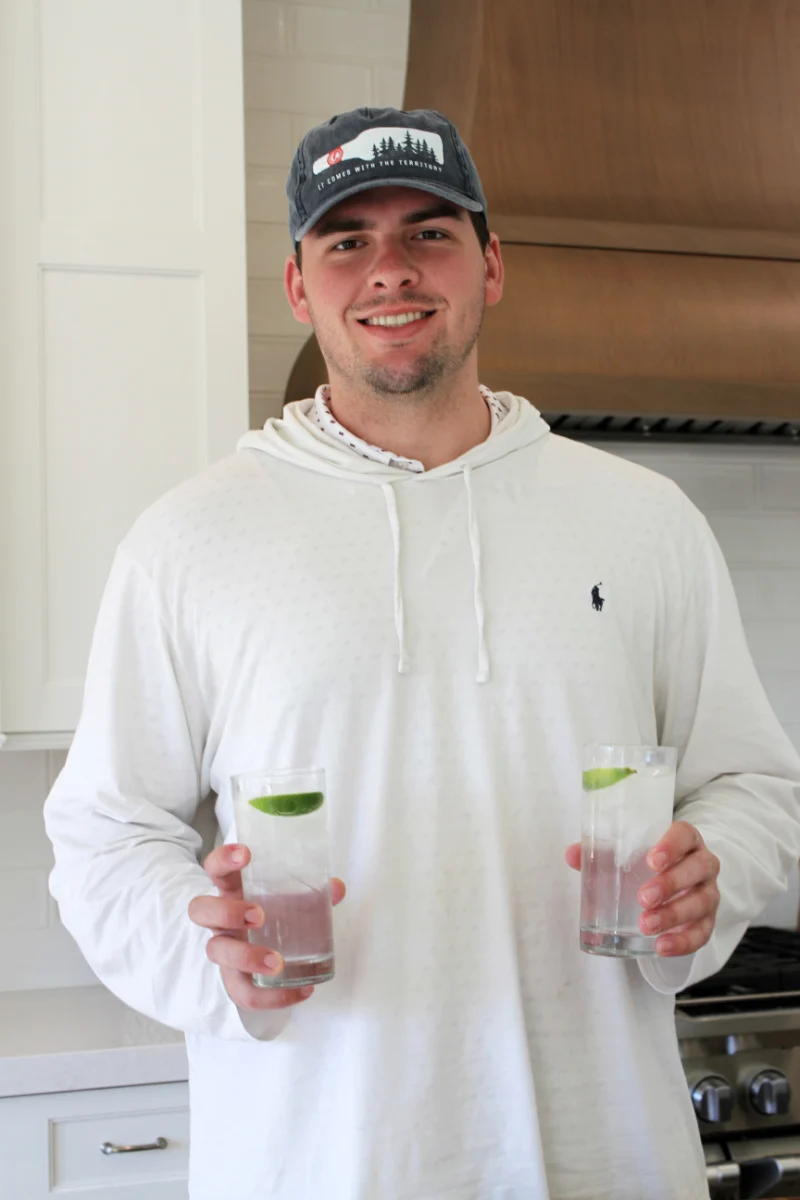 Ranch Water is one of the lowest-calorie alcoholic beverages you'll find, which is ideal for staying fit during the summer. It's almost like a skinny margarita, but even skinnier! I'd highly recommend giving this a try on one of the unbearably hot summer days on our horizon. It's the perfect refreshing drink to help beat the heat.
I'm glad I'm finally able to share my first alcoholic beverage with everyone!! It's a weird feeling… I'm getting too old!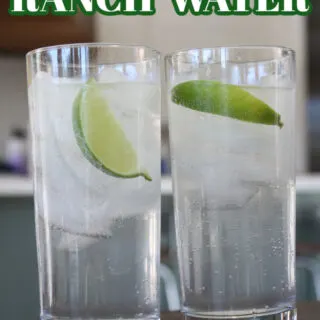 Ranch Water
A refreshing cocktail with roots in Texas!
Ingredients
ice cubes

2

shots

tequila

2

bottles

Topo Chico

(sparkling water)

1

medium

lime
Instructions
Fill two tall glasses with ice.

Add a shot of tequila to each glass.

Pour Topo Chico almost to the top of each glass.

Squeeze half of a lime into each glass. Stir and drink!