Spinach Palmiers
This post may contain affiliate links.


For our Christmas Eve dinner, my aunt asked me to make an yummy appetizer. Since I love spinach AND cheese, I chose to make Spinach Palmiers. (And they were stupendous!) 🙂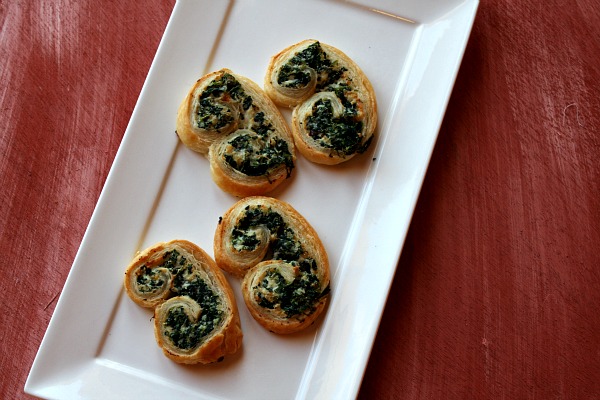 Don't those look SO yummy? They were.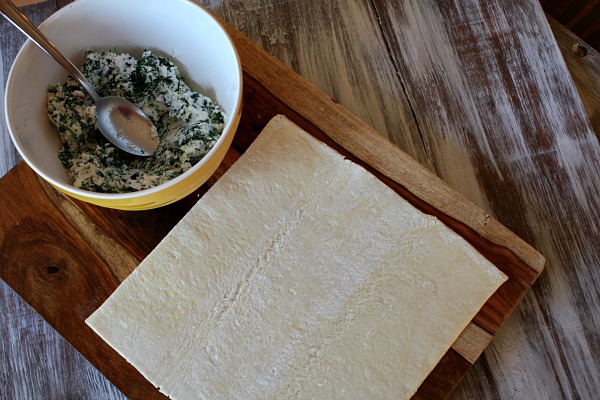 If you have just taken the Puff Pastry out of the freezer, let it defrost for about 30 minutes before you start making the recipe.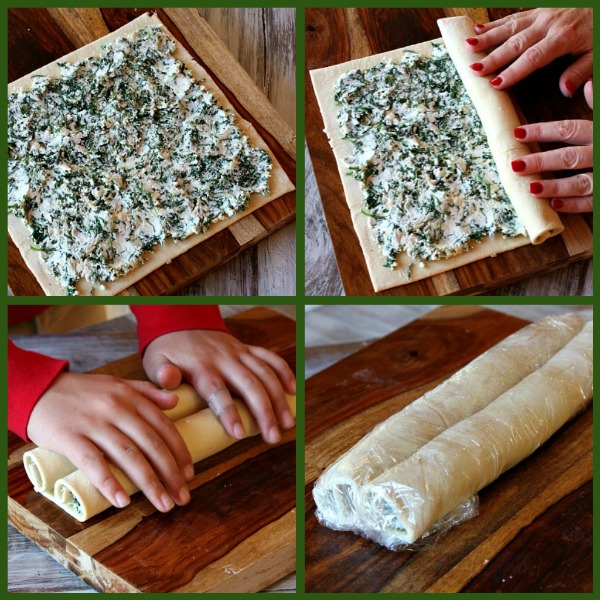 First, spread the filling on the Puff Pastry but not too close to the edges. Roll one side to the middle, then the other side to the middle too. Once it is all rolled up, cover it tightly with plastic wrap and stick it in the freezer until it is slightly firm. It'll be easier to cut that way.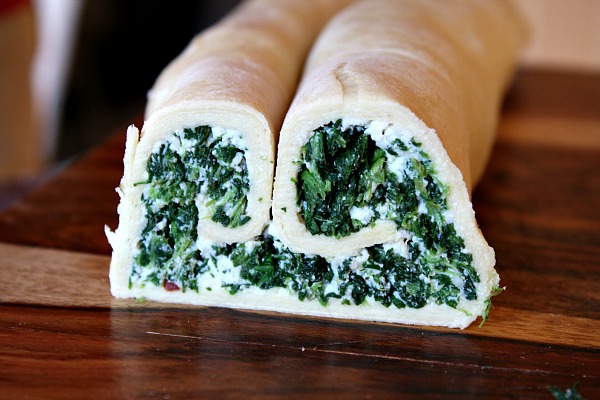 Yummmmmmmmm. The sweet combination of cheese and spinach. I love it in ravioli too.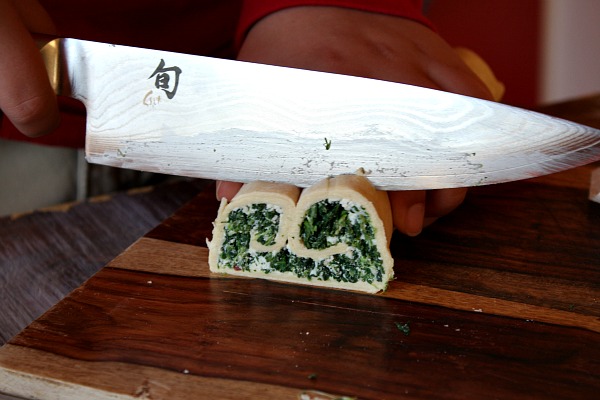 Try to cut equal, small, but not too small palmiers so that some aren't different sizes.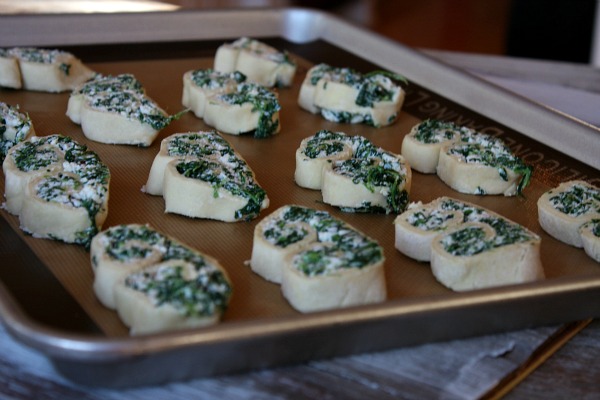 All of my palmiers turned out the same size. That takes some skill.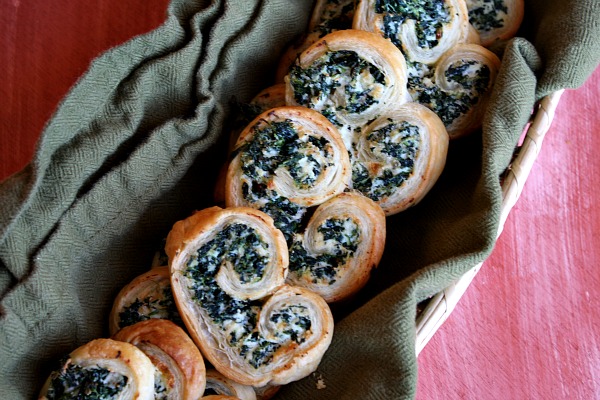 Do you know why I totally love the shape of this appetizer? Because it looks like a B! The first letter of my name.
Kids, Kids! I'm calling out to you to try this yummy recipe. If you have not tried spinach, TRY IT RIGHT NOW! When I first tried spinach, I thought it was going to be disgusting. But, if you look at me now, I am eating spinach like it's chocolate!
The spinach palmiers were a hit. They were the bomb of Christmas Eve. When I think about it, I must have eaten about four. To any adult, teenager, or kid, I suggest to try this blissful recipe. I can guarantee you will like it.
And even a kid can encourage other kids to try spinach… Like Me!
Spinach Palmiers
Super easy and yummy appetizer with make-ahead tip too!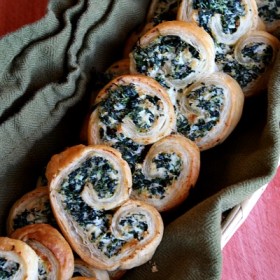 Ingredients:
1 puff pastry sheet, thawed according to package instructions
One 10-ounce package frozen chopped spinach, thawed and squeezed dry
1 cup ricotta cheese (drain out any excess water)
1/4 cup grated mozzarella cheese
1/4 cup finely grated Parmesan cheese
1 teaspoon red chili flakes
salt and pepper
Directions:
Lay the puff pastry sheet out on a cutting board or a lightly floured surface. Roll it out to even out the bumps, if needed.
In a medium bowl, mix spinach, ricotta, cheeses and chili flakes. Spread this mixture on the puff pastry, leaving about 1/2-inch border all the way around. Sprinkle with salt and pepper.
Roll one side of the puff pastry into the center. Then start from the other side and roll that into the center. Wrap it tightly with plastic wrap and place it in the freezer until semi-firm (about 30 minutes).
Preheat the oven to 400 degrees F. With a very sharp knife, cut about 1/2-inch slices and place them on a baking sheet. Bake for 20 minutes, or until cooked through and golden. Serve immediately or at room temperature.