Red Velvet Cake Pops
This post may contain affiliate links.


Valentine's Day is almost here. Bakerella just celebrated the 5th anniversary of the Cake Pop. I can't believe it. How can you have two awesome holidays that close together? To celebrate these holidays, I made Red Velvet Cake Pops. Nobody in the world likes Cake Pops more than my family! Don't even get me started on Red Velvet. We would eat it all day long if we could. Now please enjoy the presentation of Red Velvet Cake Pops. 🙂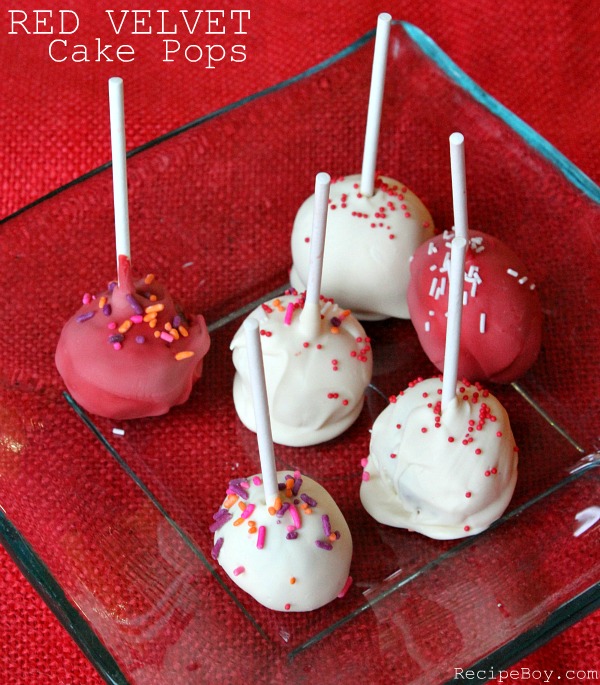 Cake Pops are really yummy. Red Velvet Cake Pops are too yummy to describe.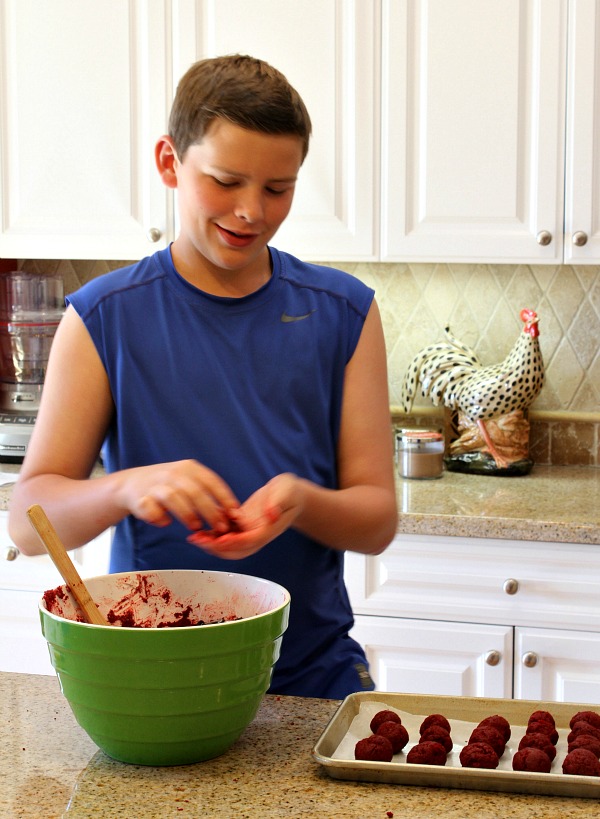 Making Cake Pops takes FOREVER! You have to roll the cake/frosting mixture into little balls, put sticks in them, and dip them in chocolate. It may sound easy, but it is very time consuming. If you don't believe me, check out Bakerella's recipe: Red Velvet Cake Balls (Pops)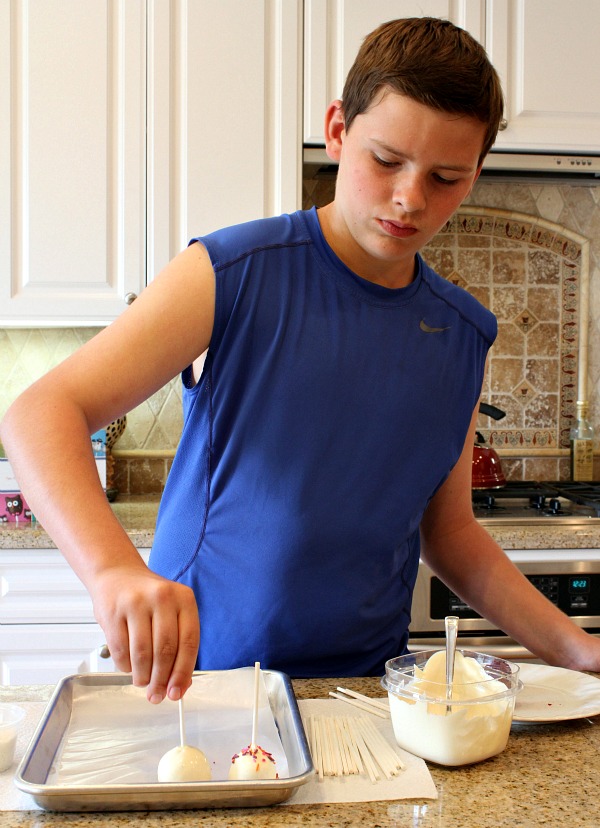 Finally! I have two Cake Pops done! Yay!!! 😉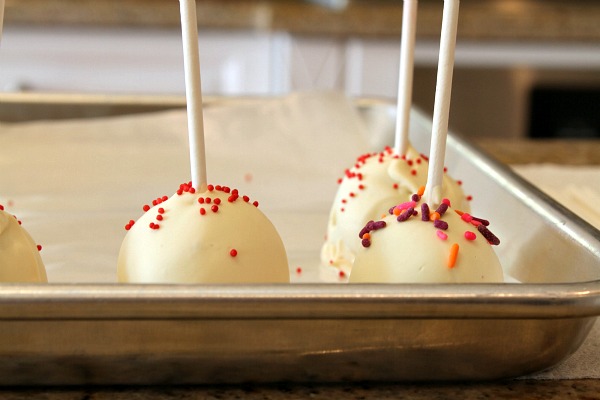 You should enjoy the Cake Pops ASAP for them to taste the best. This recipe is great for parties and celebrations. Happy 5th Anniversary Cake Pops! (but I have to give lots of thanks to Bakerella for inventing the Cake Pop)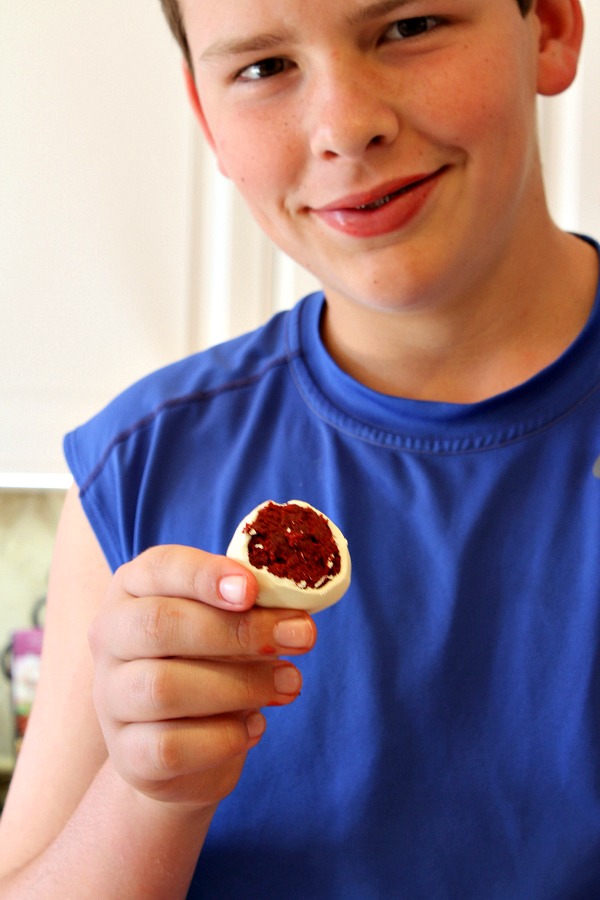 I accidentally poked the stick too far through the Cake Pop in this one, so I couldn't eat it on the stick. These Cake Pops are an amazing dessert to eat at a football game party (such as the Super Bowl). Trust me on this one. You CAN'T go wrong with Red Velvet and Cake Pops.
Now PAY ATTENTION EVERYONE!!! I am now at over 950 subscribers on my blog. Please help push me over the 1000 mark by subscribing if you have not yet done so! Thank you for getting me where I am today everyone. Now PLEASE help me reach 1000 subscribers!
And even a kid can reach 1000 subscribers with the help of his readers… Like Me!
For the recipe:  Visit Bakerella's site
Red Velvet Cake Balls
Cake Pops