The Best Fudge Recipe is this one!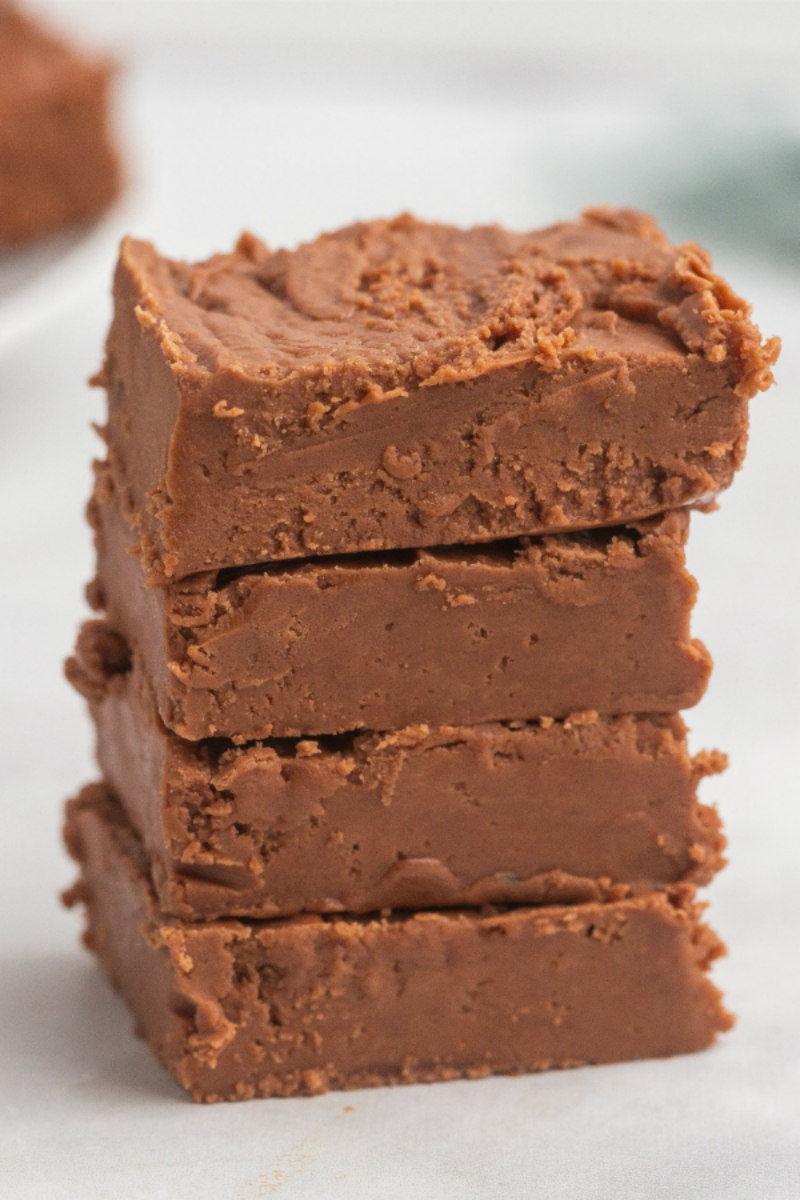 This is the easiest and most perfect fudge recipe ever. It's the best fudge recipe for making and gifting. Or you can just plan to share it with people who will be around you for the holidays. It's creamy, chocolatey and delicious!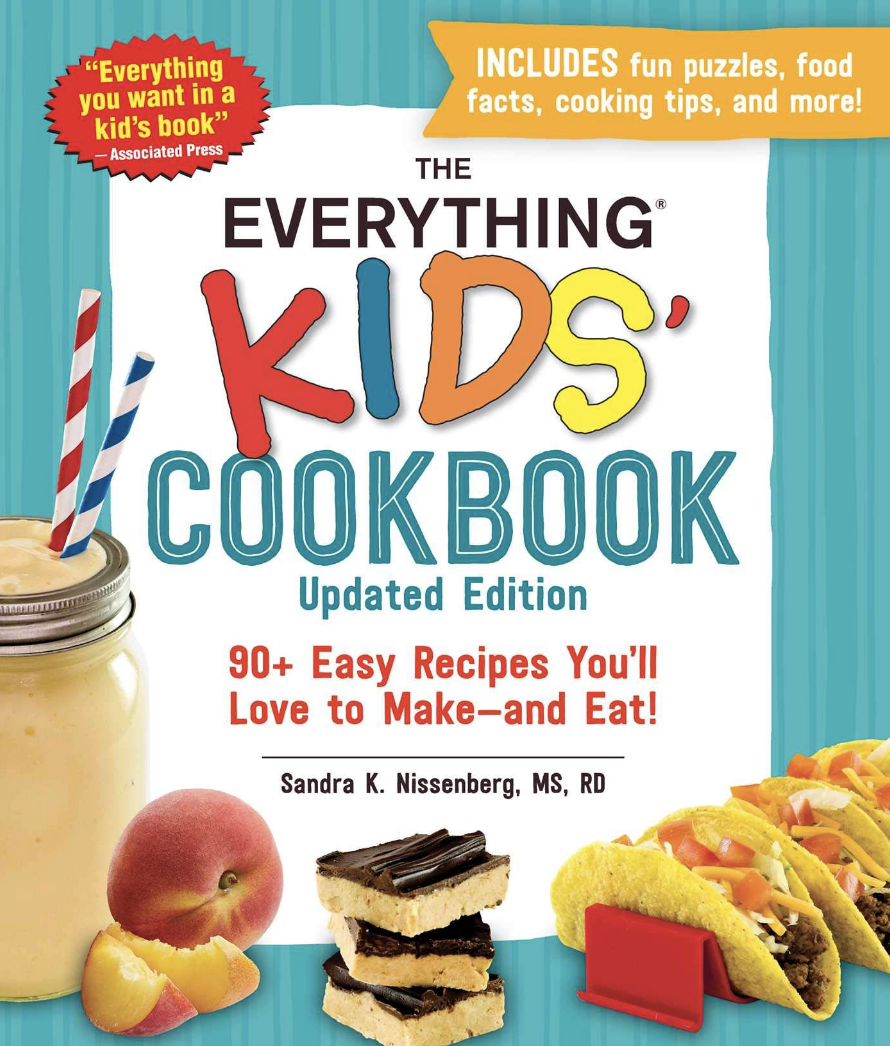 The Everything Kids' Cookbook
This recipe comes from The Everything Kids Cookbook by Sandra Nissenberg. I love having kid cookbooks on my shelves. When I have relatives visiting, I bring the kids into the kitchen and we browse these books for something easy to make! I'm a firm believer in teaching kids to cook from an early age (my son Brooks started the RecipeBoy blog when he was just 10 years old!) Teaching kids some basic skills for cooking will be a great tool they can keep with them as they get older.
Here are a few recipes in the book that I think kids will love to make: Avocado Toast, Cinnamon-Sugar Doughnut Balls, Hard-Boiled Eggs, Tasty Tomato Soup, Peanut Butter Energy Snack Balls, Yogurt Bark, Lazy Ravioli Lasagna, Tasty Tacos, Broccoli-Stuffed Baked Potato, Double Chocolate Chip Cookies, World's Best Brownies, Fruit and Cookie Pizza, Purple Cow Milkshake and White Hot Chocolate.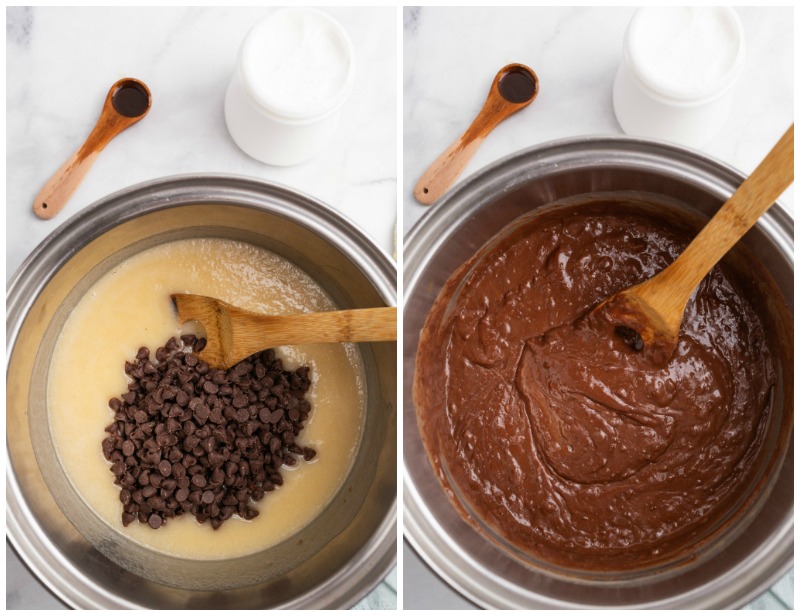 How to make the Best Fudge Recipe:
Sugar, butter and evaporated milk are combined in a pan and brought to a boil. Then the pan is removed from heat, and chocolate chips are added to the hot mixture. They'll melt right away as you stir them in.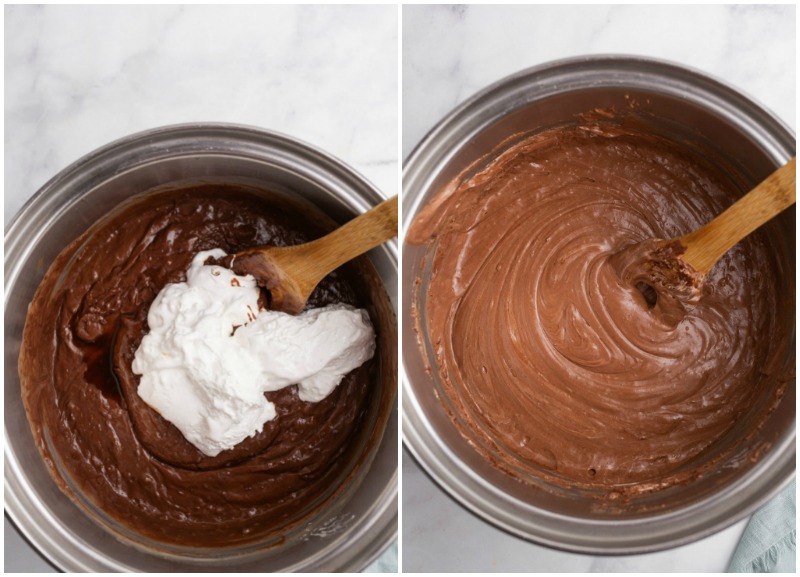 Marshmallow creme and vanilla extract are then stirred in to the chocolate mixture. You can see how creamy the fudge will become at this point!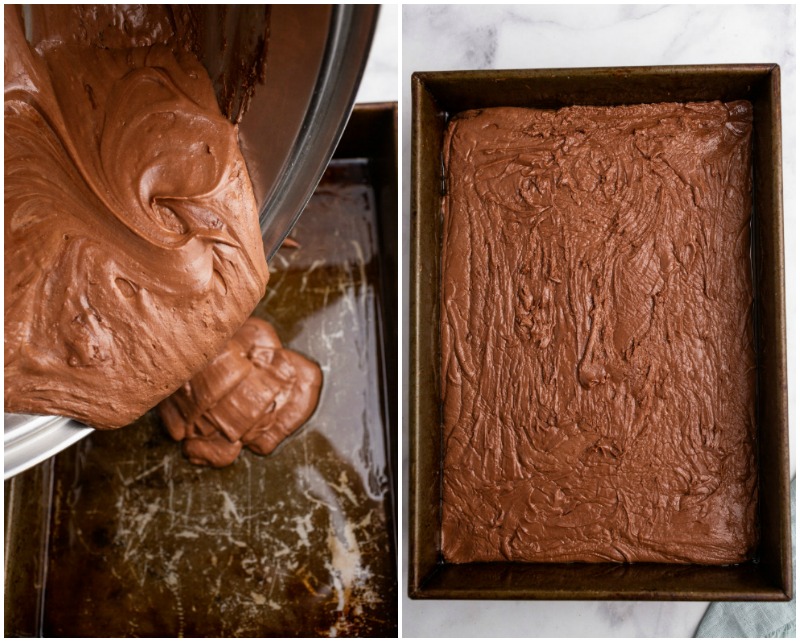 Next, the fudge is poured into a pan that has been sprayed with nonstick spray. This can be any pan that is 13×9-inches in size. At this point, you can set the fudge aside (or refrigerate) until it becomes firm.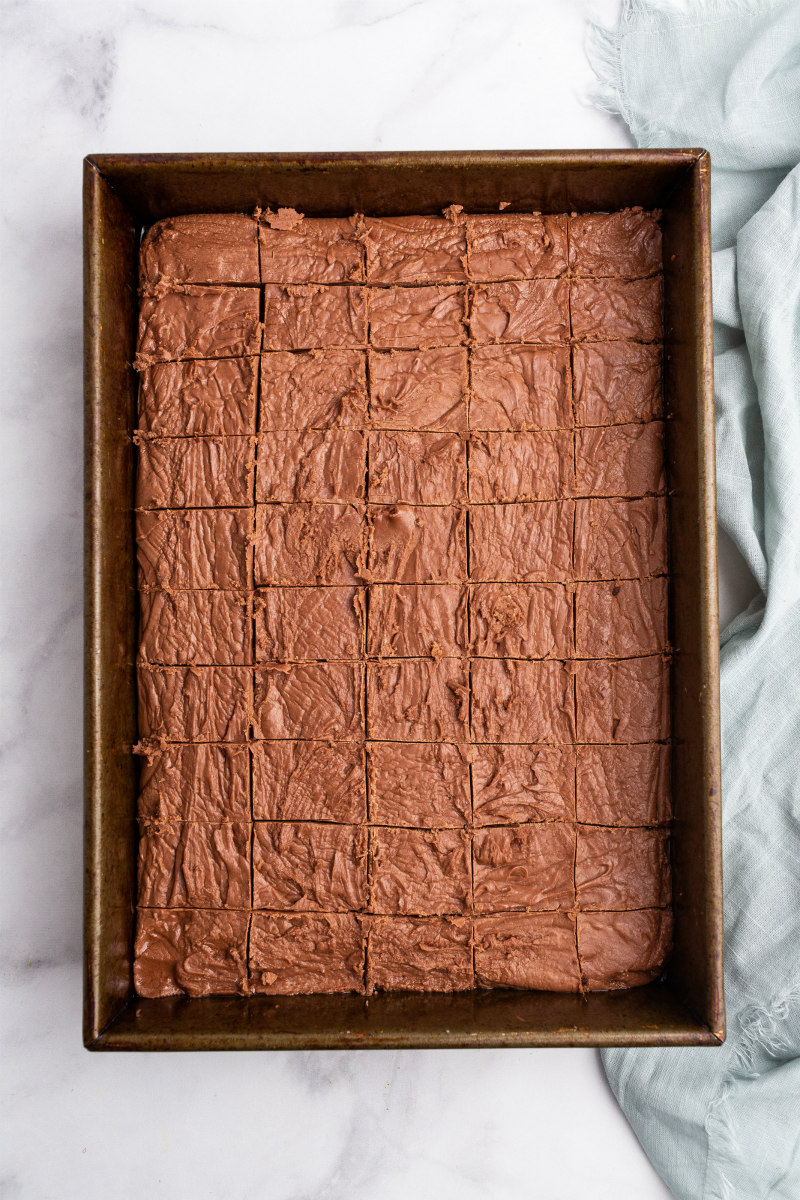 Once the Best Fudge Recipe has firmed up, it's time to cut it into pieces. I've found that cutting it into 50 pieces works great. The pieces are a good size- not too big and not too small.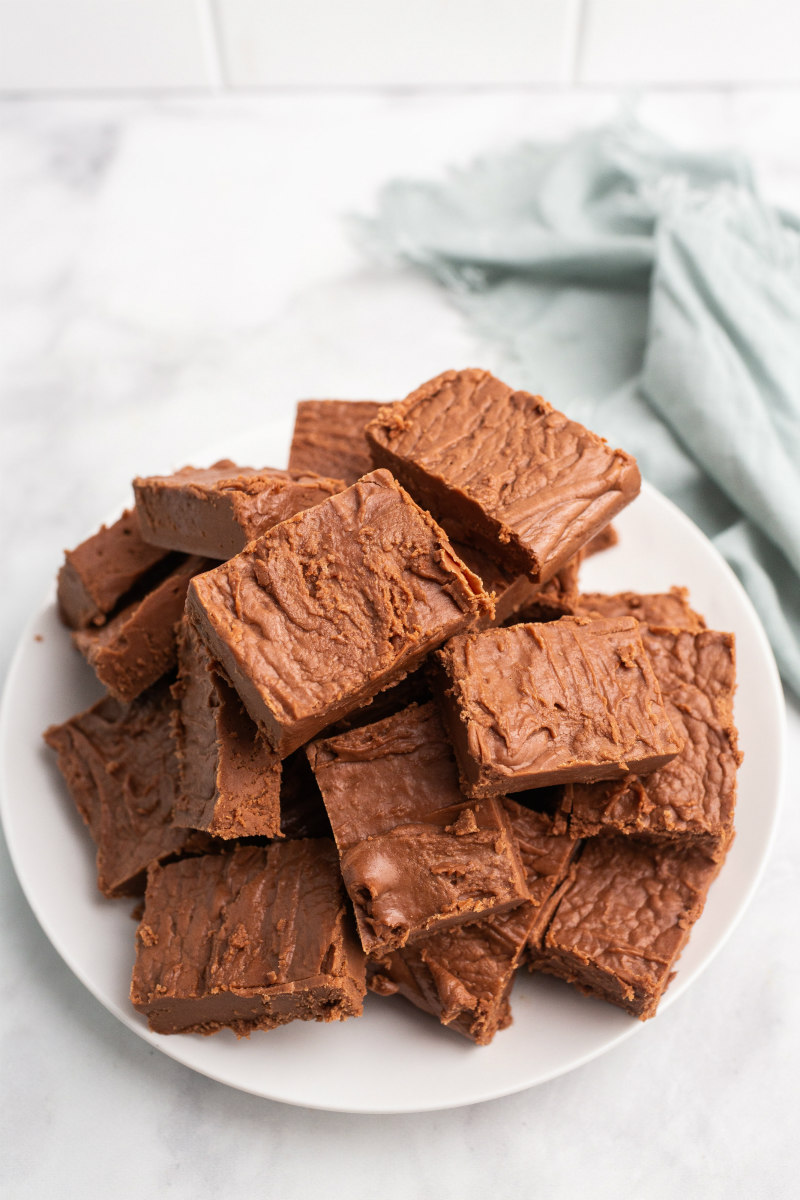 It's ready for munching, so you can pile it onto a platter to serve.
How to store fudge:
Fudge can be stored at room temperature. Just keep it in a sealed container. If you prefer to eat cold fudge, it's okay to store it in the refrigerator too. The most important thing is to keep it in a well-sealed container as air will dry out your fudge. Either of those options will keep your fudge fresh for a week or two. Store fudge in an airtight container in the freezer for up to three months.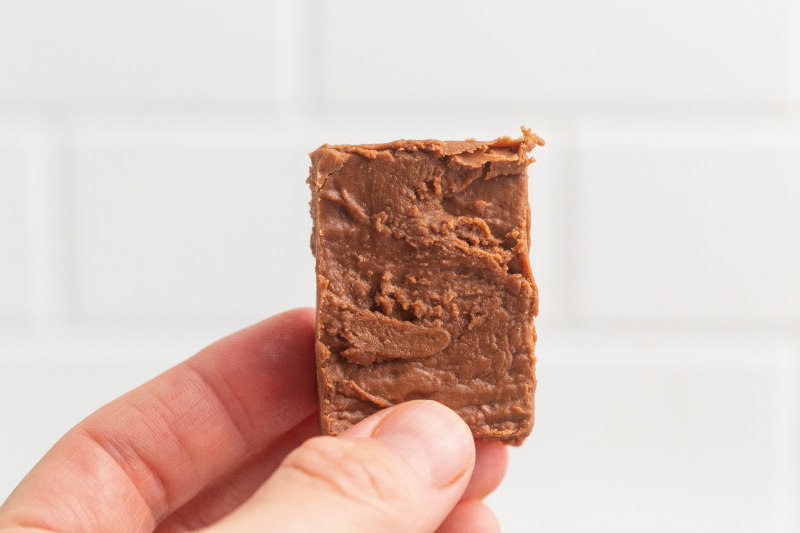 See how perfect and creamy it turns out? It's the best fudge recipe!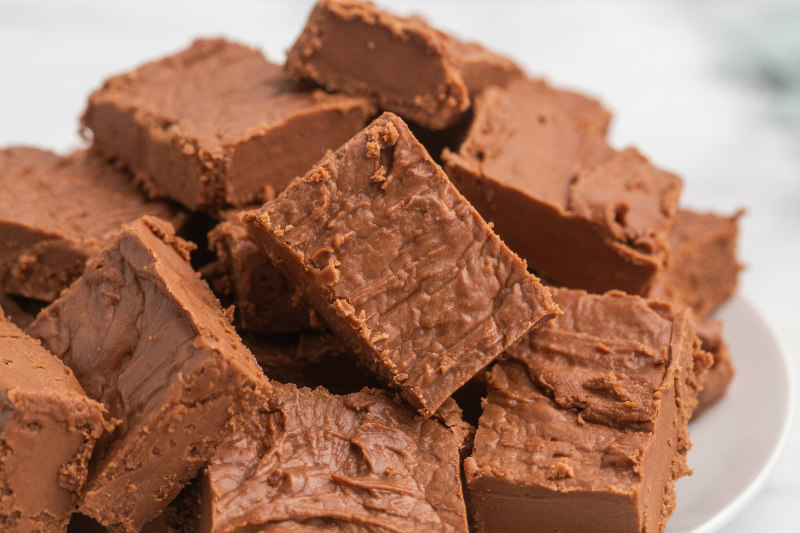 I think everyone in your friend circle this holiday season would like to try your homemade fudge. Consider making some to gift to friends and neighbors and you will make someone's day. Enjoy!
Here are a few more fudge recipes you might like to try:
Best Fudge Recipe
Ingredients
BASE:
3

cups

granulated white sugar

3/4

cup (1½ sticks)

salted butter

2/3

cup

evaporated milk

One

12-ounce package

semi-sweet chocolate chips

One

7-ounce jar

marshmallow creme

1

teaspoon

vanilla extract
Instructions
Spray a 9x13-inch pan with nonstick spray.

In a large saucepan, combine the sugar, butter and evaporated milk over medium-high heat.

Stirring constantly with a wooden spoon, heat the mixture until it boils, about 5 minutes.

Turn off the heat and remove the pan from the burner.

Add the chocolate chips, stirring until they melt. Add the marshmallow creme and vanilla and stir until the mixture is well blended.

Pour the mixture into the prepared pan.

Refrigerate until the fudge hardens (at least 4 hours) before cutting.
Notes
To make Rocky Road Fudge, add chopped nuts and mini marshmallows to the fudge before refrigerating.