My mom is awesome. Her first cookbook was published just the other day! I made Snickerdoodle Blondies from the Dessert chapter of The RecipeGirl Cookbook. Man oh man are they yummy. Just look at that glorious pyramid!!!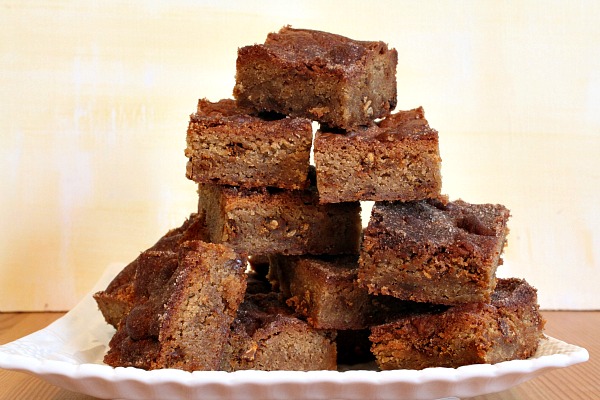 These blondies taste amazing with the cinnamon chips and cinnamon-sugar topping. There are a lot of flavors in this one dessert.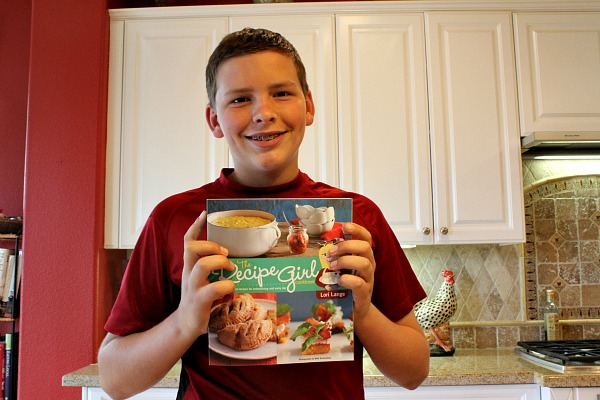 There it is! My mom's fantastic cookbook. (She mentions me a lot in it!) I'm so proud of my mom for putting so much time and effort into this cookbook. I want to be just like her someday! She got so stressed-out at times during the writing and editing of the book, so it was hard to be happy during the making of the cookbook. But now, my dad and I are very happy to have the real Lori Lange back! I love you mom!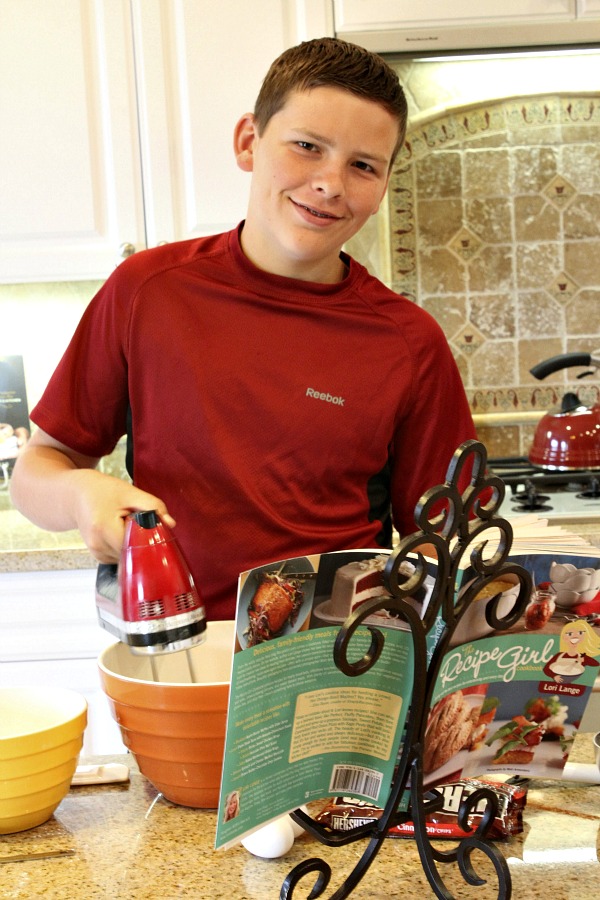 I'm just working away on this Snickerdoodle Blondies recipe while I occasionally look up at the book to see what to do next. The RecipeGirl Cookbook is one of my favorite cookbooks ever! Well, my mom is interrogating me on what other cookbooks I like, so I take that back. My mom's cookbook is THE BEST cookbook I have ever seen. (My mom wanted me to make it uppercase so that everyone understands that fact)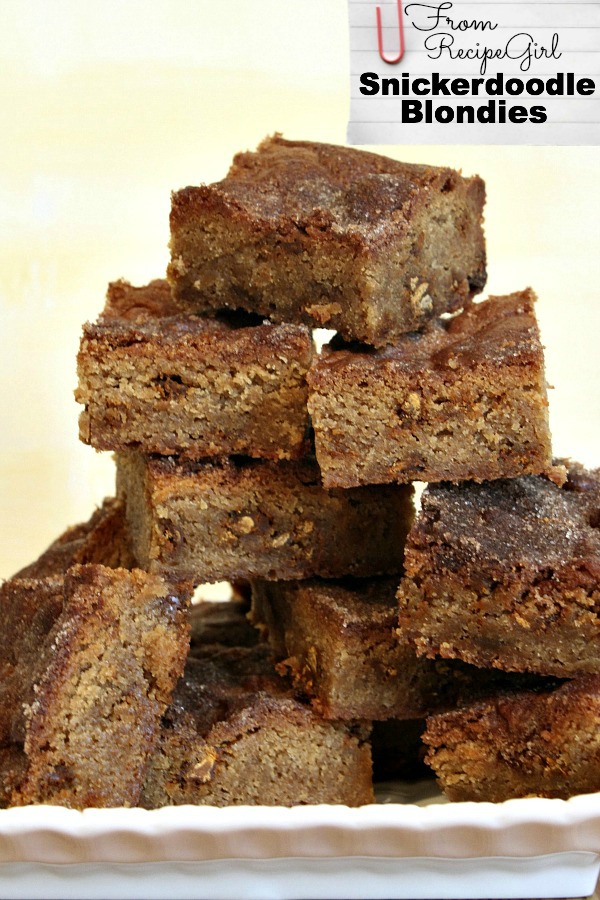 My mom took the photos in this post (That's why they look amazing). Try these Snickerdoodle Blondies. They are so good!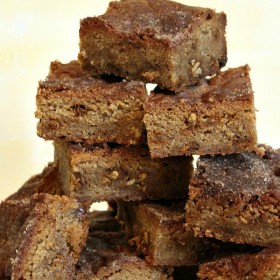 Snickerdoodle Blondies
Ingredients
BLONDIES:
1½

cups

all purpose flour

1

teaspoon

baking powder

1

teaspoon

ground cinnamon

½

teaspoon

cream of tartar

¼

teaspoon

salt

1⅔

cups

packed light brown sugar

¾

cup (1½ sticks)

salted butter,

at room temperature

2

large

eggs

1½

teaspoons

vanilla extract

1

cup

cinnamon chips
TOPPING:
2

tablespoons

granulated white sugar

1

teaspoon

ground cinnamon
Instructions
Preheat the oven to 350°F. Spray a 9-inch square baking pan with nonstick spray.

In a medium bowl, whisk together the flour, baking powder, cinnamon, cream of tartar and salt.

In a large bowl, use an electric mixer to combine the sugar and butter. Add the eggs and vanilla and mix until well combined. Gently stir in the dry ingredients until incorporated. Stir in the cinnamon chips. Spread the batter into the prepared pan. Combine the topping ingredients and sprinkle evenly onto the batter.

Bake for 45 minutes, or until golden brown and a toothpick inserted in the center comes out somewhat clean. The blondies will feel firm when done, but the inside will be moist and tender.