Thursday, June 2, 2011
Today, I have a very special recipe to share with you guys. The first time I made this Twix Bar Cheesecake Pie was for a local pie contest.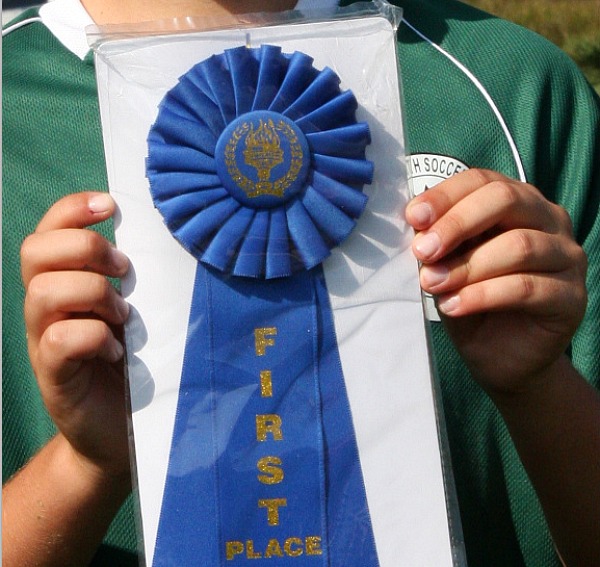 I got a blue ribbon for it (first place) and I'm proud of it!  We loved this recipe so much that I made it for the second time on Memorial Day for my other good buddy's birthday party.  At his celebration the pie got devoured by kids and adults who are obviously Twix Bar fans.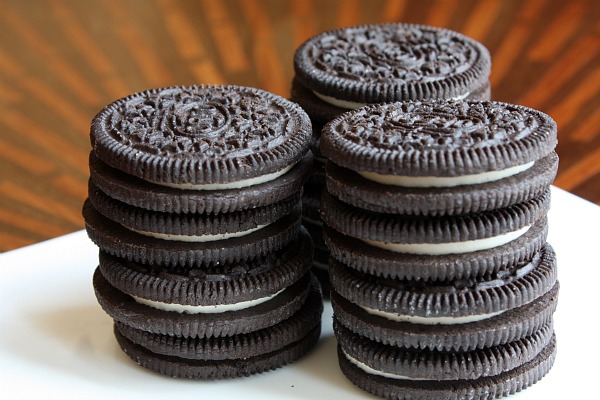 Before you start the pie, you have to sample a few Oreos to make sure they aren't poisonous.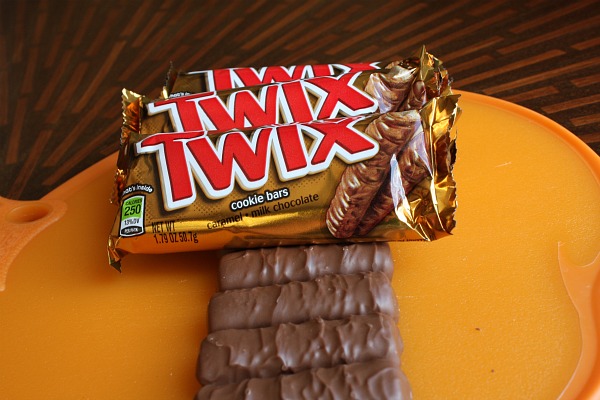 And while you're at it, you should probably sample a Twix Bar too.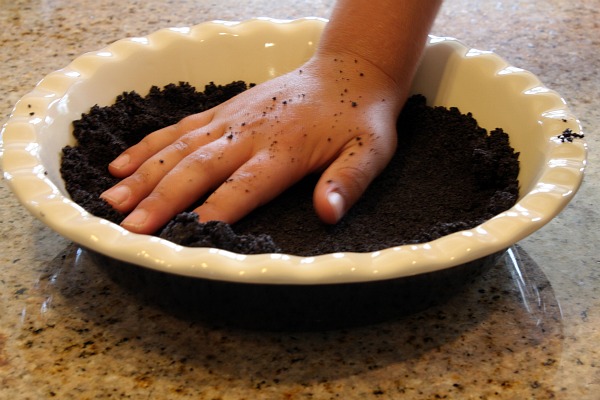 Mix Oreo crumbs and melted butter together and press it into a pie plate.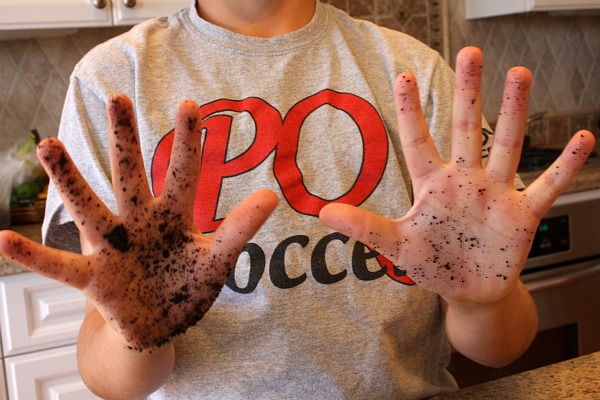 Your hands might get a little dirty, well… maybe a lot.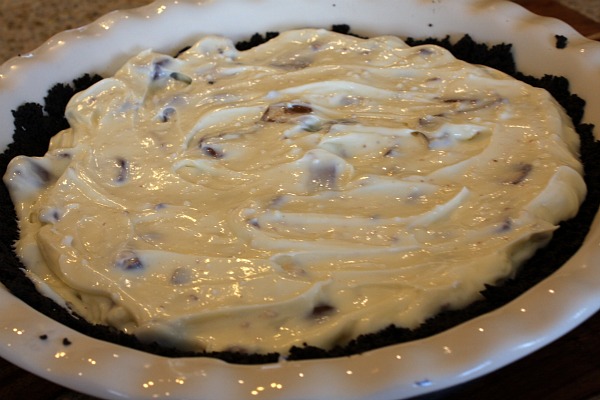 Here is the filling and crust.  Ready for the oven.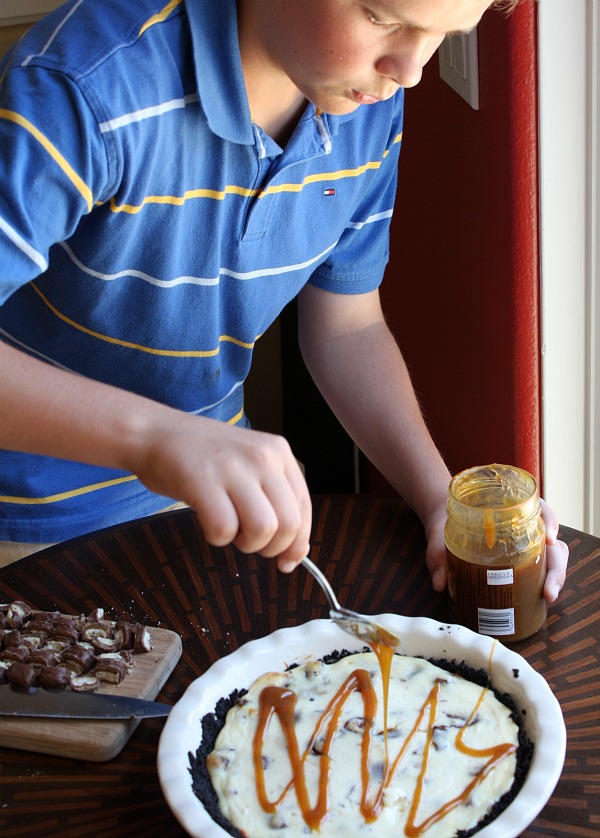 Ooohh!  Caramel!  After you bake the cheesecake, top it with caramel, chocolate sauce, and chopped Twix Bars.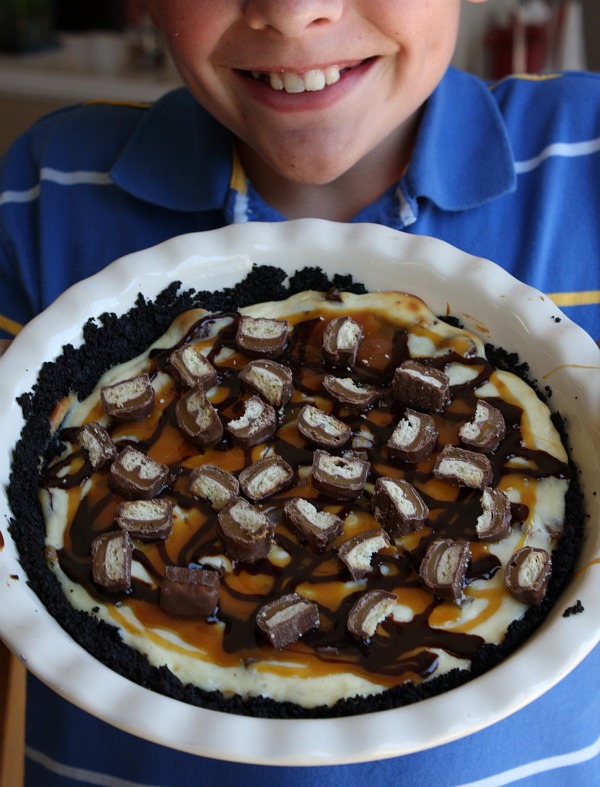 This is a good picture of the pie that is paradise.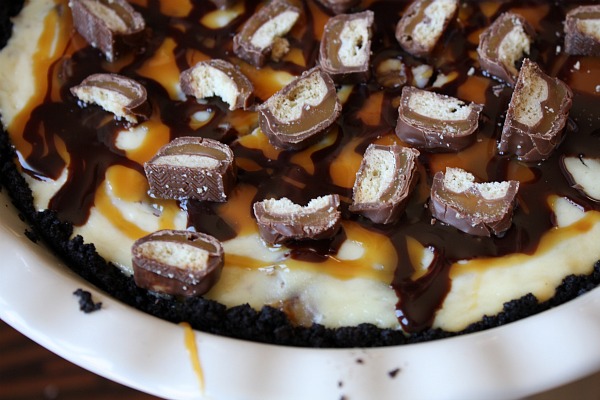 Extreme close-up!  Mmmm!  Yummy!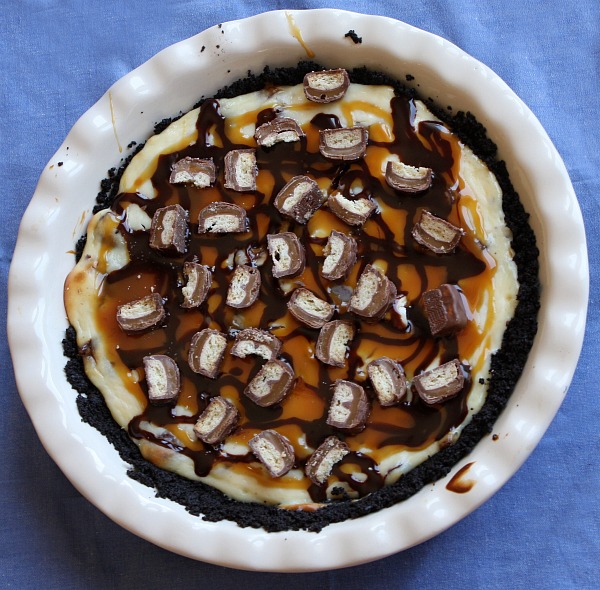 If you are a candy bar and a cheesecake lover, this is a pie that you definitely need to try!
Even a kid can make it.  Like me!
Twix Bar Cheesecake Pie

Yield: 8 servings

Prep Time: 20 min + chill time

Cook Time: 35 min

It's a prize-winning pie. And it rocks!

Ingredients:

CRUST:
20 Oreo cookies (with creme filling)
3 Tablespoons melted butter

FILLING:
2 (8-ounce) packages cream cheese, at room temperature
1/2 cup granulated white sugar
2 large eggs
16 chopped Twix "Fun Size" Candy Bars (2 cups total)

TOPPING:
chocolate syrup
caramel syrup
6 chopped Twix "Fun Size" Candy Bars

Directions:

1. Prepare the crust: Crush Oreos (either in a plastic bag or in a food processor) and mix with melted butter. Use your fingers to press into a 9-inch pie dish; place into the freezer for about 30 minutes, or until firm.

2. Prepare the filling: Preheat oven to 325 degrees F. With an electric mixer in a large bowl, beat cream cheese with sugar and eggs until mixture is smooth. Stir in chopped Twix bars. Pour into frozen pie crust. Bake until set, 35 to 45 minutes; let cool.

3. When pie is completely cooled, drizzle with chocolate and caramel syrup and garnish with more chopped Twix bars. Chill until firm.

Source: RecipeBoy.com (Loosely adapted from Real Simple)