Avocado- Bacon Toast
This week I made my version of Avocado Toast from Absolutely Avocados by Gaby Dalkin from What's Gaby Cooking.  I love her new book! Avocados are one of my favorite things to eat, so this cookbook fits my needs perfectly! I adapted Gaby's recipe to include bacon and honey. I learned that bacon and avocado make a good match. 😉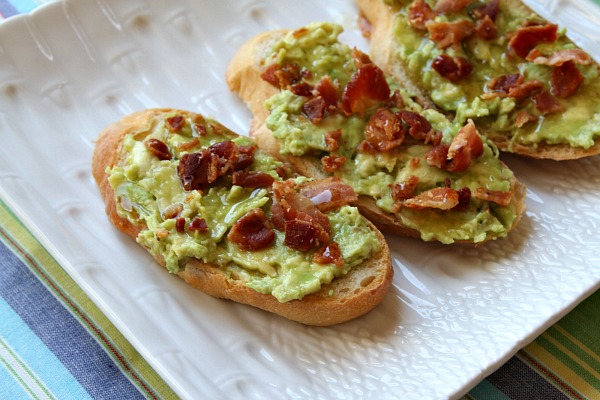 At first I thought that this recipe wouldn't taste too good because I had never tried avocado on plain french bread, but I changed my mind once I tried it.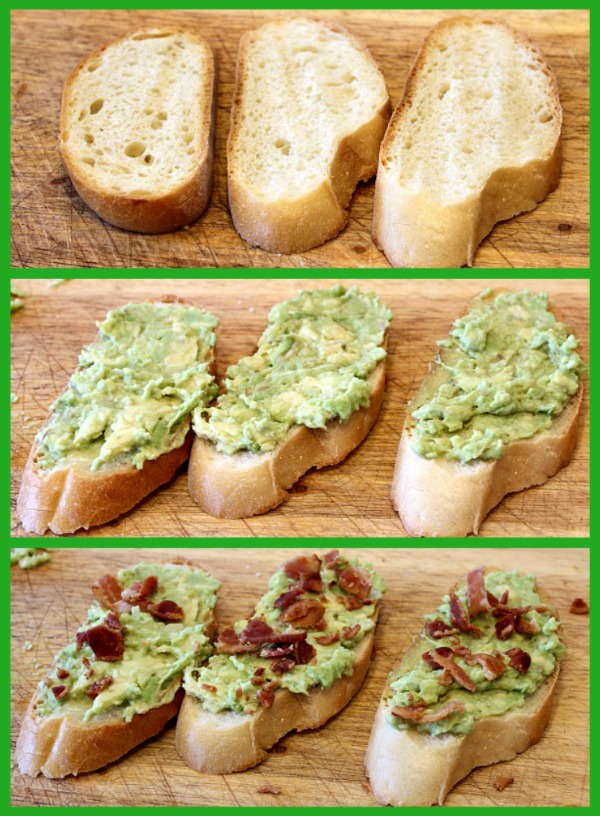 The Avocado- Bacon Toast requires only 3 simple steps! Step 1- Spread mushed avocado on french bread. Step 2- Sprinkle pieces of bacon on top. Step 3- Drizzle honey on top of the avocado and bacon. Easy!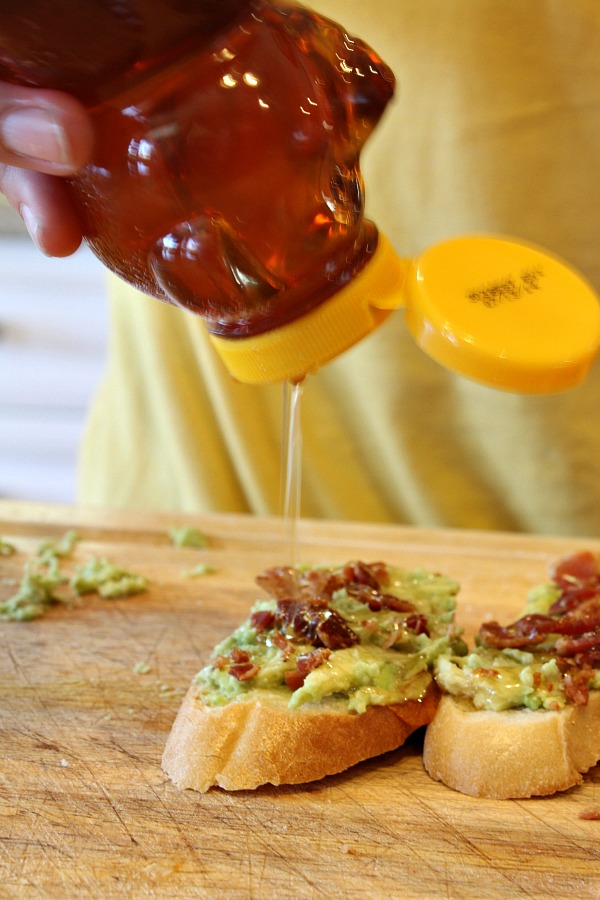 I overdid the honey on the first piece of toast, so everything I ate tasted really sweet. I liked the many different flavors of this dish.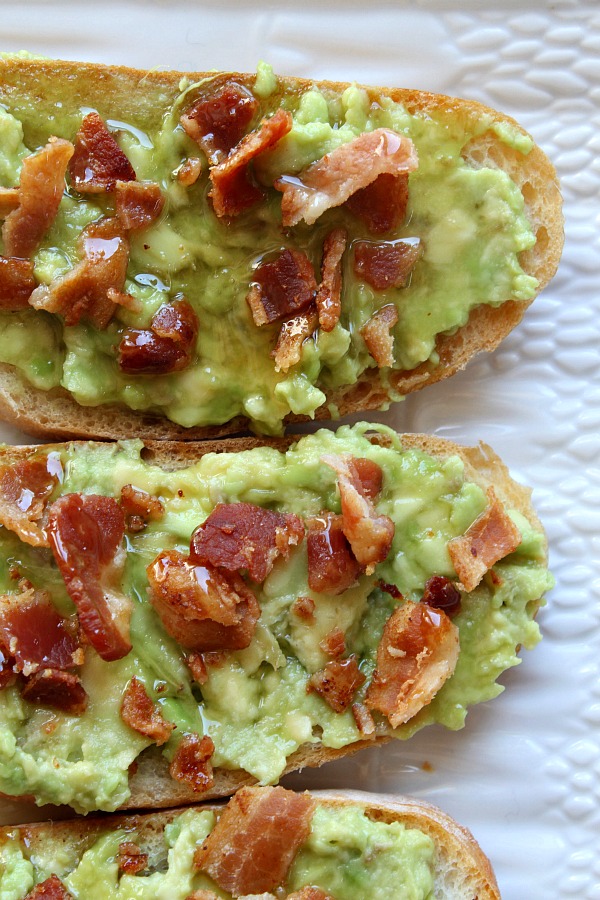 Avocado! Bacon! Honey! All on bread! That's just perfect. Don't you think so?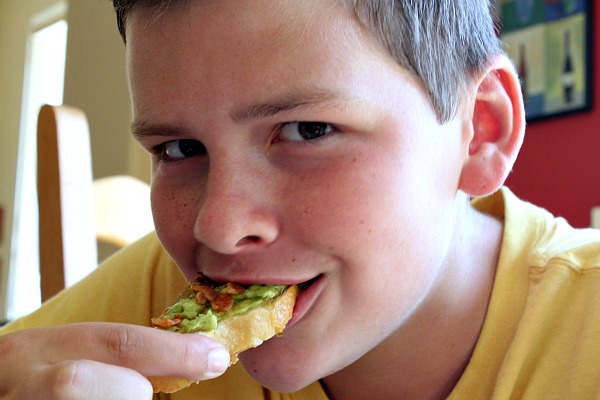 This Avocado- Bacon Toast tastes so good.  It's great for breakfast or an after-school snack. Kids can easily make this without any help from parents. Kudos to Gaby for the inspiration behind this recipe!  Hope your new cookbook sells out everywhere! Now I have to stop writing and go eat some more toast. 😉
And even a kid can make easy recipes with avocados… Like Me!
Avocado- Bacon Toast
Awesome treat for breakfast or an after-school snack!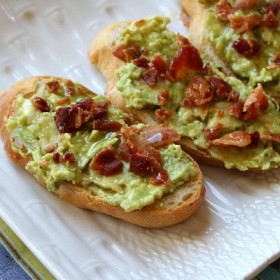 Ingredients:
4 slices French baguette, sliced on the diagonal and lightly toasted
1 medium, ripe avocado
1 slice bacon, cooked and crumbled
honey
Directions:
Mash the avocado in a small bowl. Spread the mashed avocado on the toasts. Sprinkle with bacon and drizzle with honey. Eat and enjoy!