This week I made BBQ Bacon Smoked Cheddar Grilled Cheese.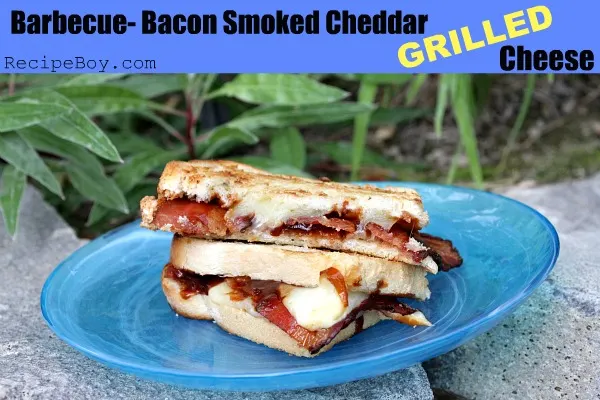 Oh boy. Smoked Cheddar! Bacon! Barbecue Sauce! I'm in heaven.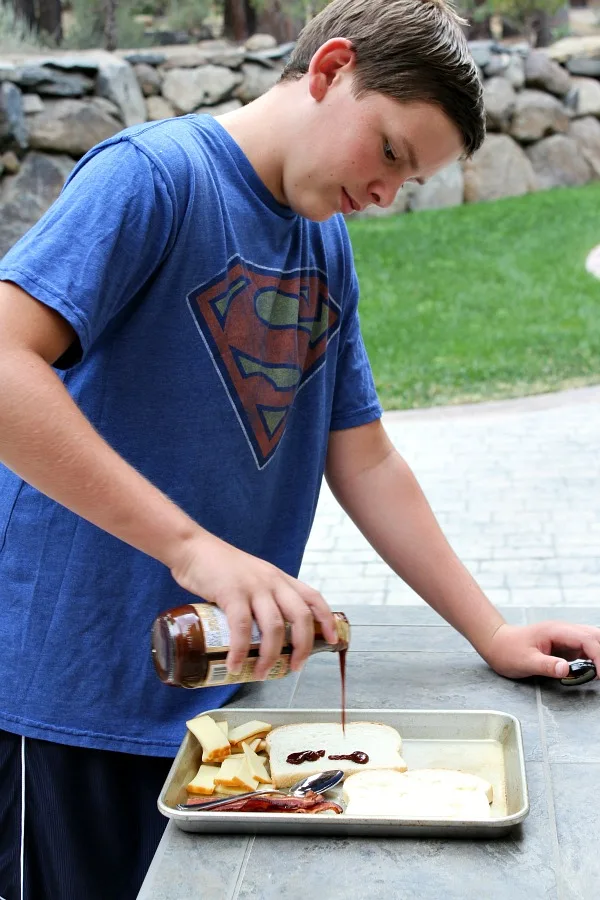 I love my BBQ sauce! I pretty much drowned my sandwich in BBQ sauce cause I LOVE IT!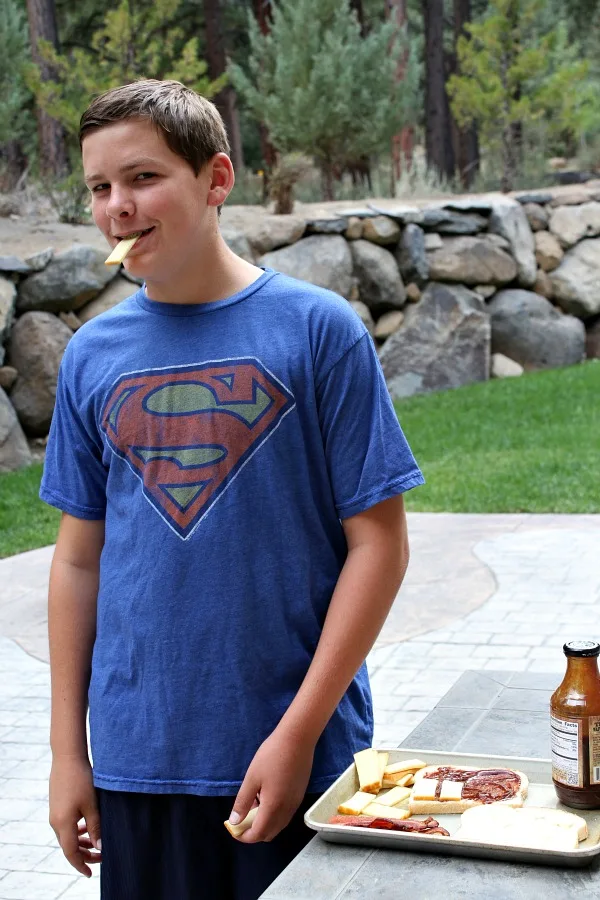 After I smothered a thick layer of BBQ sauce on the bread, I added the cheese. Yum yum. Smoked gouda is my favorite cheese of all-time, but it was cool to try something different: Great Midwest Smoked Cheddar.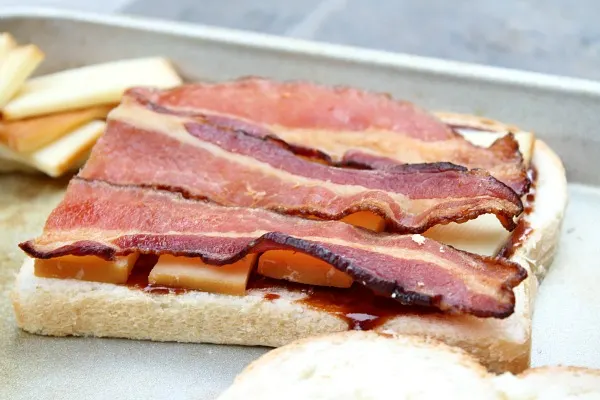 And here comes the BACON!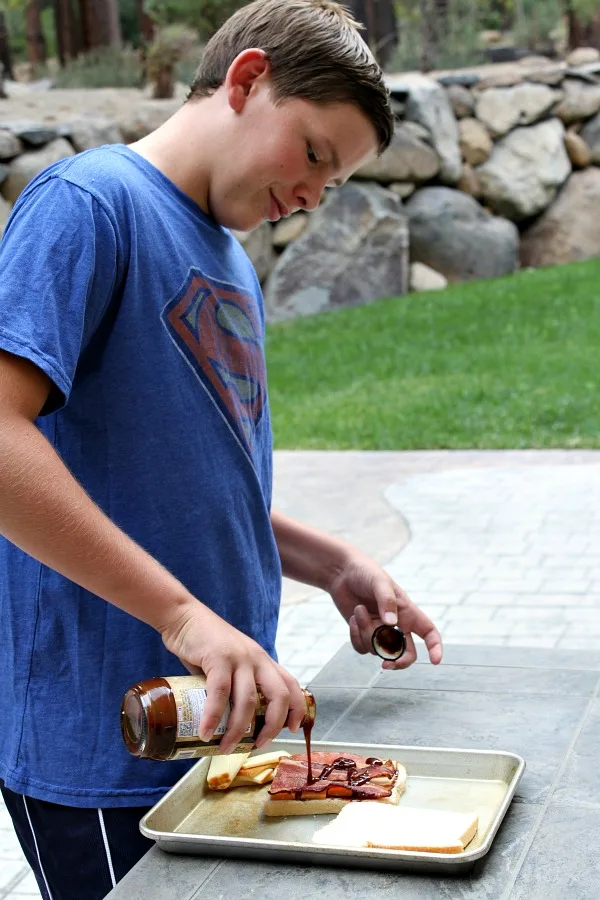 And then… another layer of BBQ sauce if you love it like me! 😉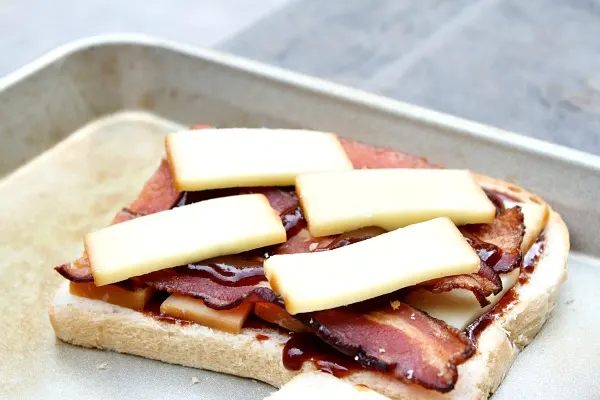 Finally, add more cheese. This is an amazing fromage grille' as the French call a grilled cheese.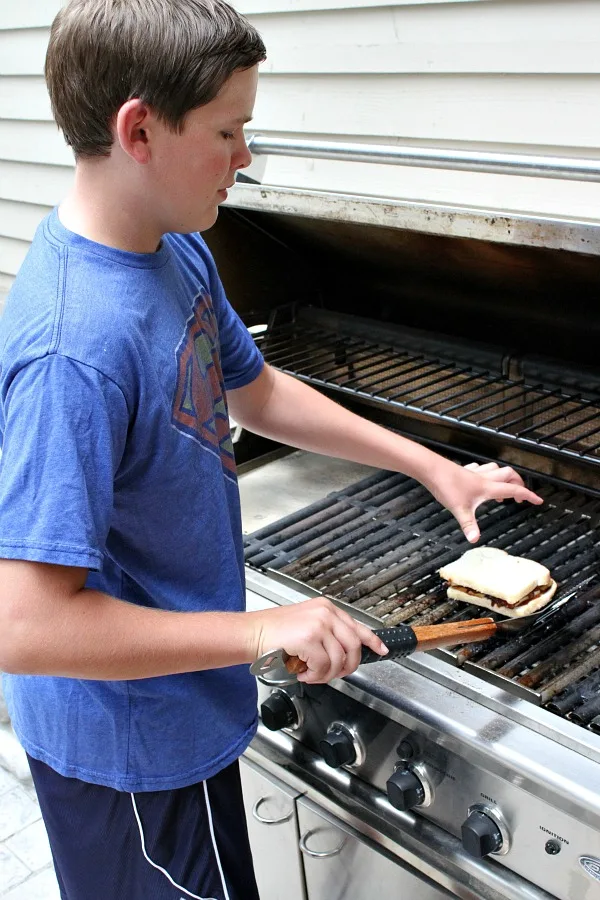 I took the term "grilled cheese" to a whole new meaning. I actually made a GRILLED cheese!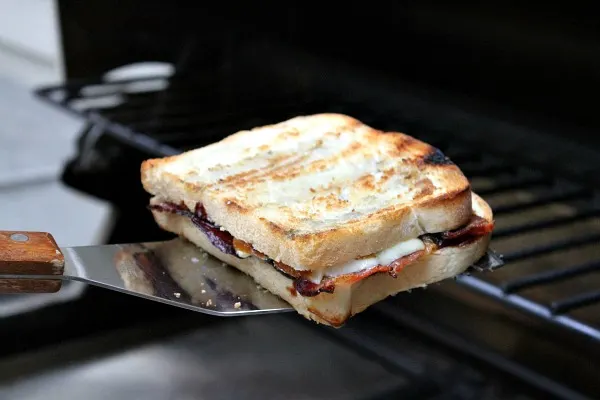 Does that look good or what?! This is an instant addition to my Top 3 favorite grilled cheese recipes EVER!!!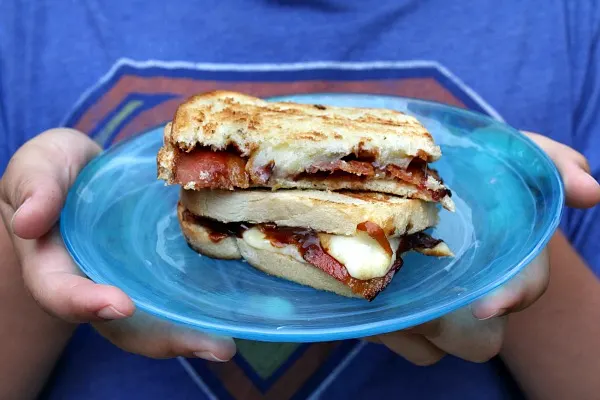 Superman approves. 🙂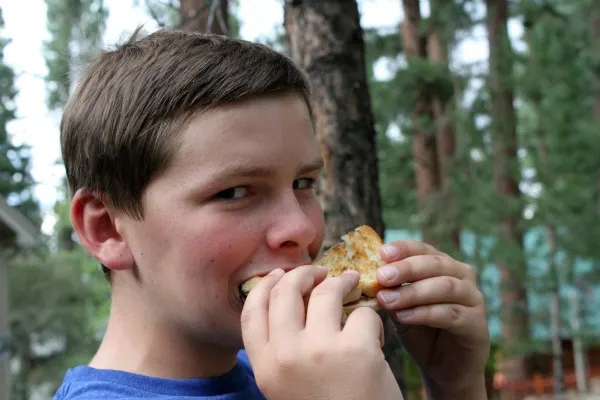 Thank you Great Midwest Cheeses for providing the cheese necessary to make this grilled cheese! I enjoyed it immensely!!!
And even a kid can create the ultimate grilled cheese using only his imagination… Like Me!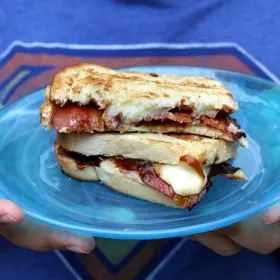 BBQ Bacon Smoked Cheddar Grilled Cheese
Pretty much the most epic grilled cheese sandwich ever.
Ingredients
2

slices

of your favorite bread

2

tablespoons

butter

¼

cup (more or less)

of your favorite smokey BBQ sauce

3

slices

cooked bacon

several

slices

Great Midwest Smoked Cheddar Cheese
Instructions
Preheat your grill to medium-low.

Butter your bread slices. Place one slice of bread butter-side-down on a plate or baking sheet. Drizzle the bread with BBQ sauce. Add a layer of cheese. Add the bacon, more BBQ sauce and another layer of cheese. Place the second slice of bread butter-side-up on top.

GRILL your sandwich until golden brown on both sides. You want the grill kind of low so you don't torch the bread (you can also do this on the stove in a pan, of course). Close the lid on the grill so your cheese melts. Flip and toast the other side.

Remove from the grill, slice and chow down.
Nutrition
Serving:
1
sandwich
Calories:
911
kcal
Carbohydrates:
53
g
Protein:
34
g
Fat:
63
g
Saturated Fat:
34
g
Polyunsaturated Fat:
4
g
Monounsaturated Fat:
16
g
Trans Fat:
1
g
Cholesterol:
168
mg
Sodium:
2007
mg
Potassium:
407
mg
Fiber:
3
g
Sugar:
23
g
Vitamin A:
1684
IU
Vitamin C:
0.5
mg
Calcium:
693
mg
Iron:
3
mg
This post was originally created in partnership with Great Midwest Cheeses. These are the flavors of their cheeses that I tried.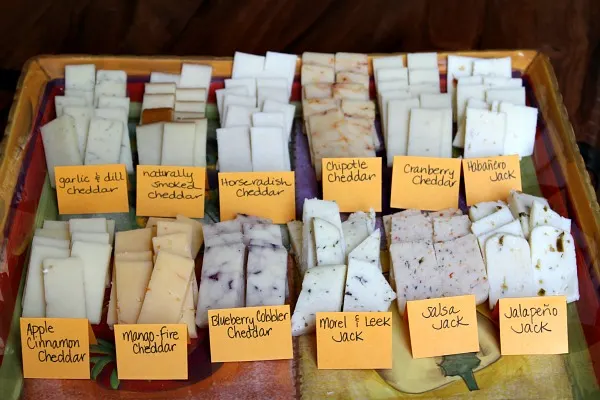 I particularly liked the Mango Fire Cheddar (although it was flaming hot!!!) and the Cranberry Cheddar (Which was one of the few fruit cheddars I liked.). And of course… I liked the Smoked Cheddar.