This week I decided to bring out my inner creativity. I made an amazing Super Bowl appetizer- Bacon Crackers. This recipe is unlike every other recipe I've ever made, because I mixed it up a bit. I walked away from the original recipe, made by the Pioneer Woman, and changed it. Although I kept the same base of bacon wrapped crackers, I added new ingredients like cinnamon, Tabasco sauce, etc. Although this appetizer looks nothing like it does in the Pioneer Woman's A Year of Holidays cookbook, it still tasted great.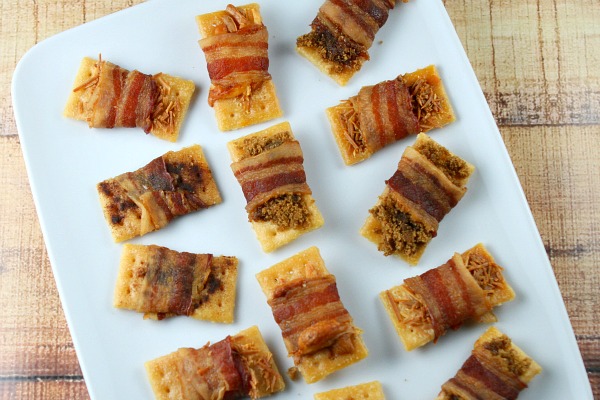 Are you ready for the Super Bowl?! Go Patriots! Something tells me that this is going to be a great game, and even better with these Bacon Crackers. My recipe varies from the Pioneer Woman's recipe mainly because of the technique. Ree wrapped the bacon all around each cracker so you couldn't see the edges. I did not do that, and my crackers retained their rectangular shape instead of morphing like the Pioneer Woman's had. This didn't affect the flavor at all, just a matter of style and technique. What I did decide to add to the bacon crackers besides parmesan and brown sugar was cinnamon, black pepper, Tabasco sauce, and assorted cheese. Each cracker is unique, which is fun when you're eating them. 🙂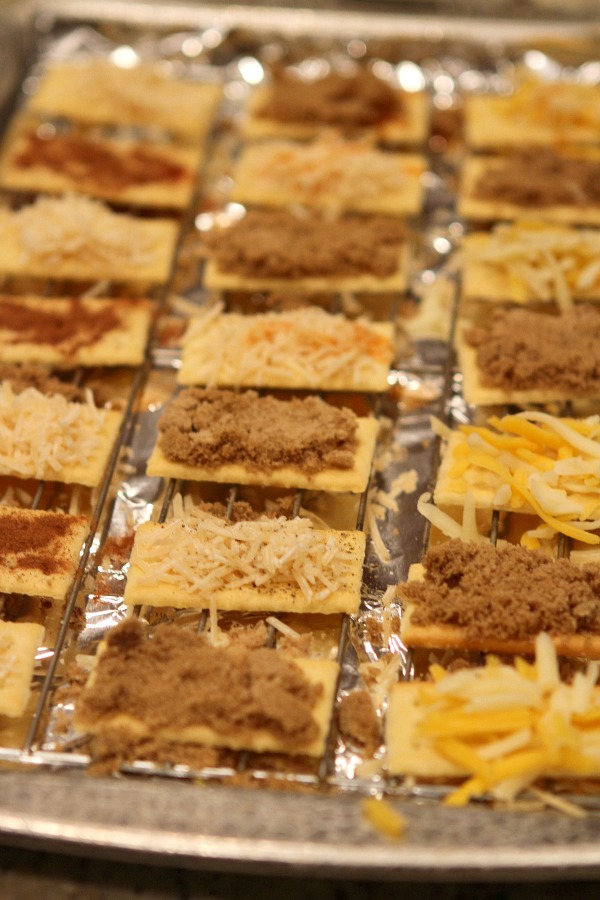 This recipe is soooooo easy! Just take a pinch of each ingredient and throw it on a cracker and BAM! You are ready for the best part… the bacon.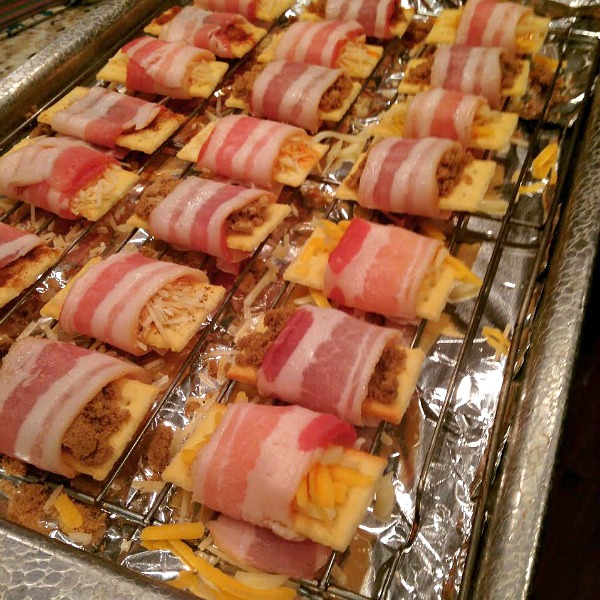 Bacon is amazing! Club-style crackers are pretty good by themselves, but bacon is the final piece of the puzzle. You know the old saying, right? Bacon goes well with anything. And it's true! Except for maybe yogurt, I'm not quite sure how that would work out. This is the hardest part of the recipe. You just have to be brave and wrap that bacon around each cracker. Be careful not to misplace the toppings, or that cracker won't be as yummy.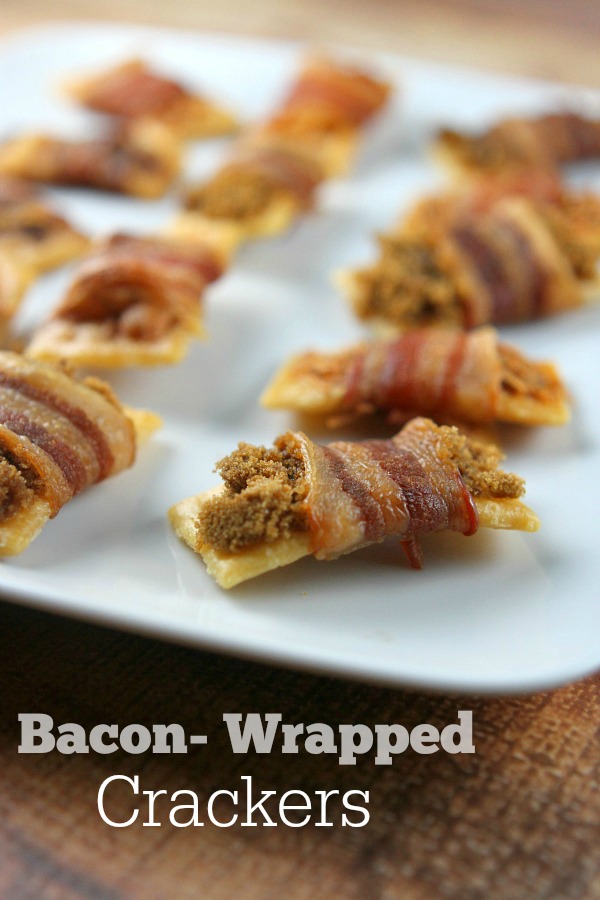 I couldn't believe how long this recipe took in the oven. About 2 hours I believe! I didn't expect the bacon crackers to cook on a low heat for that long, so my family was starving by the time I was able to serve this appetizer. Thankfully, I received phenomenal reviews of these bacon crackers. I am for sure making these again on Super Bowl Sunday! Recently I found out that I LOVE French Onion Dip! Any other french onion addicts around here? (Consider this a possible hint for a future post :))
And even a kid can make a delicious Super Bowl appetizer for an epic game… Like Me!
GO PATRIOTS!!!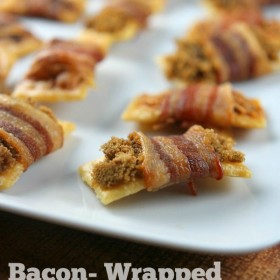 Bacon Crackers
This is great football food!!!!
Ingredients
36

country club style crackers

½

cup

grated Parmesan cheese

½

cup

brown sugar

1

pound

bacon

(not thick sliced)
Instructions
Preheat the oven to 250 degrees F.

Lay the crackers on a rack set on a rimmed baking sheet. Sprinkle Parmesan cheese on half of the crackers and about a teaspoon of brown sugar on the other half.

Slice the bacon in half. Wrap each cracker with a half piece of bacon, tucking the end of the piece underneath the cracker.

Bake them for about 2 hours. The bacon will cook slowly and start to wrap around the crackers. The bacon grease will drip off. Serve them warm on a platter!
Notes
If desired, you can experiment by adding shakes of Tabasco, cinnamon, pepper or other cheeses.