This site is usually about food, but today I'm going to write about books. I love to read. I go through books like crazy! Literally, I read more than 3 books a week and sometimes I read a really good book in just one day!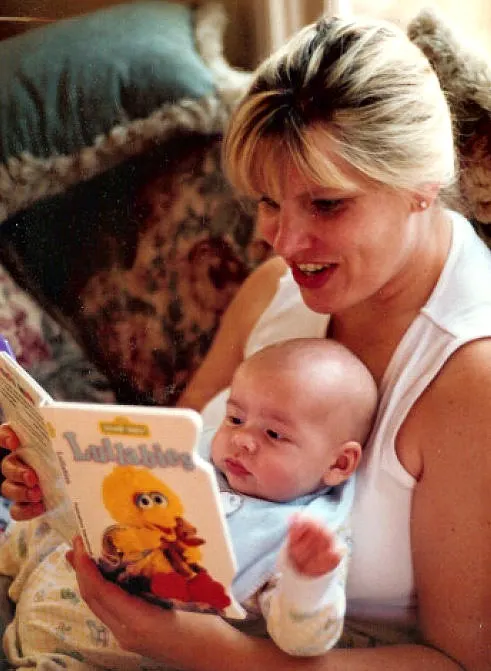 This is why I love to read! Because my mom used to be a teacher, we have tons of books. She has been reading to me since I was born! Yep, that's me up there with my Mom.
I have a lot of favorite books so today I will be sharing my Part 1 of Best Books for Boys ages 9-12. A lot of these books are thick books that are 300 to 400 pages. Those are the ones I like best!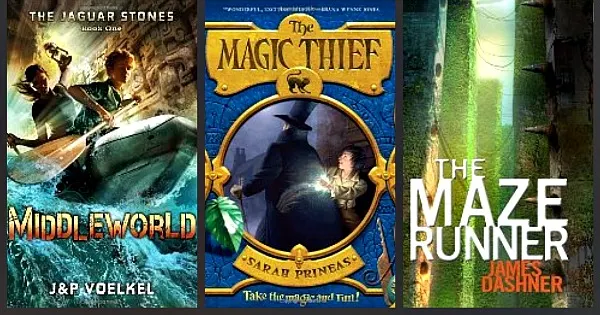 #11 The Jaguar Stones Series by J&P Voelkel-I read the first book in the series, Middleworld, and loved it. It's about two kids who go on a suspenseful quest to save the world from an evil Mayan God. I can't wait to read the rest of the books in this series.
#10 The Magic Thief by Sarah Prineas- This one is also a series (I've read the first two books). It's about a Gutter Boy (a kid who is basically an orphan, living on the streets) who turns into a magician and has to save the magical world. I guess I like books about saving the world, huh? 🙂
#9 The Maze Runner by James Dashner- We just happened to pick up this book at the airport, and it turned out to be one of my favorites. In this book, teenage kids are sent to a containment unit still under testing with no memories (except for their names) and have to find their way out of the unit. It had me sitting on the edge of my seat when I was reading it! But it is a little bit scary. This book is a series too!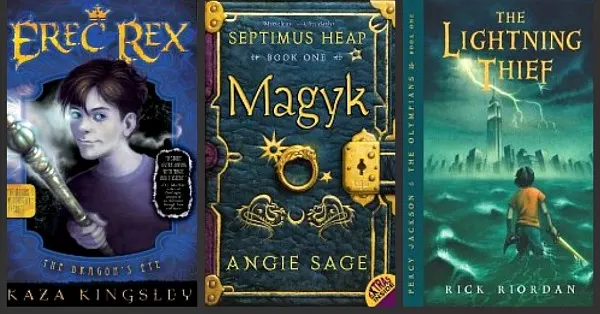 #8 Erec Rex Series by Kaza Kingsley- I've read all of the books in this series! In this series, a kid named Erec Rex is destined for the throne but a trio of villains try to stop him. I liked this series because it is so action-packed!
#7 Septimus Heap Series by Angie Sage- A kid named Septimus Heap turns into a wizard and tries to protect his family from the evil DomDaniel. I enjoyed this series because of all of the spells and their family's narrow escapes. It was exciting!
#6 Percy Jackson & The Olympians Series by Rick Riordan- Probably a lot of kids have seen this movie, but the books are better. A son of Poseidon named Percy encounters dangers with Cronus and other evil titans. I liked this book because the Greek Gods are fascinating to me. Riordan also wrote The Kane Chronicles (which started with The Red Pyramid)- also a great series, and it's Egyptian instead of Greek.
This post will be continued next week with my top 5 favorite, best books for boys! Stay tuned for more!
*If you or your kids have any recommendations for favorite books that boys might like to read- please leave a comment below and include your favorite titles. I'm always on the hunt for the next great book!