My family always loves to get in the Christmas spirit early to make the holiday last as long as possible, so I decided to start making Christmas recipes early. Today I made Chocolate Dipped Candy Cane Grahams, and I got to eat my first candy cane in almost a year!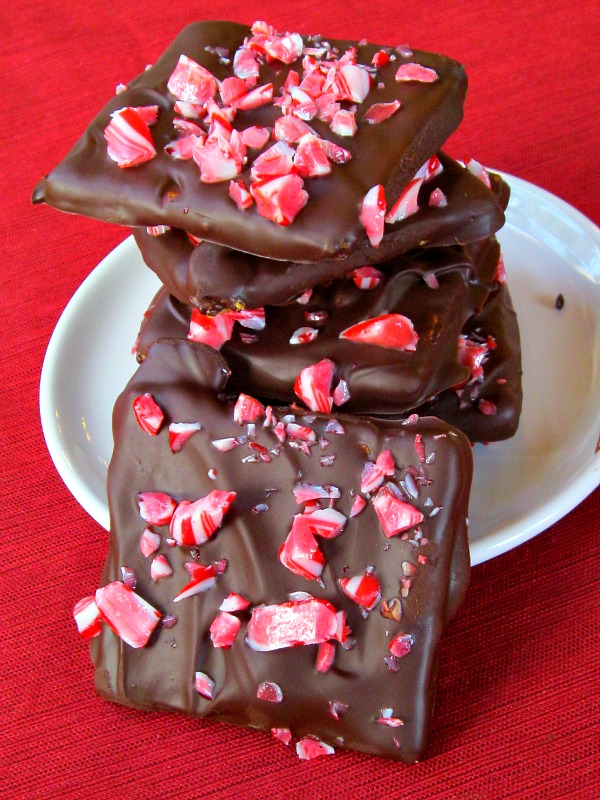 Chocolatey peppermint goodness is always great… and on a graham cracker? Even better!!!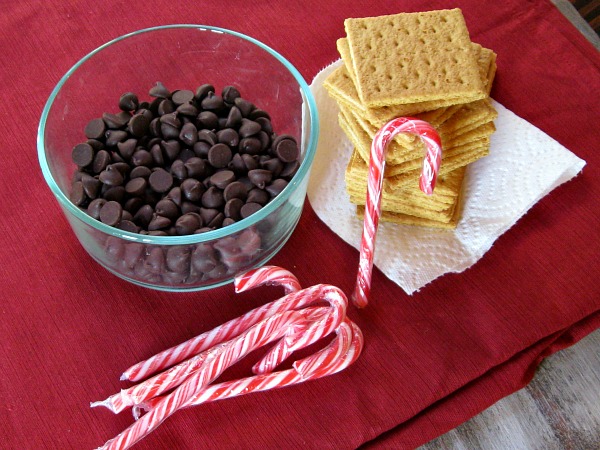 Only 3 ingredients. Wow. This must be a record breaker. I always spend the most time on unwrapping the wrapper of a candy cane in any candy cane recipe! It is SO frustrating.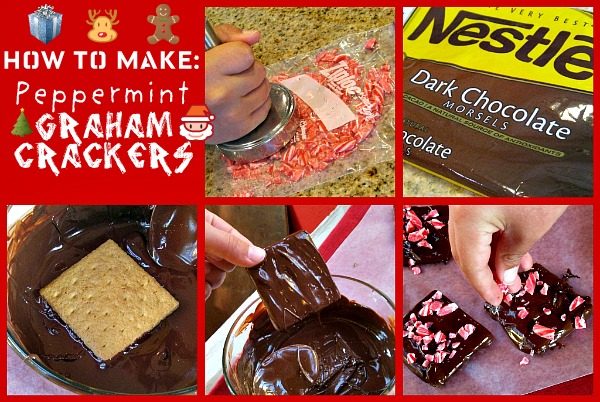 If you love peppermint like me, add some peppermint extract to the melted chocolate. Fun Fact- If you put the melted chocolate in a mold, it will dry in the shape of that mold and create a cool chocolate sculpture. But we won't experiment now. 🙂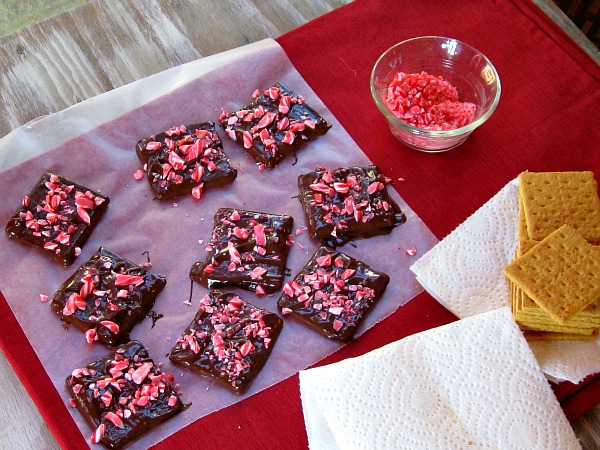 All you have to do to make this recipe is melt the chocolate, dip the graham cracker in the chocolate, and sprinkle peppermint on top. Easy!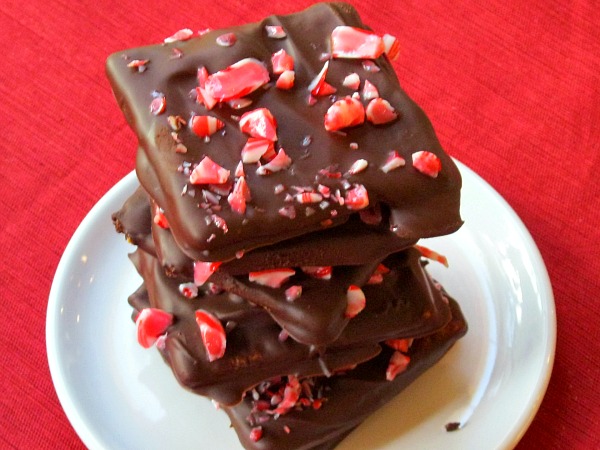 Then put the grahams on wax paper until the chocolate is set. As soon as the grahams are done setting, they can be served as a snack or dessert to anyone that likes chocolate. If you are a parent and your kiddo comes home from school with a friend, this is the PERFECT snack to serve them when they are hanging out in their room. In fact, this easy recipe is fabulous for all occasions. The early Christmas recipe was a hit with my family and started spreading the aromas and tastes of Christmas.
And even a kid can make it… Like Me!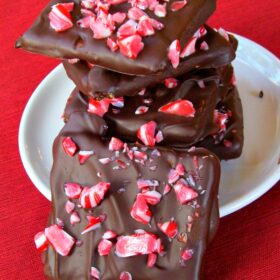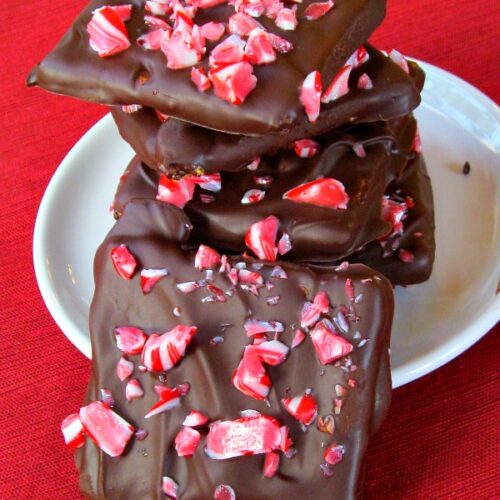 Chocolate Dipped Candy Cane Grahams
A super easy holiday treat! Make as many as you want!
Ingredients
One

12-ounce bag

dark chocolate chips

(or chopped chocolate)

1/2

teaspoon

peppermint extract

(optional)

15

squares

graham crackers

smashed candy canes or peppermint candies
Instructions
Put the chocolate in a microwave-safe bowl, microwave for 2 to 3 minutes, stopping to stir after every minute- until the chocolate is smooth.

Drop a graham cracker into the melted chocolate, turn it over with a spoon to cover all sides, wiggle the graham cracker to shake the extra chocolate off and then put it on waxed paper (yep, your fingers will get kinda messy). Dab a little chocolate onto any parts of the graham cracker that your fingers might have rubbed off. Sprinkle with smashed peppermint candies.

Let the graham crackers sit until the chocolate is completely set, or put them into the refrigerator to speed up the process.