Sorry for not posting in a while everyone! I've had Spring Break recently, and it's been hard to post with all of the fun things that I've been doing. This week I made Candy Sushi. I mean, sushi itself is amazing… but with candy, I don't know what I can do to this Japanese treat. It's a very simple recipe. Your kids will love to make this candy sushi if they crave sugary treats as much as me. 🙂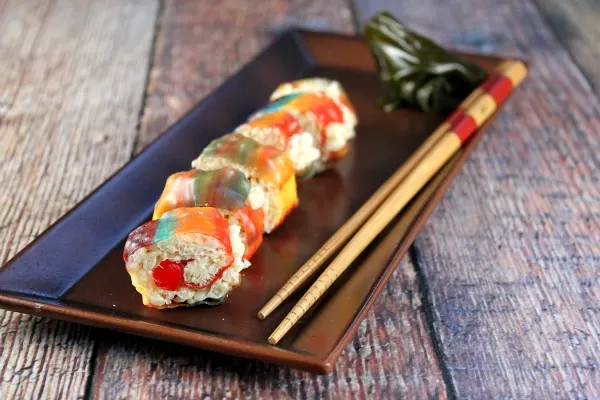 You can SEE how easy it is to make this candy sushi! Just a few simple steps and you are ready to eat.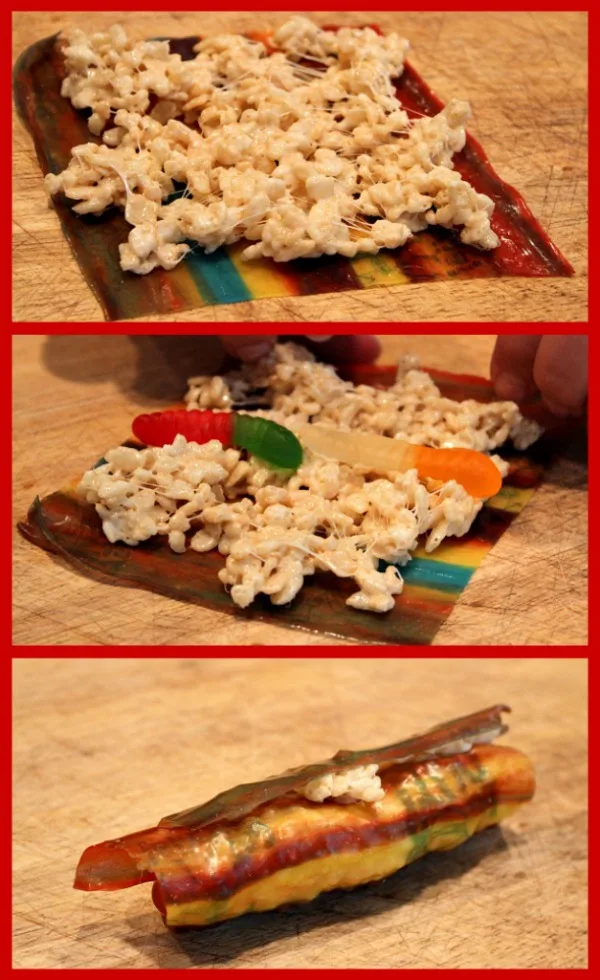 First of all, you have to make the Rice-Krispie filling (rice). It is made of Rice-Krispies and melted marshmallows. Then you put the gummy worms in the middle. They are your flavor (fish). Finally, you roll up the creation into a normal sushi roll. You can eat it as a hand roll or cut it into pieces, like sushi.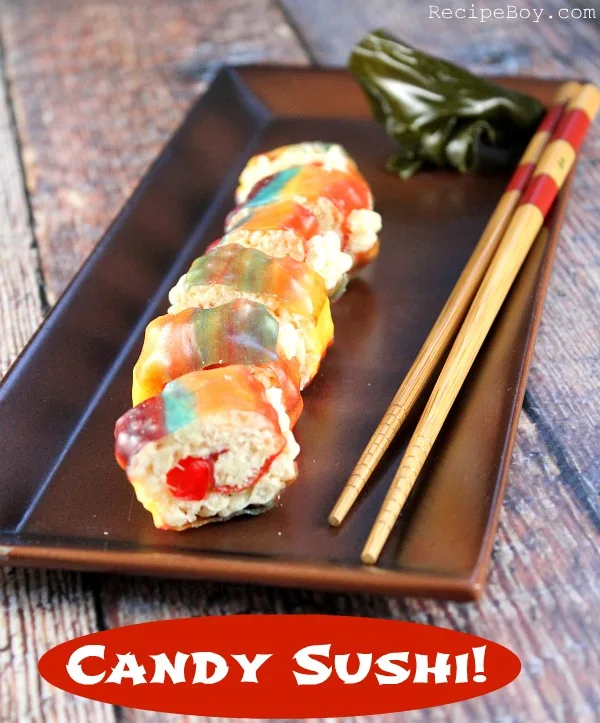 Since I started my blog, I have slowly started to change from absolutely craving mass amounts of sugar, to just being like… I can't really explain in words, but if I had to, it would be something like ehhh. This sushi will absolutely be loved by kids all over, but maybe a little younger than I am. I didn't like the Candy Sushi as much as I expected. It was good and kids will crave it, but it was a little too much for me personally. But that's just my opinion! So don't let me deter you from making this recipe.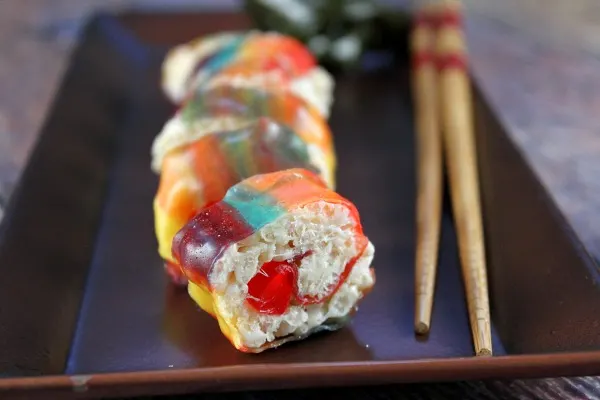 The first batch of Candy Sushi that I made wasn't sticky enough. The rolls kept falling apart. I was running out of marshmallows, so I improvised. By using less Rice-Krispies and using a slightly smaller amount of marshmallows, I got the rolls to stick together perfectly.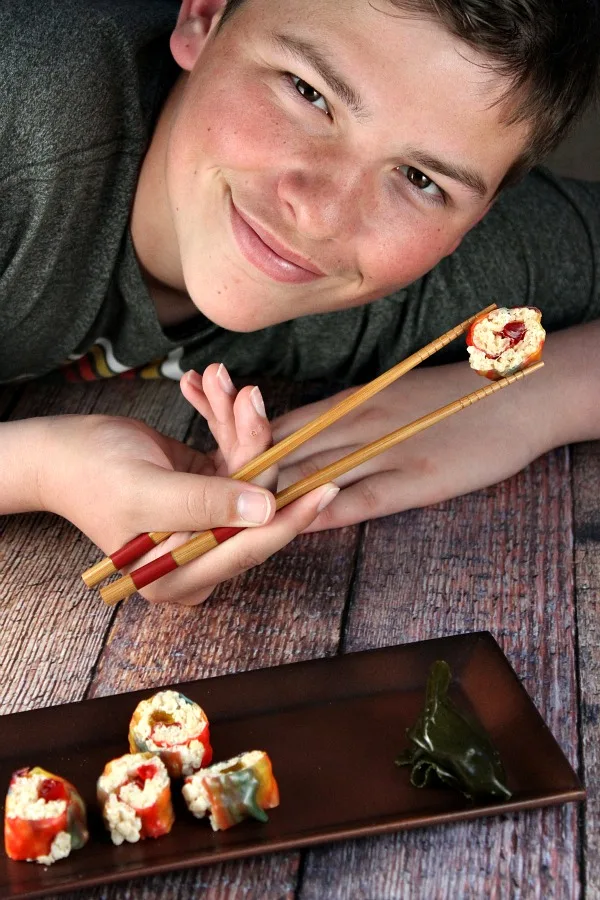 I am a master with chopsticks! I am like a ninja in disguise wielding two wooden pointy sticks. If you want to add to the sushi effect, you can even make green ginger (fake of course) out of a green Fruit Roll Up. As I explained before, your kids will flat-out LOVE this recipe. But for older people, this may not be quite the best. Their comes a time where sugar becomes less enjoyable. Childhood doesn't last forever.
And even a kid can think something is too sugary… Like Me! 🙂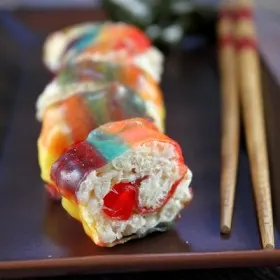 Candy Sushi
Totally fun little treat with candy instead of FISH!
Ingredients
1

tablespoon

butter

10

large

marshmallows

2

cups

Rice Krispies

2

fruit roll-ups

4

gummy worms
Instructions
Melt the butter in a medium saucepan. Add the marshmallows and stir until completely melted. Remove from heat. Add Rice Krispies and stir until they are coated with gooey stuff.

Lay out two fruit roll-ups on a cutting board, spread 1 cup of the Rice Krispie treats onto each of the roll-ups. Place two gummy worms in the center of each roll, then roll up each one tightly. Use a serrated knife to cut them into rolls. Eat! And use chopsticks!!