Christmas Monster Cookies
This post may contain affiliate links.


For my first Christmas treat this year, I made the yummy Monster Cookies from RecipeGirl. Last year I was down on my knees begging for my mom to pack me one of these cookies in my school lunch, so I decided to make my own. Monster Cookies are made up of all kinds of yummy stuff including M&M'S and chocolate chips. These cookies are great for the holidays.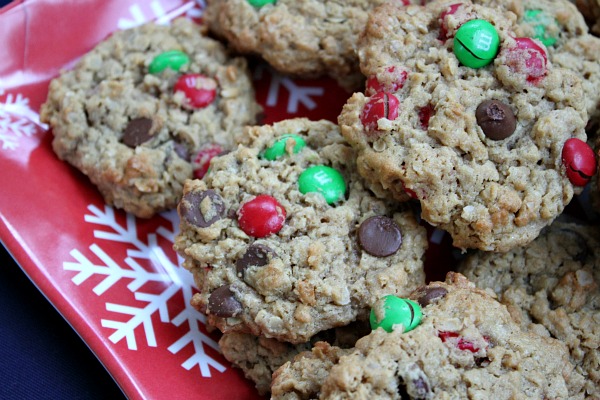 Monster Cookies are big and yummy. Just look at them!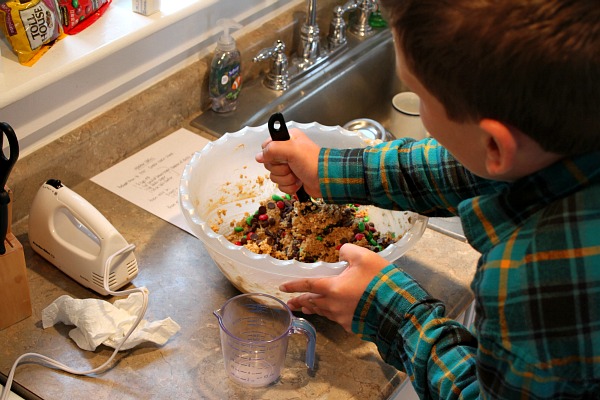 It takes some real muscle to stir this heavy mixture of ingredients.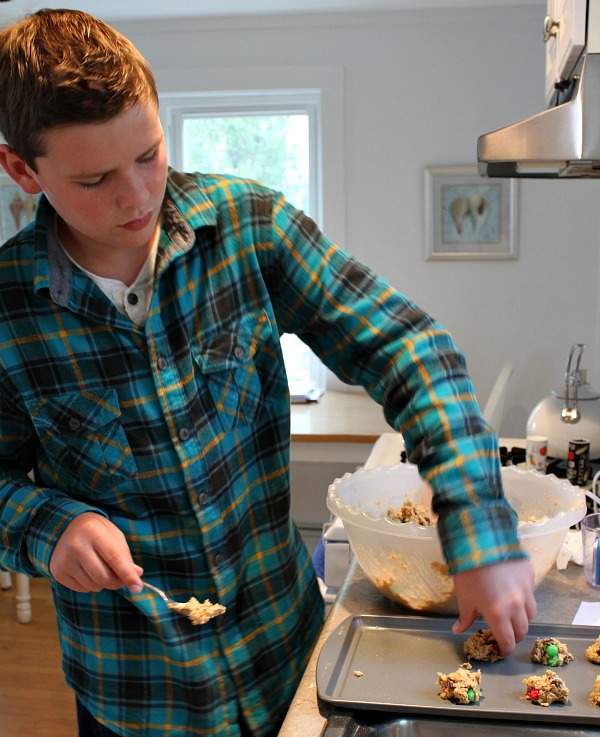 In order to make the Monster Cookies close in size, use your hands to put the dough onto the tray. Sometimes it's just good to do it the old-fashioned way.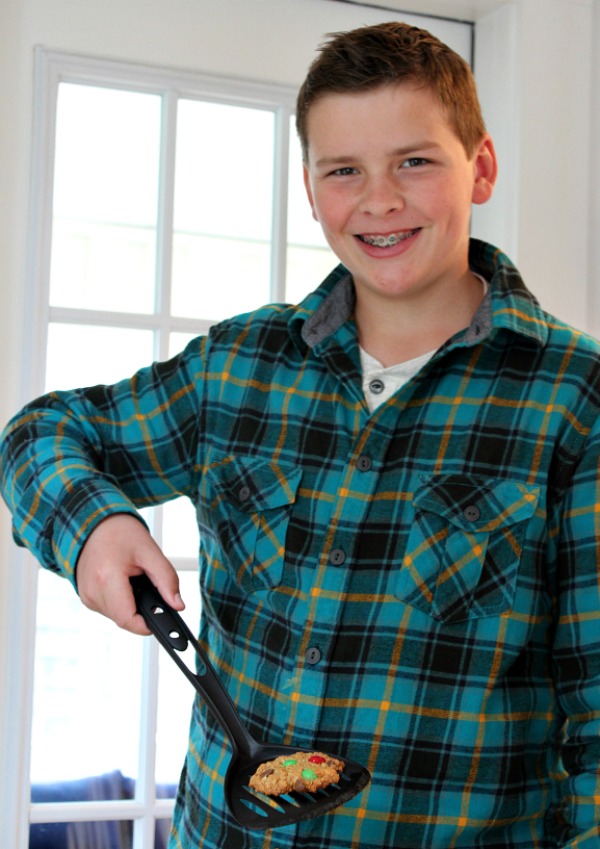 It's much easier to flip pancakes. I tried to flip a Monster Cookie… but it didn't work out so well.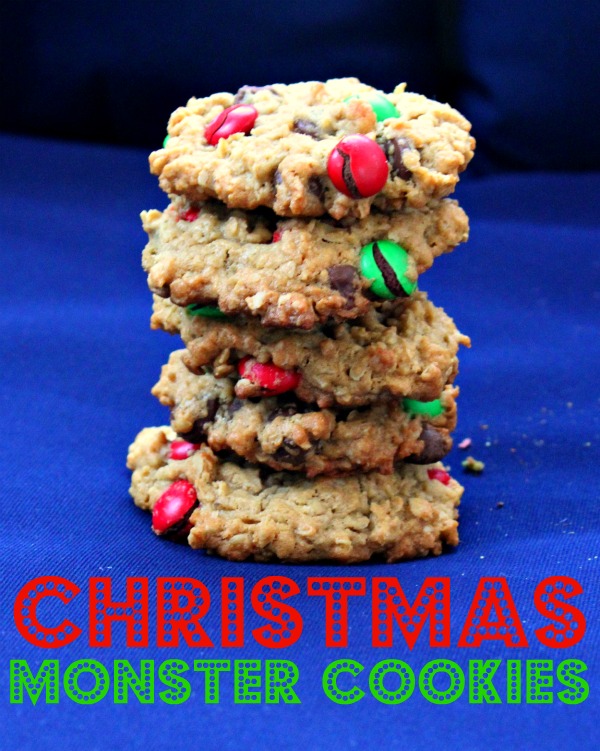 These Monster Cookies tasted great. We gave them to our friends who enjoyed them a lot. Kids love these sweet cookies for school lunches and snacks. M&M'S make these cookies chocolicious. I love these holiday cookies and I hope that they will be on your list to make soon.
And even a kid can make his own cookies to put in school lunches… Like Me!
Christmas Monster Cookies
You can make these any time of year, but I used the Christmas M&M's to make them a Christmas cookie!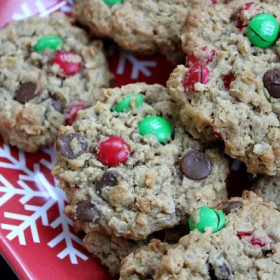 Ingredients:
1 1/2 cups peanut butter
1 cup packed brown sugar
1 cup granulated white sugar
1/2 cup (1 stick) butter, softened
3 large eggs
1 Tablespoon vanilla extract
4 1/2 cups oats
2 teaspoons baking soda
1 cup chocolate chips
1 cup holiday M&M's
Directions:
1. Preheat oven to 350°F. Spray cookie sheets with nonstick spray, or line with parchment paper or a silpat mats.
2. In a large bowl, combine the peanut butter with the sugars and butter. Use an electric mixer to mix until well combined. Mix in the eggs and vanilla. Mix in the oats and baking soda. Then stir in the chips and M&M's.
3. Drop the cookies by heaping spoonfuls onto the prepared cookie sheets. If you'd like your cookies to look pretty (like the photos), dot a few extra M&M's and chocolate chips on each mound of dough before baking.
4. Bake 10 to 12 minutes. Do not overbake. Cool for 5 minutes on cookie sheets until cookies are set. Transfer to wire racks; cool completely before storing in an airtight container.
Tips:
*If you are preparing this cookie as gluten-free, just be sure to make sure you are using brands of the following items that are known to be GF: peanut butter, vanilla, oats, chocolate chips and M&M's.
*If you'd prefer to make giant cookies, use an ice cream scoop instead to scoop the dough onto the cookie sheet. They'll need to bake for 18 to 20 minutes, and you'll end up with about 22 cookies.