The most adorable, fun, edible craft to make with kids this holiday season is these Gingerbread Sleds.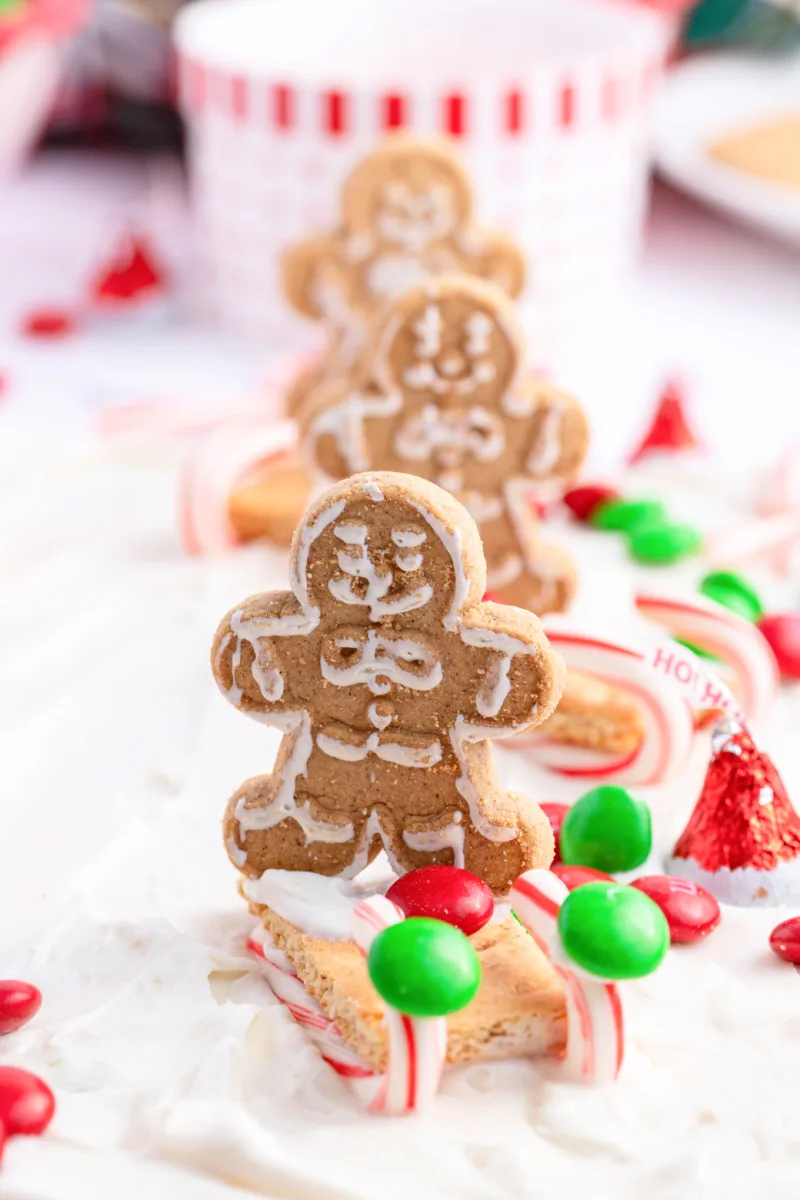 The cool thing about these gingerbread sleds is that you can customize each sled. All you need are a few simple ingredients, and you can decorate them however you'd like. If you happen to be making gingerbread houses too, then these sleds can be added to the "yard" of your gingerbread house!
RecipeBoy first made these sleds back in 2011. We have updated the photographs to re-publish in 2022.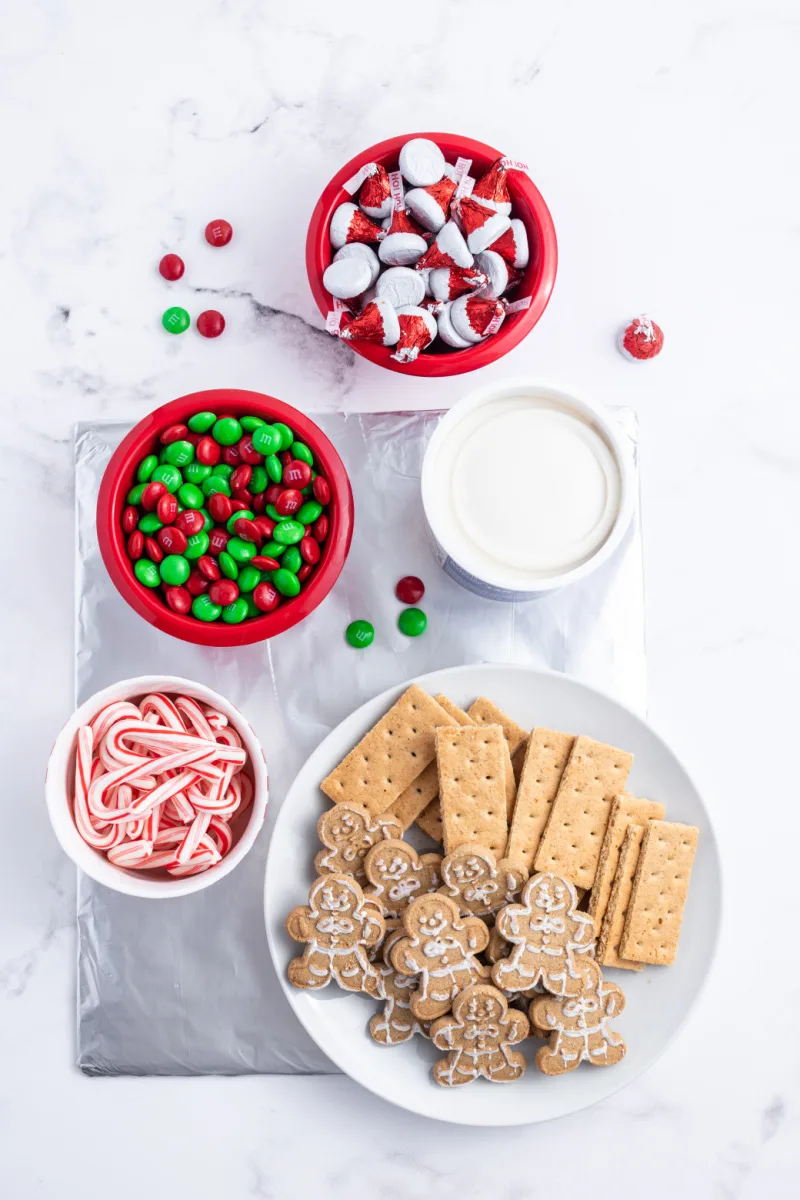 Supplies needed:
cardboard
aluminum foil
graham crackers
white frosting
mini candy canes
mini gingerbread man cookies
assorted holiday candy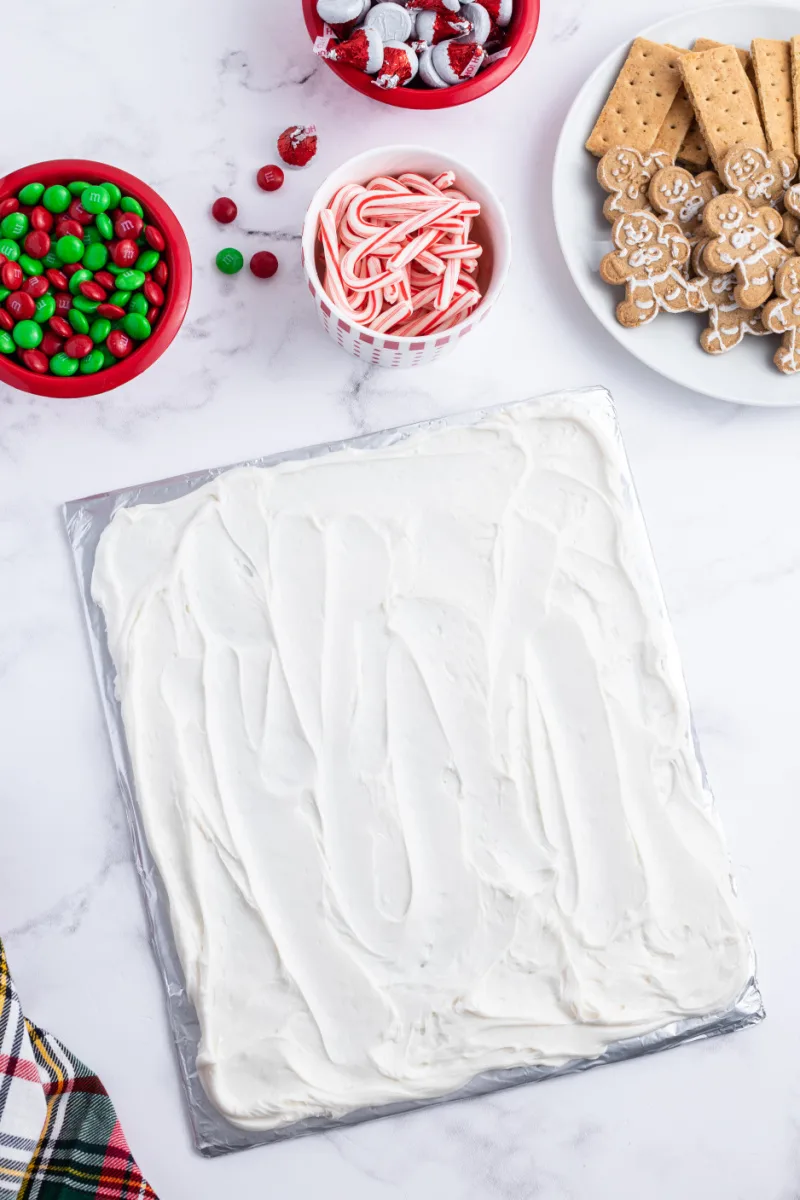 How to make Gingerbread Sleds:
Used a foil-covered piece of cardboard to get started. Try to use the flat part of a knife to spread white frosting all over the board. You want the frosting (snow) nice and thick to be able to easily place a sled on top of it.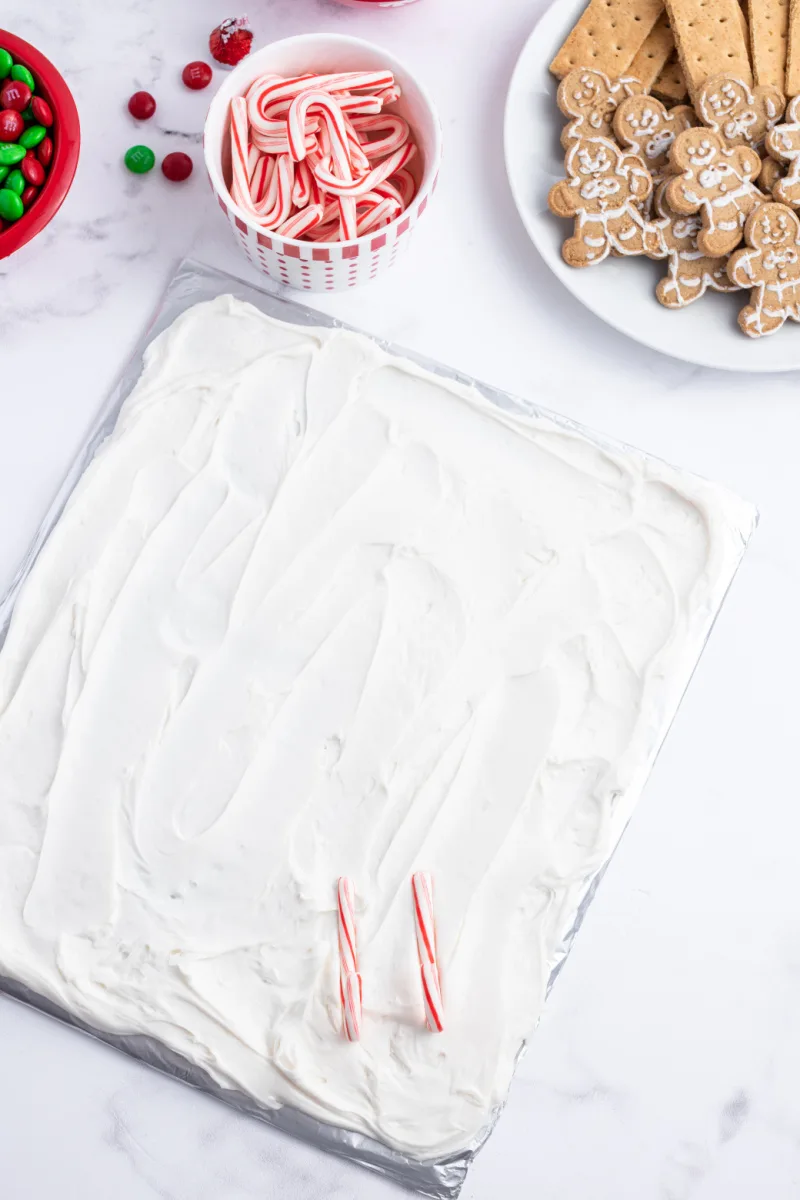 Place two small candy canes firmly into the "snow" in a parallel fashion.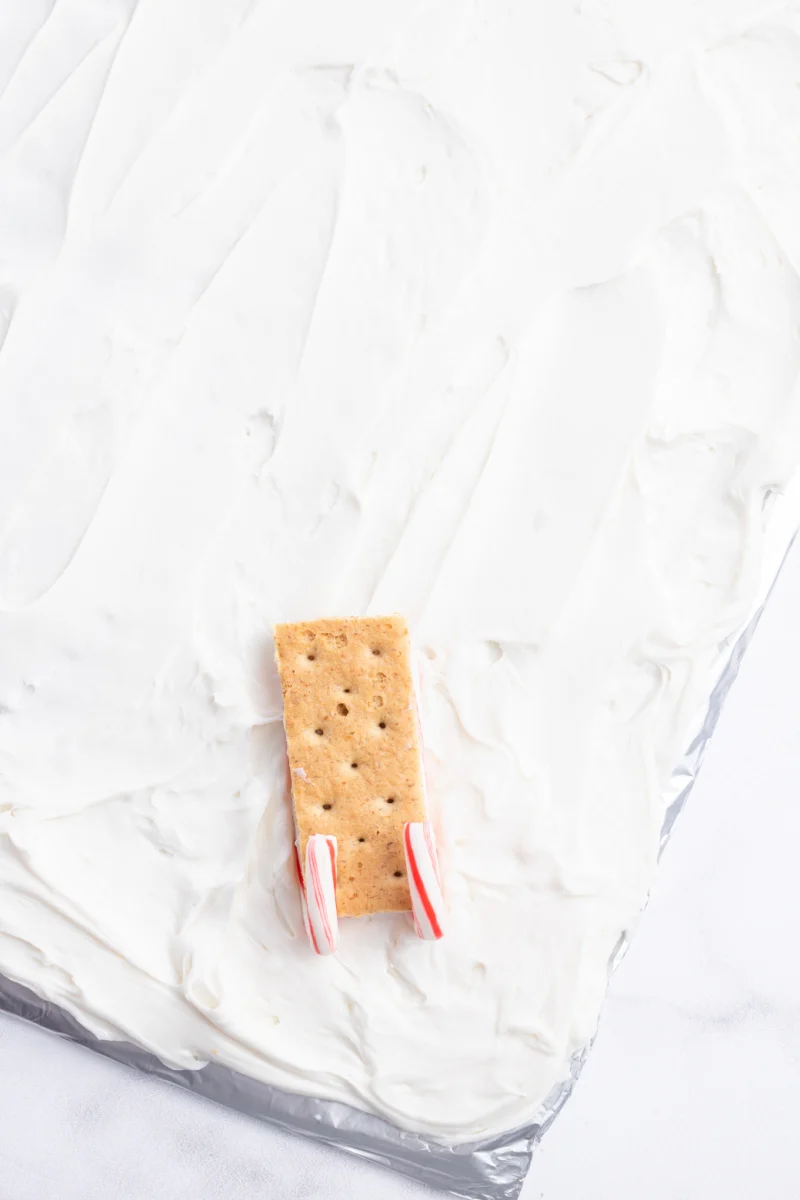 Spread frosting on the bottom of 1/4 of a graham cracker and place it on top of the candy canes. This creates the actual sled part.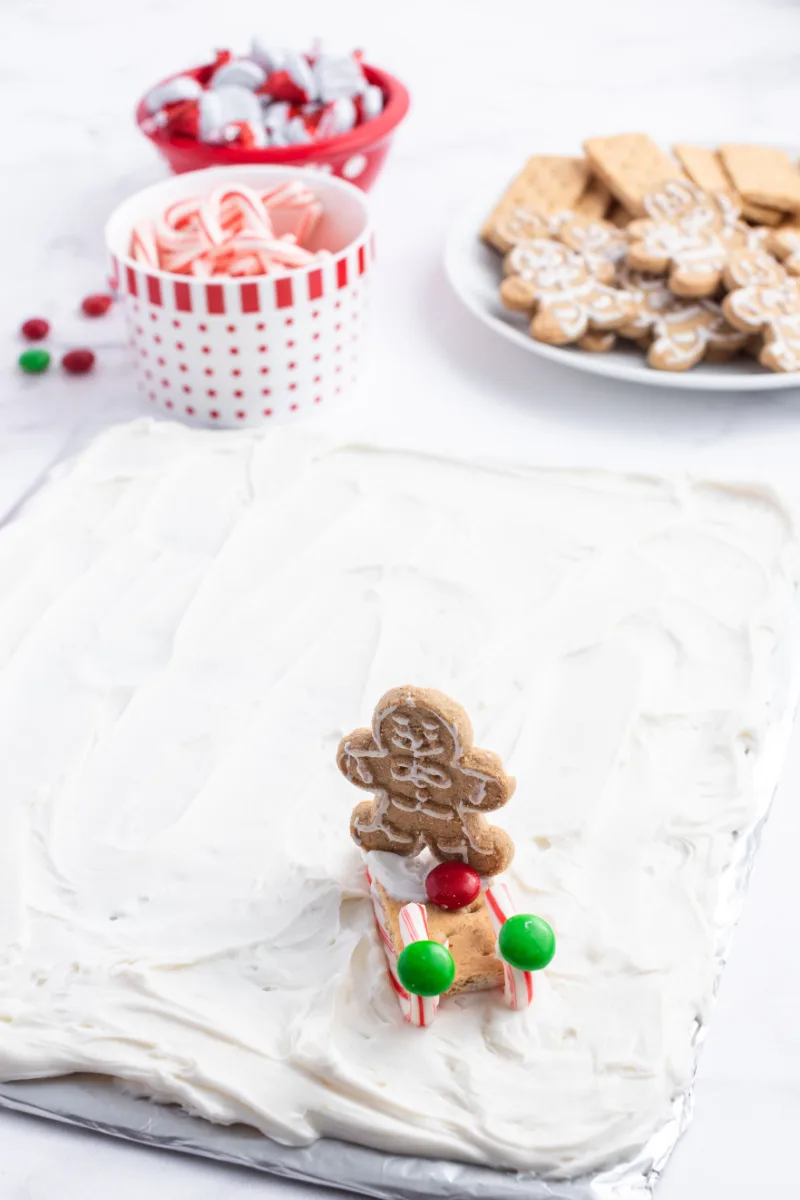 Next, spread more frosting on top of the graham cracker. Finally, add a gingerbread man or woman on top of the frosting. Now you can customize your sled with M&Ms or any candy/decoration that you have lying around.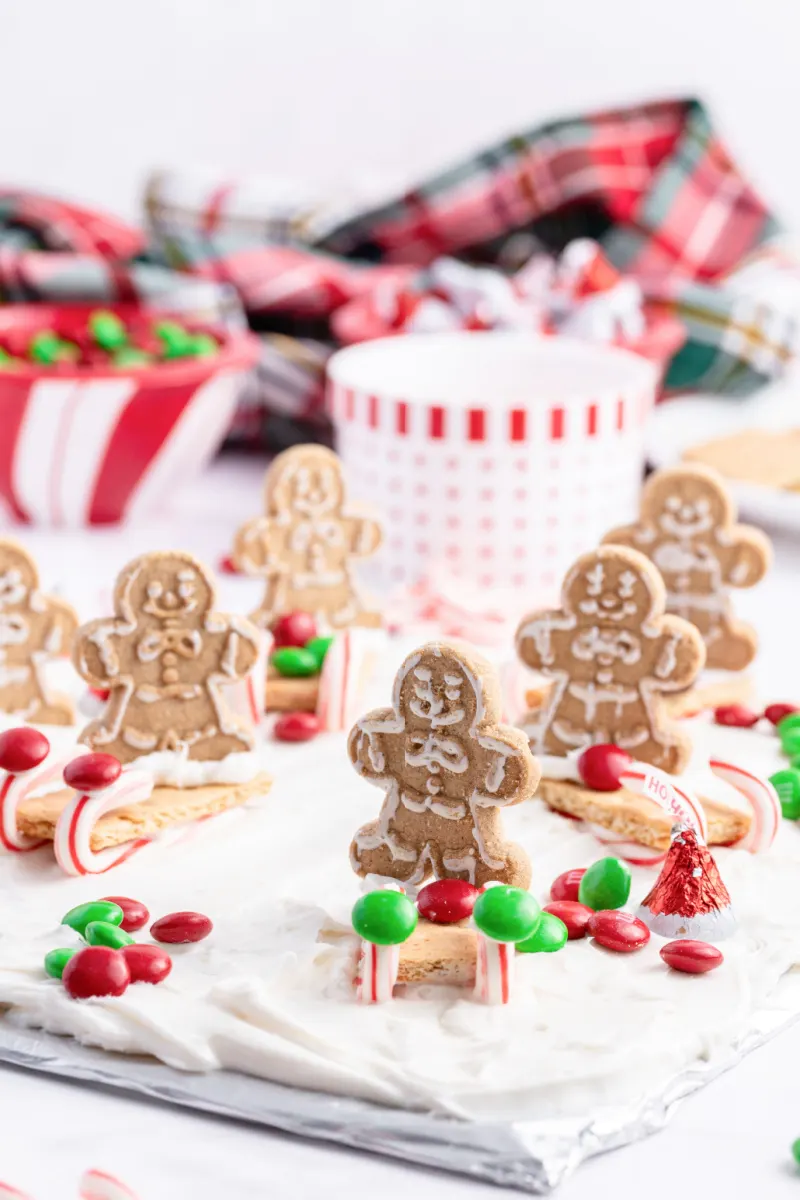 After you have done all of the steps above, you can decorate the snow and add bystanders and more gingerbread sleds to the happy holiday scene.
This craft is so much fun for the kiddos to make! It is handy to have around too because at different times if you want just a taste of something sweet, you can just grab a fingerful of frosting and a couple of M&Ms to chow down on. Parents, if your kids are bored during winter break because their friends are on trips, this is a great time-taker-upper and it's super easy to make.
Holiday Recipe Favorites: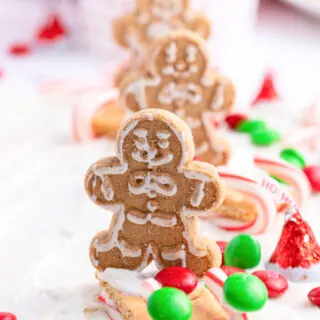 Gingerbread Sleds
Fun craft to make with your kids during the holidays!
Ingredients
1

square

cardboard

1

large piece

aluminum foil

1

can

white frosting

mini candy canes

graham crackers

mini gingerbread men

holiday M&M's and/or other holiday candies
Instructions
Cover the cardboard with foil. Spread the foil with white frosting.

Add 2 mini candy canes to the frosting on the board (look at the photos for specific placement). Spread a little frosting on a ¼ graham cracker, and stick that to the top of the candy canes to create the base of the sled.

Add a little frosting to the top of the graham cracker. Stick a gingerbread man into the frosting on top of the sled. Repeat to create more gingerbread sleds on the board. Decorate the board with holiday candies. That's it!

The gingerbread sleds can be eaten, or you can leave them out for display and decoration!