As you all know, Halloween just passed and I was only trick-or-treating for one hour but still got four pounds of candy! Since four pounds of candy would make me as round as the Earth, I decided to donate pretty much all of it to the local orthodontist who gives one dollar back to my school for every one pound donated. Another tip on not to become as big as Earth, is to make this healthy home-made Pumpkin Granola.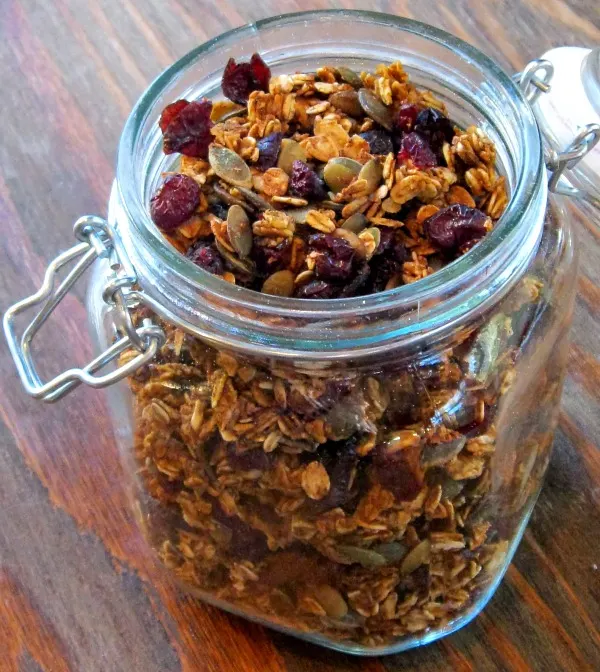 I just love dried cranberries! It seems as if they can go on anything!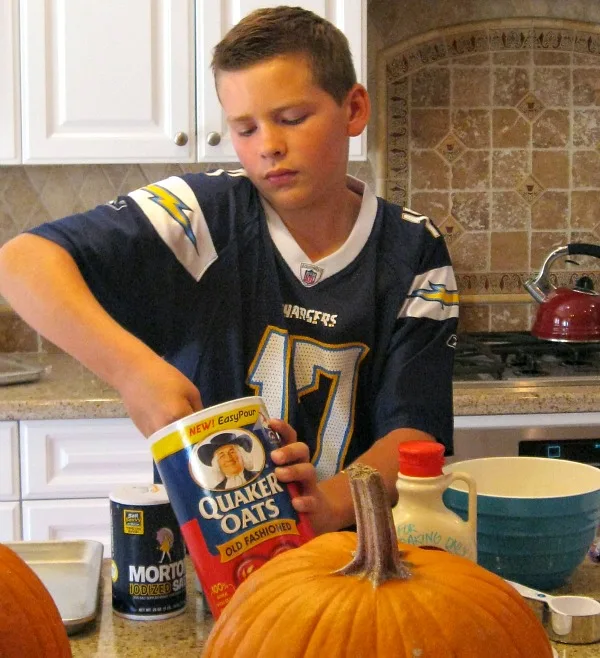 I've always wondered why Quaker Oats come in such a big can. There are a lot of oats in this recipe!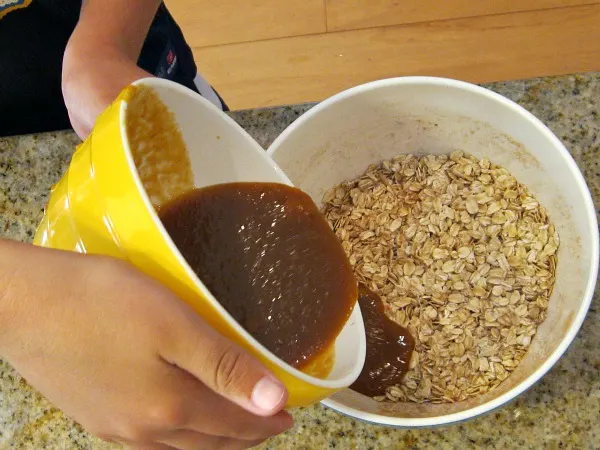 This recipe has basically only two parts, the wet ingredients and the dry ones.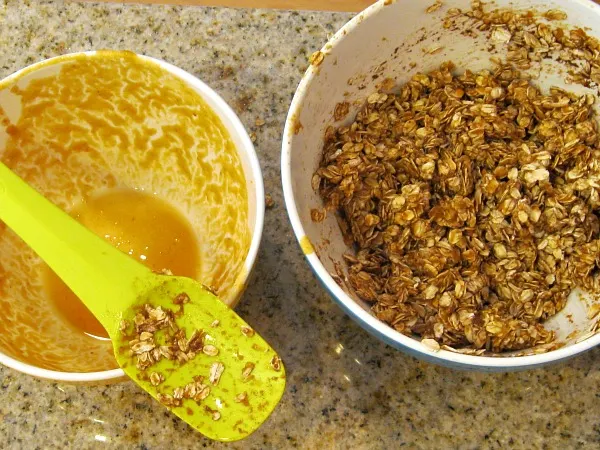 After you've mixed the wet and dry ingredients together, it seems as if the wets have disappeared!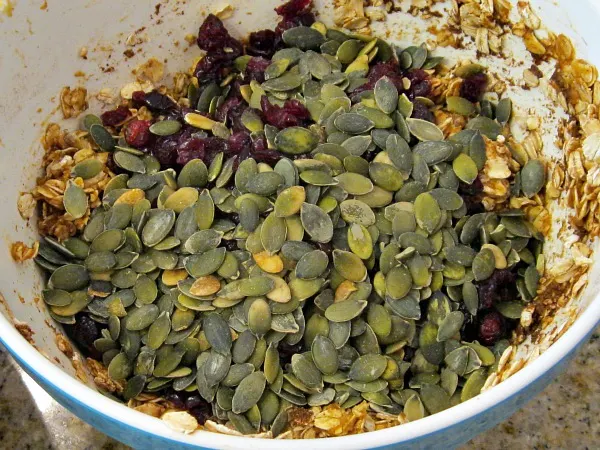 The crunch and pizzazz… pepitas and cranberries!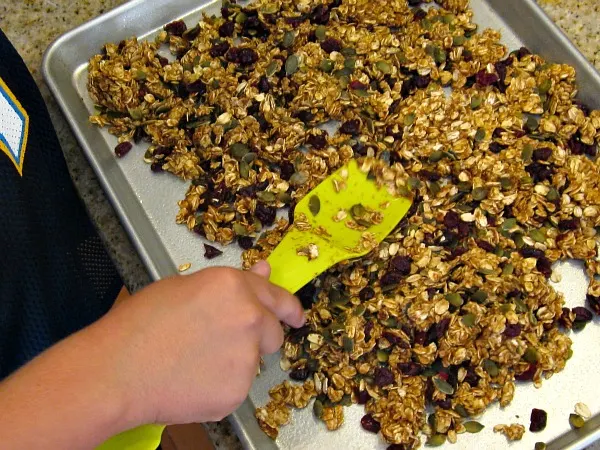 Don't smash the dough into clumps or else you'll make granola bars instead of granola. Here it gets baked so all that wet stuff can dry out.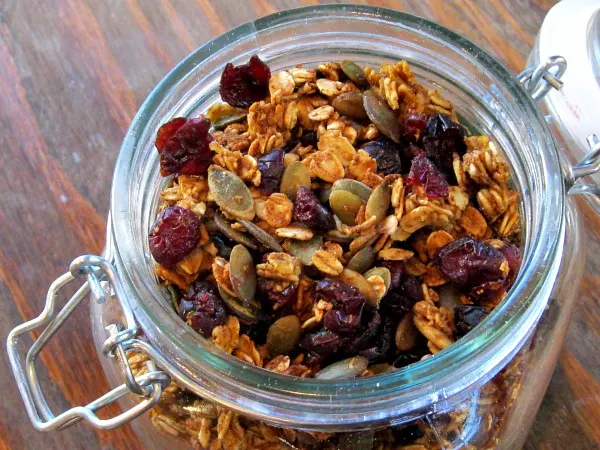 This fun fall recipe is being devoured at my house. My mom is eating like a quarter of the jar every day! Well anyways, the granola is great on yogurt but some people might want a little drizzle of honey to sweeten it.
And even a kid can make a fall breakfast favorite… Like Me!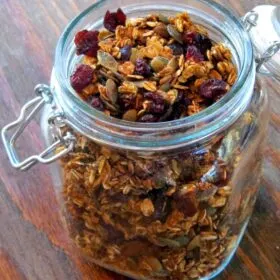 Pumpkin Granola
A delicious fall granola recipe!
Ingredients
3

cups

old fashioned (rolled) oats

1½

teaspoons

ground cinnamon

1

teaspoon

ground allspice

½

teaspoon

ground nutmeg

½

teaspoon

ground ginger

½

teaspoon

salt

½

cup

maple syrup

½

cup

unsweetened pumpkin puree

¼

cup

applesauce

2

tablespoons

brown sugar

1½

teaspoons

vanilla extract

1

cup

dried cranberries

½

cup

pepitas
Instructions
Preheat the oven to 325 degrees F. Line a rimmed baking sheet with parchment paper, or use a nonstick baking sheet.

Mix the dry ingredients in a large bowl (oats through salt). Mix the wet ingredients (syrup through vanilla) in a smaller bowl. Stir the wet ingredients into the dry ingredients. Then stir in the cranberries and pepitas.

Spread the mixture out onto your baking sheet. Bake until golden- stirring halfway through baking- 20 minutes, then stir, then bake another 20 minutes. If it's not quite golden and crisp, bake 5 to 10 minutes more. It will get crisper as it cools. Let it cool and then store it in a covered container to nibble on for a couple of weeks.