Here's a recipe showing you How to Make Kettle Corn at home! Watch the video showing you how to make this recipe, then scroll to the bottom of this post and print out the recipe so you can make it at home. It's so easy!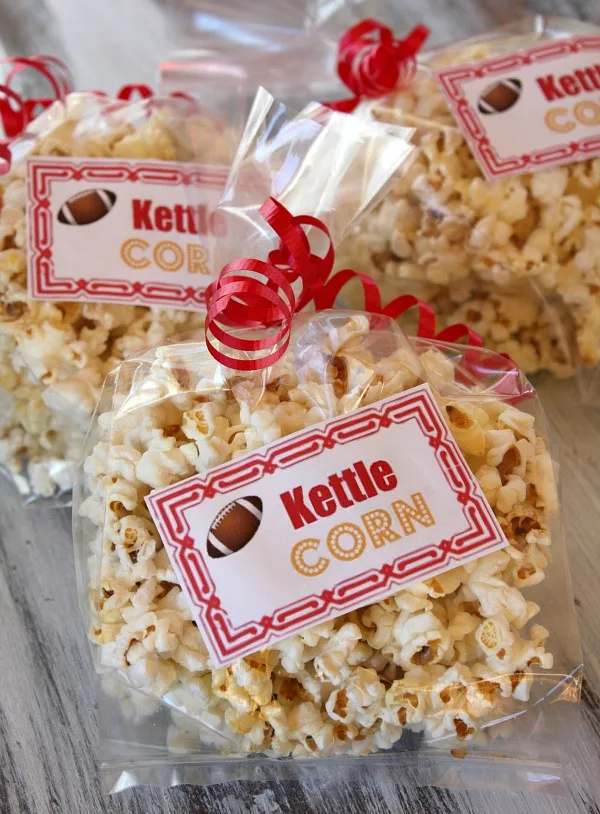 Who will be in the Super Bowl? Patriots vs. Packers, Patriots vs Saints, Ravens vs. Packers? No one knows. I'm hoping that Tom Brady of the Patriots and Aaron Rodgers of the Packers will face each other because they're two of my favorite players. For the mysterious Super Bowl, I made a new and really easy game day recipe. If you're wondering what I made, It's simple. I made Kettle Corn and Cinnamon Kettle Corn.
Most of the time, you eat Kettle Corn at fairs or carnivals, right? So when you can make it and eat it home, that's cool.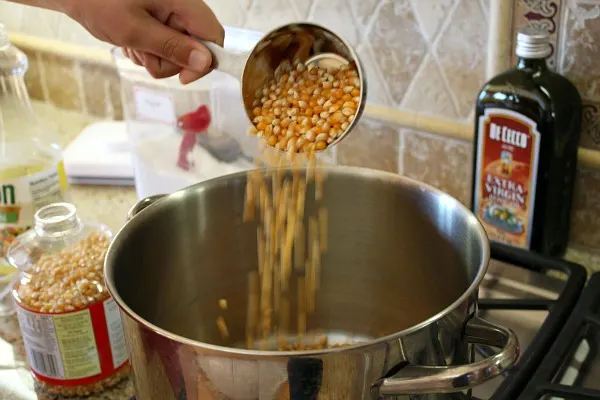 How to Make Kettle Corn:
There are many different kinds of popcorn. But out of all of them, I like Orville Redenbacher's. Add popcorn to a pot.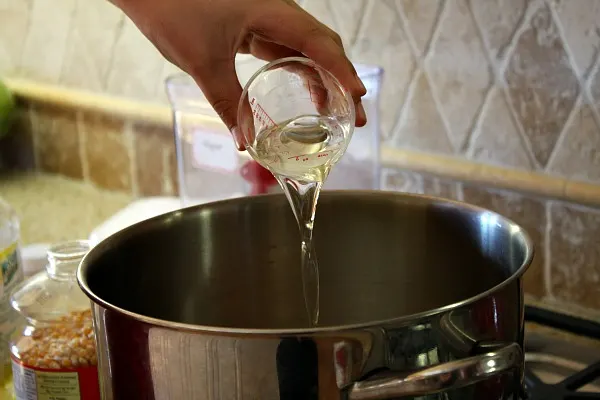 Add oil to the pot. What is so amazing with this recipe is that it only has three ingredients- oil, sugar and popcorn! Wow.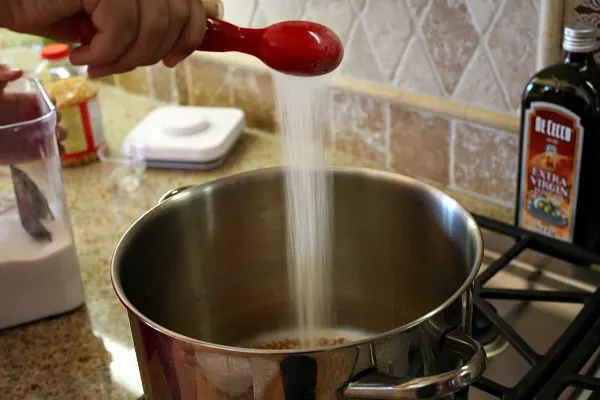 Add sugar to the pot. That is such a cool picture! The sugar seams to stream down into the pot. If you're making Cinnamon Kettle Corn, add the cinnamon right after all of the other ingredients are in the pot.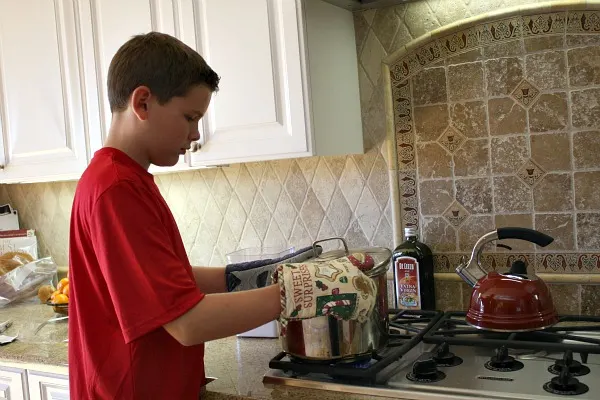 In order for the Kettle Corn not to burn, you can't stop shaking the pot for too long.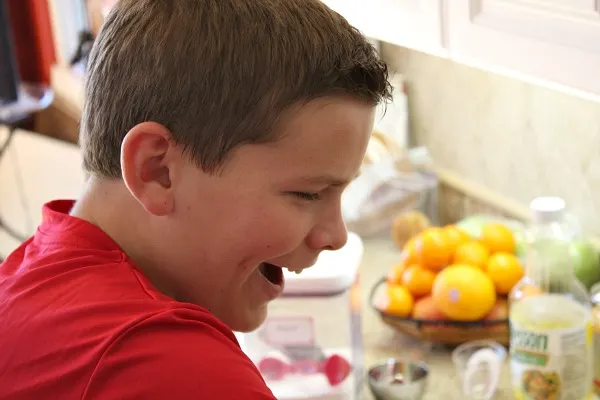 I am laughing in this picture because the popcorn kernels kept popping and they made a loud pinging sound as they hit the lid of the pot.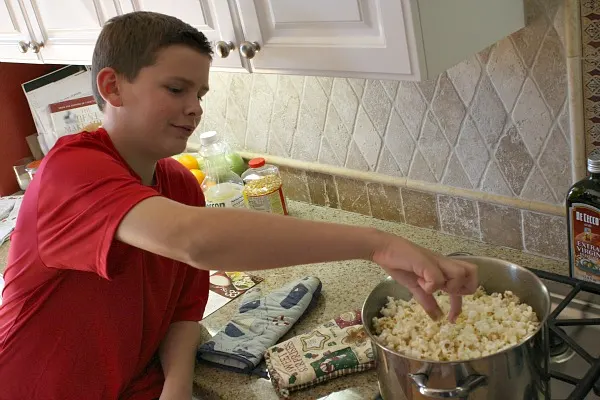 Aahhh. Tasting time!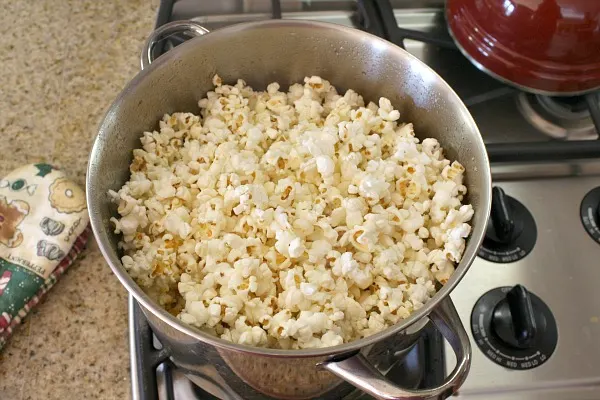 Eat some while it's hot! You always want to eat some Kettle Corn while it's still warm because that's when it tastes the best. Season it with salt because the sweet and salty flavor is awesome.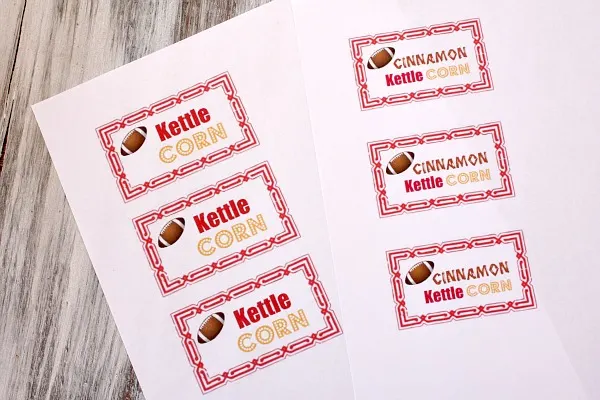 I made these cool Kettle Corn Labels on my computer! They come in handy if you're putting the popcorn in little bags for a party.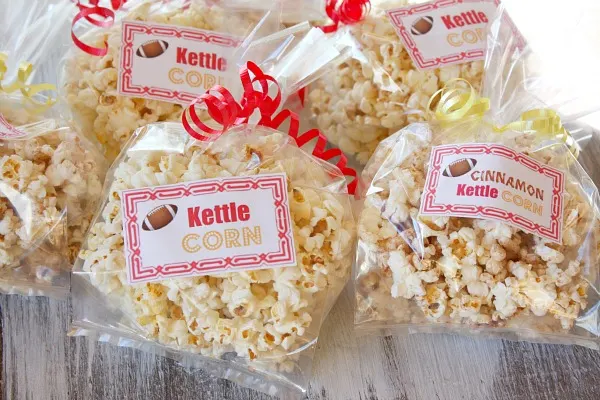 For such an easy treat to make, the two kinds of Kettle Corn tasted great! I'm sure the football-lover dads (and kids like me) can already smell this recipe in their future.
Remember, if you are unsure about what to make for a Super Bowl party, what do you think I'm going to suggest? Of course these two awesome Kettle Corn recipes! Now that you know how to make this Kettle Corn, get cooking!
And even a kid can be a Kettle Corn vendor for a day… Like Me!
Here are a few more popcorn recipes you might like to try: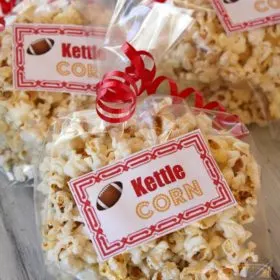 Kettle Corn
Easy, three ingredient snack!
Ingredients
¾

cup

popcorn kernels

3

tablespoons

canola or vegetable oil

3

tablespoons

granulated white sugar

salt,

if desired
Nutrition
Serving:
1
bag
Calories:
162
kcal
Carbohydrates:
21
g
Protein:
2
g
Fat:
8
g
Saturated Fat:
1
g
Polyunsaturated Fat:
2
g
Monounsaturated Fat:
5
g
Trans Fat:
0.03
g
Sodium:
1
mg
Potassium:
56
mg
Fiber:
3
g
Sugar:
6
g
Calcium:
1
mg
Iron:
1
mg