FutureChefs Cookbook Giveaway!
This post may contain affiliate links.


I have been published in a cookbook! Yay! I was one of the kids selected by Ramin Ganeshram to be included in the FutureChefs Cookbook! The cookbook was published just last week and it is all about up-and-coming chefs, like me. I am super psyched because I have a book signing scheduled at our local Barnes & Noble for November 16th! I also have the privilege of giving away TWO copies of the FutureChefs Cookbook this week! Read on to figure out what you have to do to enter this epic giveaway, and to find out details of my new social media accounts. 🙂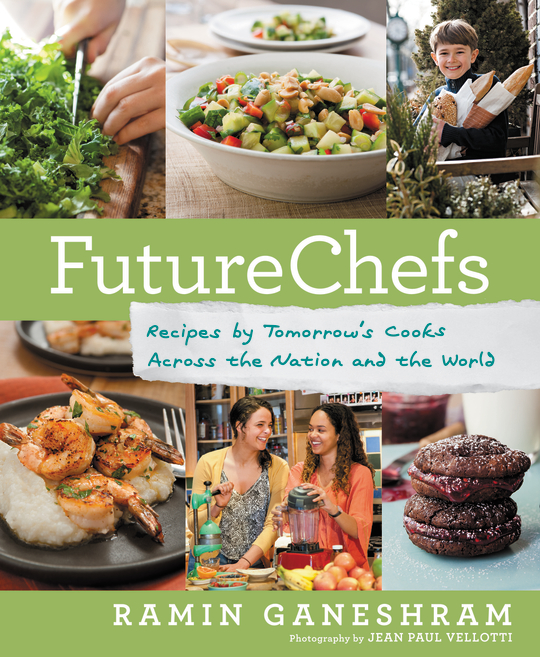 This cookbook features kids from all over the world! Each FutureChef in the book has a description of themselves, what they are doing in the world of food and a recipe to share. I chose my fan favorite recipe, Raspberry Dark Chocolate Banana Bread. If you look for me in the cookbook, I'm in the "Bread" section. Although I wish I could have gotten a picture in the cookbook, but as parents always say: "Be thankful for what you have, not what you don't have."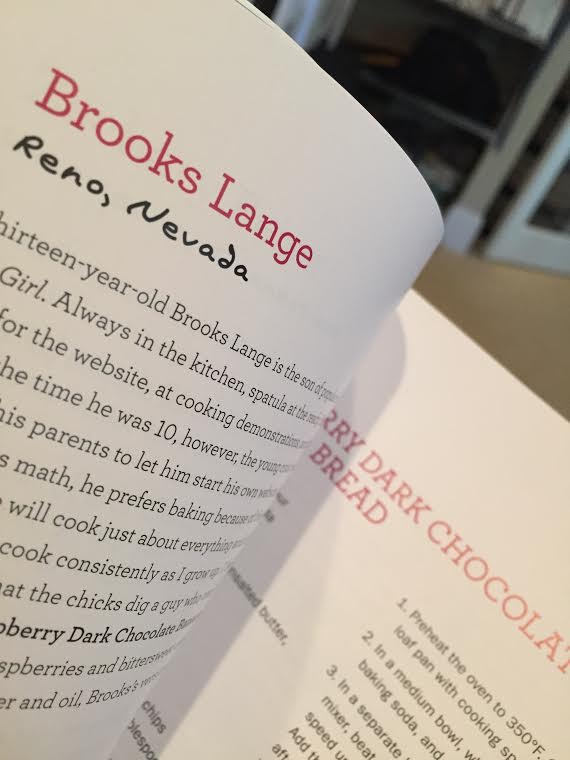 My description in the cookbook was awesome. I wish I would have added a bit more into it, but I didn't think that this opportunity was a big thing at the time. I stand corrected. This cookbook is awesome! And it happens to include another kid from Reno, who I am trying to include in the book signing.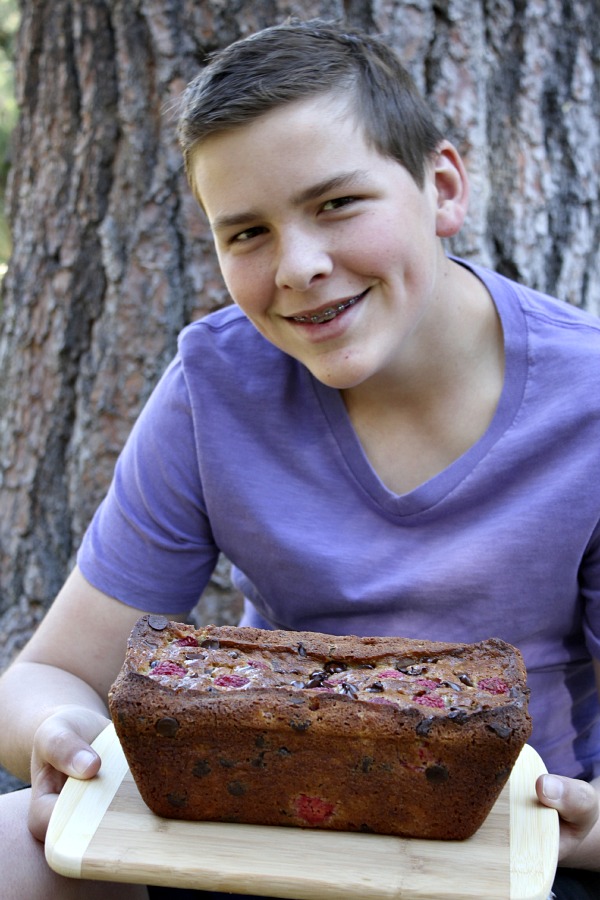 This is the fan favorite recipe on my blog. I still get many comments on this post, even though it is very old. This banana bread is the bomb. Sweet (chocolate) and healthy (banana bread and raspberries)… well, sort of healthy. I still can't believe how awesome this is!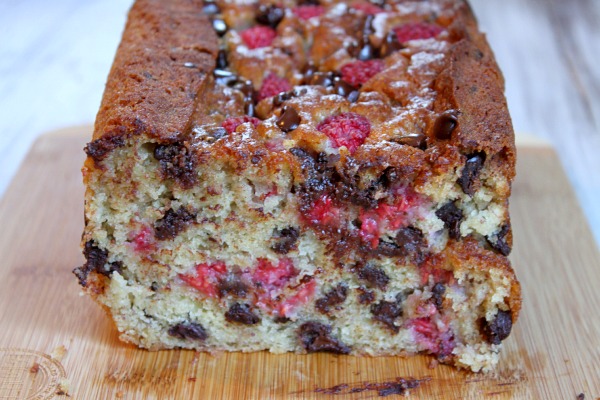 The banana bread looks and tastes totally delish!
Recently I have created social media accounts for my blog! You can now follow me on Instagram and also on Twitter by the name of RecipeBoyBlog. I post pictures of the food I eat and make, with a few of my mom's recipes too. I try to post twice a day, but sometimes more or less. If there is one thing I want you guys to take away from this post, it's how amazing this cookbook is and why you should buy it! But you don't have to buy it if you win one of the FREE cookbooks in this giveaway. You can read below for details on how to win your FutureChefs Cookbook. I hope everyone enjoys this cookbook as much as me and my family. There are tons of unique recipes for every occasion. Now, enjoy!
THE GIVEAWAY!
For a chance to win a copy of this book, personally signed by me, fill out the widget below! There are several chances to win.