This week I'm sharing one of my favorite recipes for an easy, delicious salad dressing: Mason Jar Raspberry Vinaigrette.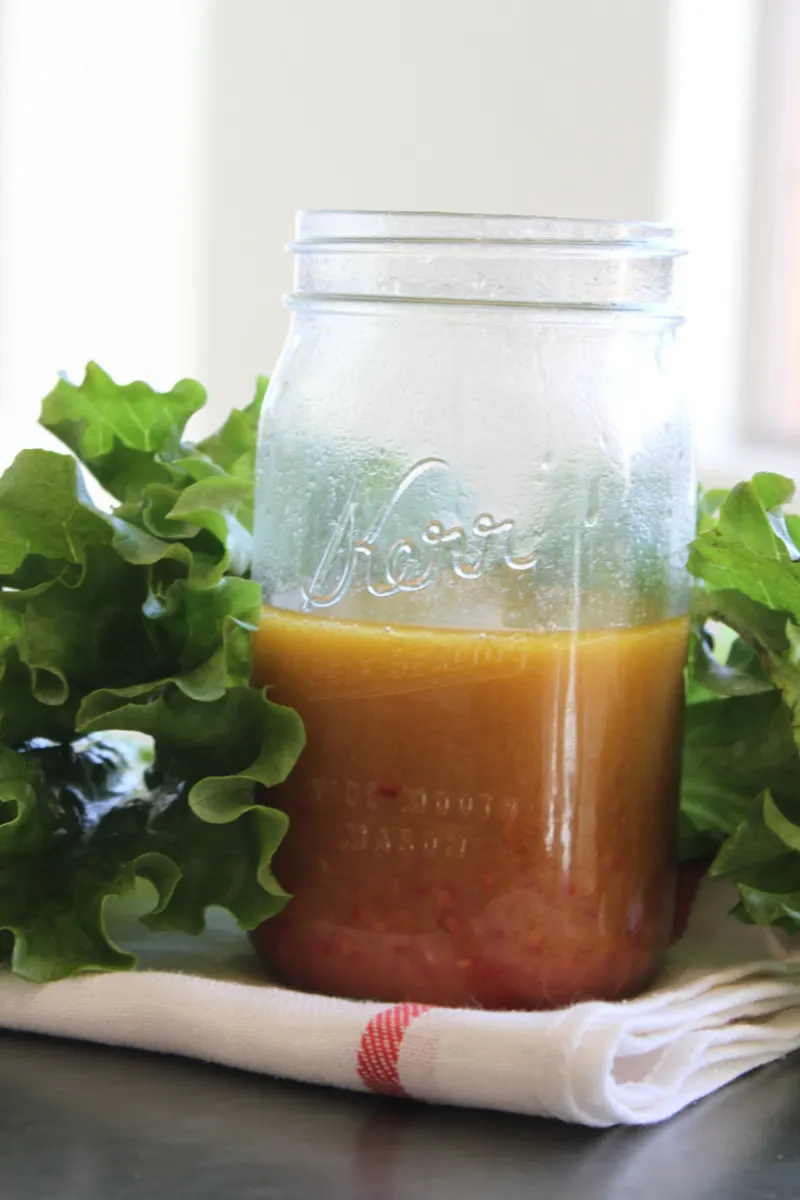 I've been doing the whole "healthy eating" thing for a while now, but I've always struggled to find a reliable salad dressing to add unique flavor (and cause me to enjoy eating leaves). I make my homemade ranch dressing recipe often, and it's great for salads and dunking things like chicken tenders and pizza. But I found exactly what I was looking for to add to my everyday salads in this mason jar raspberry vinaigrette, and now it's a staple in my refrigerator. It's the perfect balance of sweet and tangy!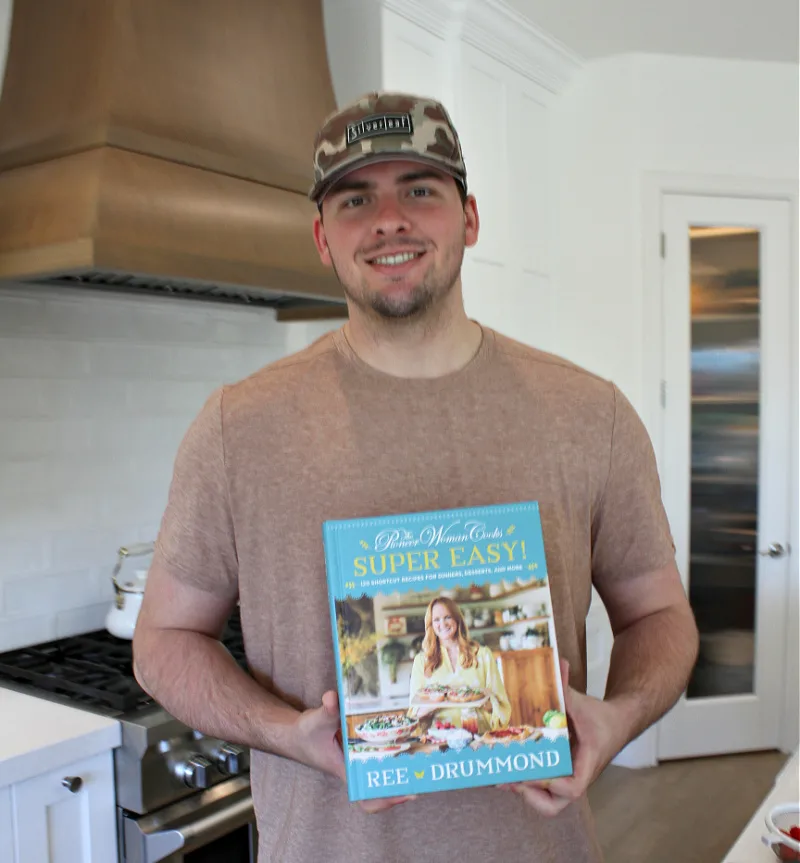 This recipe came from The Pioneer Woman's "Super Easy!" cookbook, which is a phenomenal way to find simple, tasty recipes for you to cook at home. I had the pleasure of meeting Ree at the BlogHer annual conference in Seattle back in 2012 in the early days of RecipeBoy. She's an incredibly nice person and I've admired her for years. She is awesome at creating good recipes, so I highly recommend picking up her cookbook.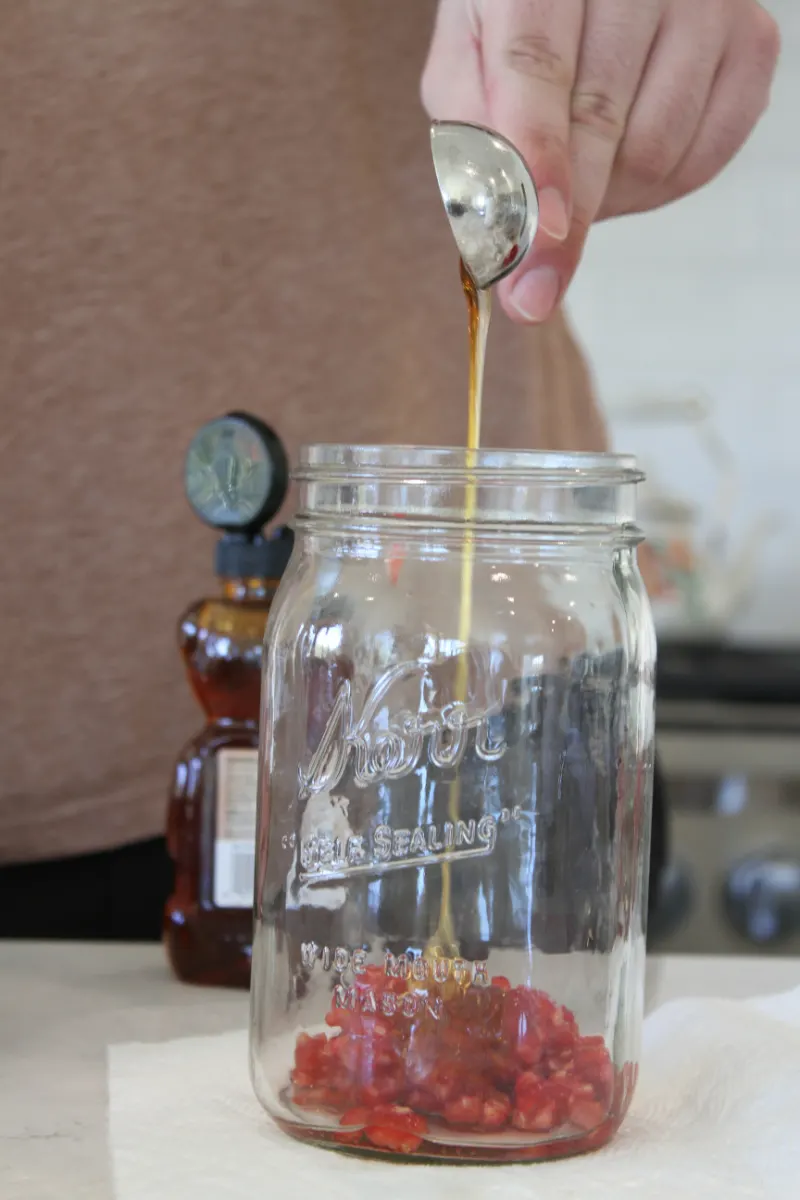 How to make Mason Jar Raspberry Vinaigrette:
Ingredients needed:
fresh raspberries
honey
olive oil
red wine vinegar or raspberry vinegar
Dijon mustard
kosher salt and freshly ground black pepper
To begin the recipe, you're going to combine crushed raspberries and honey in a mason jar. If you've been following me for a while, you know how much I love raspberries! They are so tasty and I leap at the opportunity to use them in my recipes whenever possible.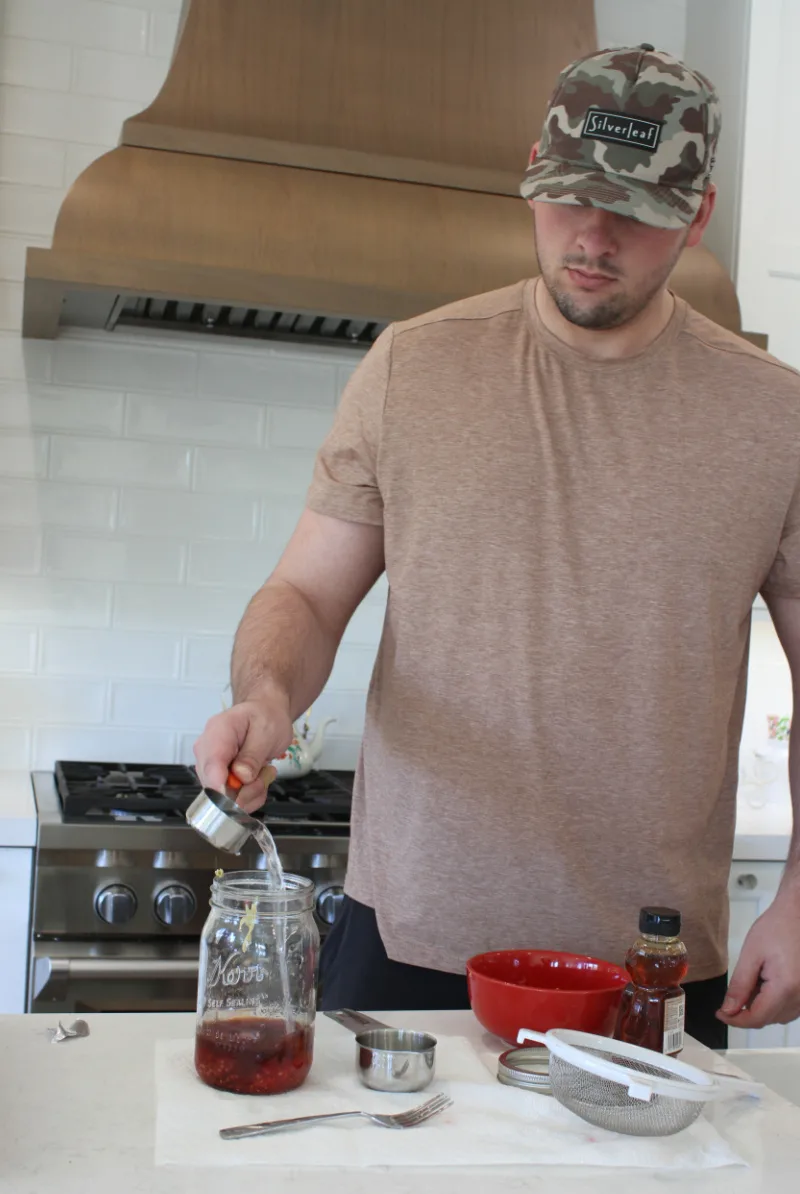 Add the rest of the ingredients as described and you're almost done! There are only a few ingredients in this whole recipe, so it's super simple to make if you're short on time or just searching for a new, homemade salad dressing.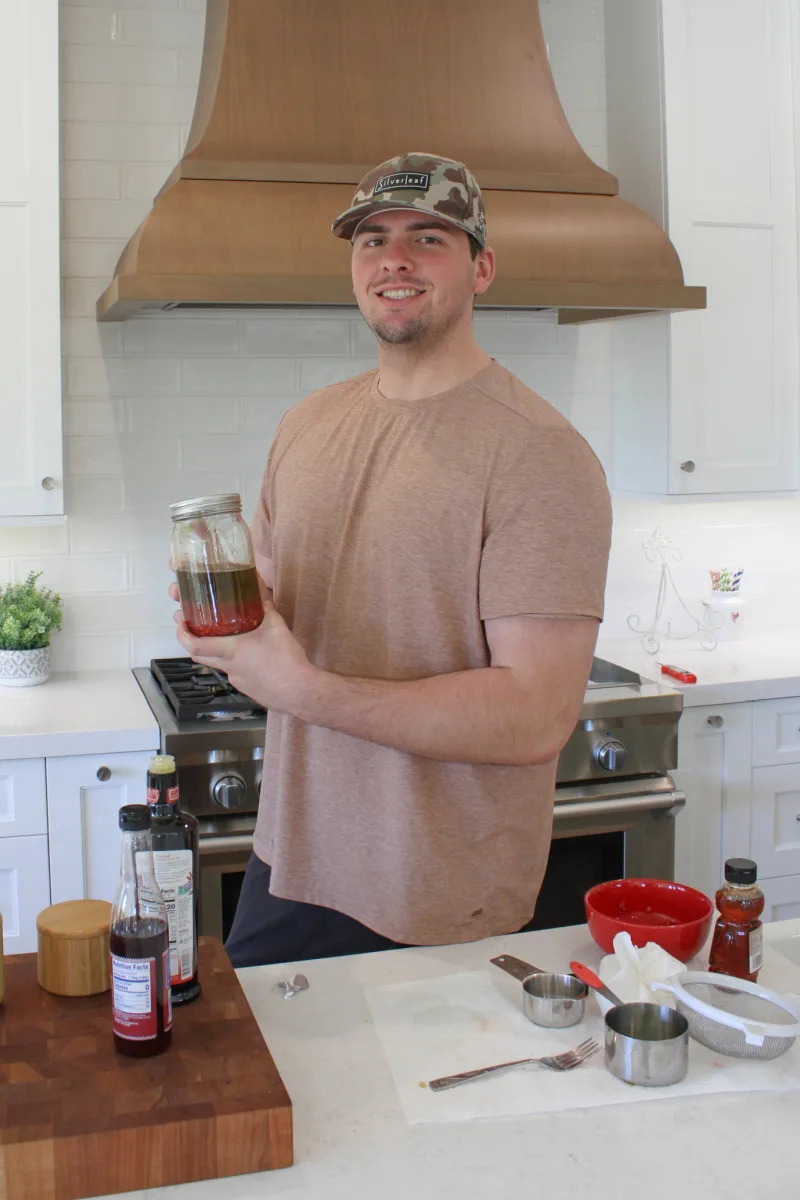 Seal that bad boy up and get ready to shake. The mason jar works perfectly for this recipe because you can make it and store it in the same container! This eliminates a lot of pesky clean-up and dishwashing, which I'm sure everyone is a fan of.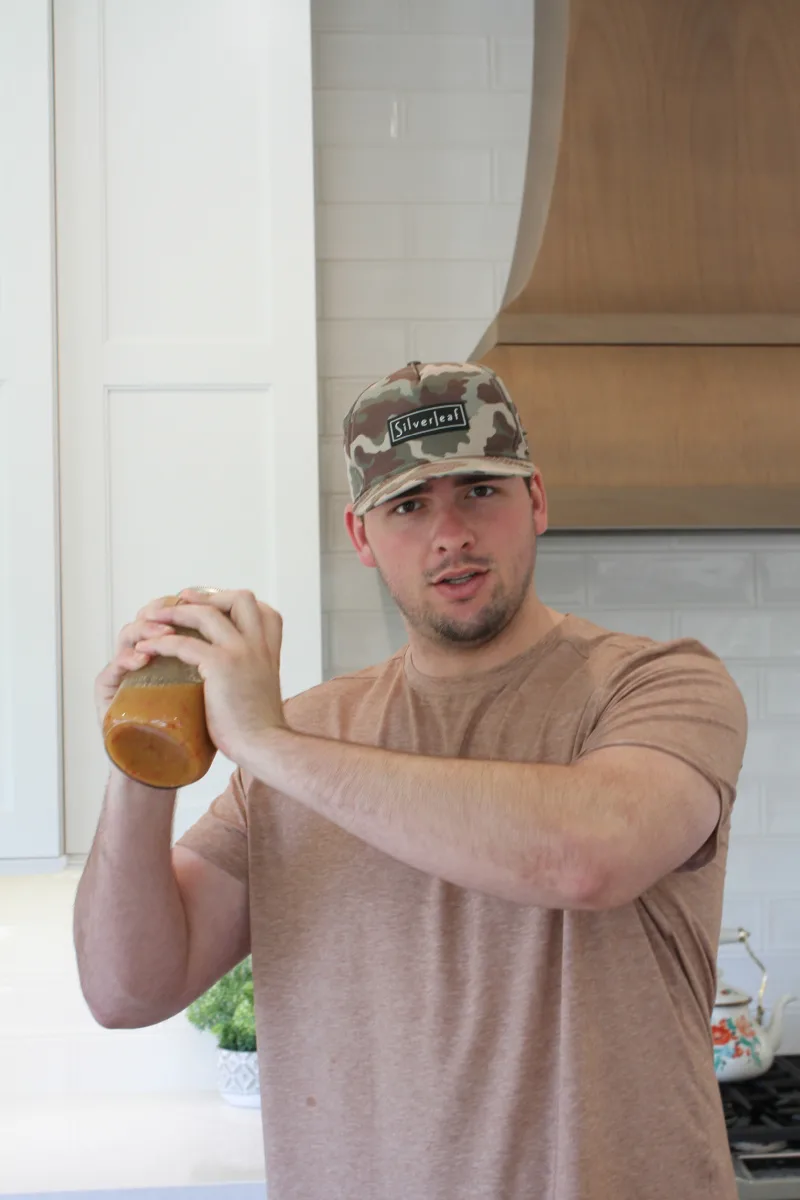 Watching someone furiously shake a mason jar may be one of the most entertaining things to observe. There's simply no way to do it that doesn't make you look like one silly goose.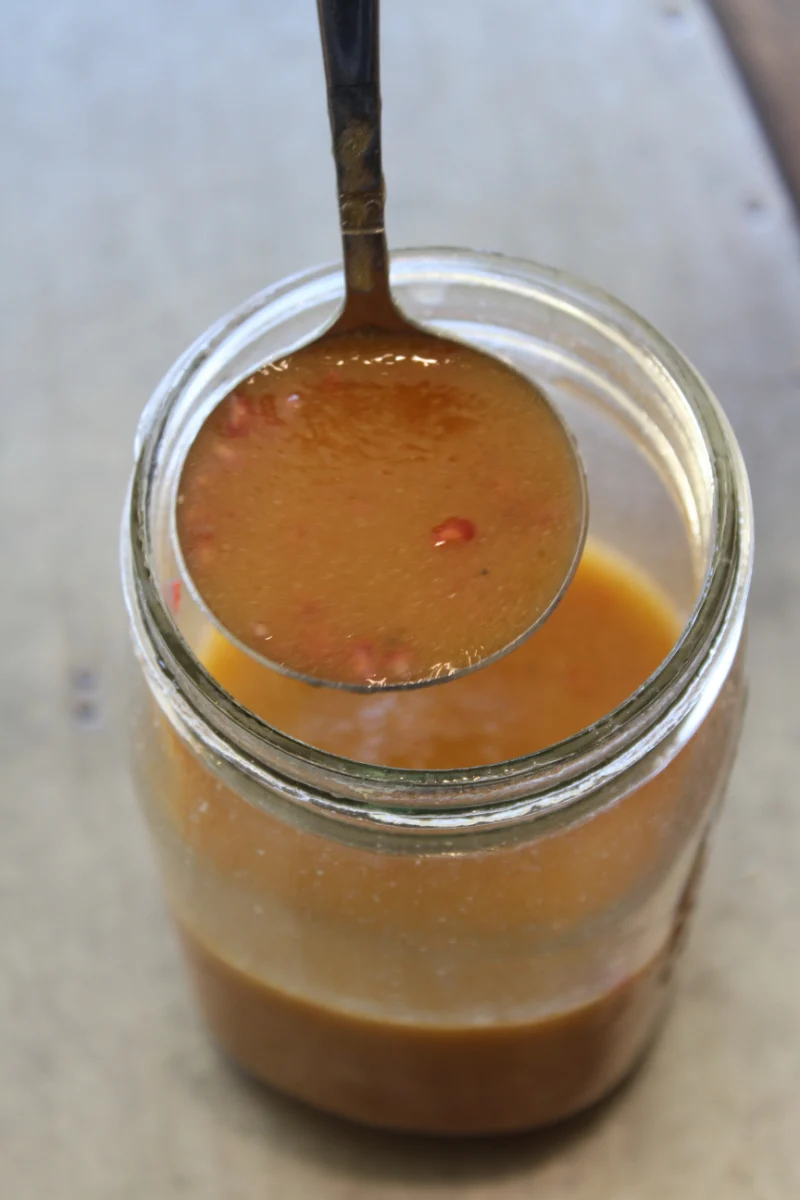 The perfect salad dressing! Like I said before, this is the perfect combination of sweet and tangy! The raspberries and honey add to the first flavor profile while the vinegar brings out the latter. If you want your vinaigrette to be as uniform as possible in terms of consistency and flavor, make sure you shake it up vigorously.
I love using this vinaigrette in salads containing fruit, but it's pretty versatile in how you can use it. Neither the raspberry nor the vinaigrette are too overpowering, which I think is pretty cool for a vinaigrette (sometimes vinaigrettes can be very bitter). Enjoy!
The Best Salad Recipes: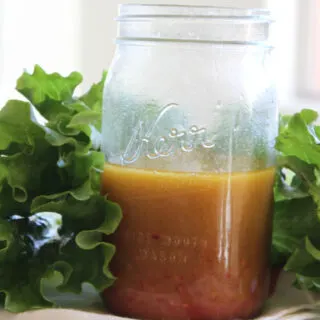 Mason Jar Raspberry Vinaigrette
The Pioneer Woman's best salad dressing!
Ingredients
½

cup

fresh raspberries

1

tablespoon

honey

1

cup

olive oil

½

cup

raspberry vinegar or red wine vinegar

¼

cup

water

1

teaspoon

Dijon mustard

kosher salt and freshly ground black pepper,

to taste
Instructions
In a 1-quart mason jar, combine the raspberries and honey. Use the handle of a wooden spoon to smash the raspberries until they're mostly broken up.

Add the vinegar, water, mustard and salt/pepper to taste.

Screw on the lid and shake vigorously for 30 seconds, or until the vinaigrette is well mixed. Store in the fridge for up to 2 weeks.
Nutrition
Serving:
1
serving
Calories:
127
kcal
Carbohydrates:
2
g
Protein:
0.1
g
Fat:
14
g
Saturated Fat:
2
g
Polyunsaturated Fat:
1
g
Monounsaturated Fat:
10
g
Sodium:
41
mg
Potassium:
10
mg
Fiber:
0.3
g
Sugar:
1
g
Vitamin A:
1
IU
Vitamin C:
1
mg
Calcium:
2
mg
Iron:
0.1
mg