Grammy's Tuna Casserole
This post may contain affiliate links.


This week I wanted to share a family recipe with you guys. My grammy used to make this recipe for my dad and my aunt when they were little so I wanted to make it for her. I hope you'll enjoy Grammy's Tuna Casserole!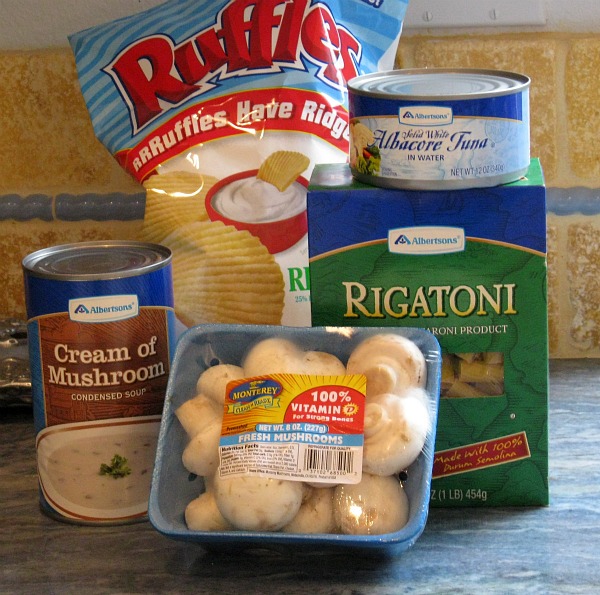 The tuna casserole has only five ingredients. ( but you need a little bit of milk to thin it out.)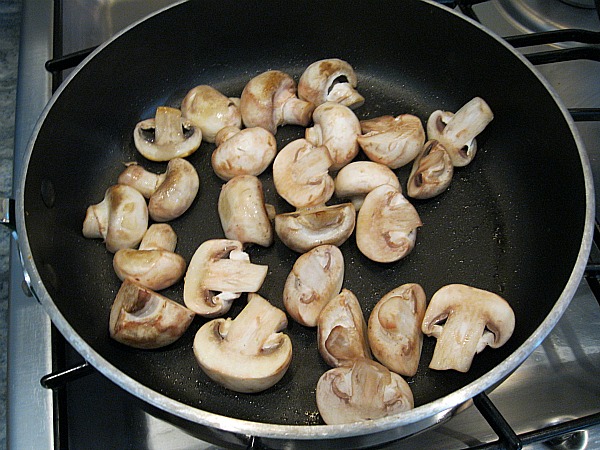 I'm not a big fan of sauteed mushrooms, I just used them for decoration.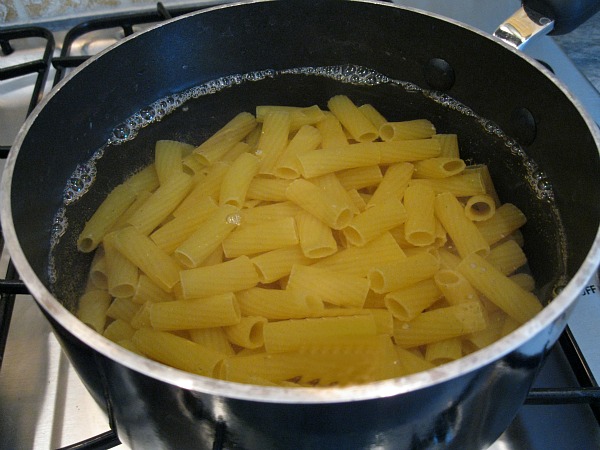 All of this rigatoni needs to soften up before it becomes edible.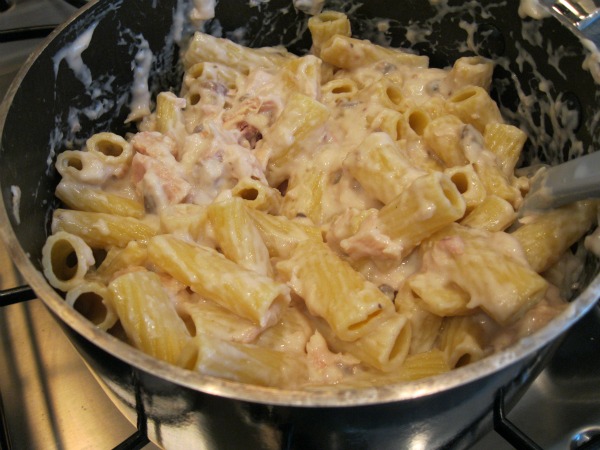 It might look disgusting but it's very tasty! ( Never judge a book by it's cover)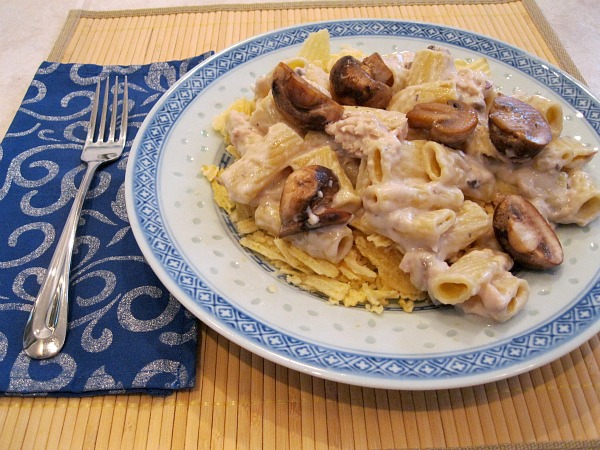 Before you eat the casserole, you need to put a generous amount of potato chips under it.  This adds just the right amount of crunch to it.
The finished product turned out great! It was very tasty and I loved it!  My Grammy did too 🙂
And even a kid can make it…. Like Me!
Grammy's Tuna Casserole
This is a special dinner that my Grammy always makes for me...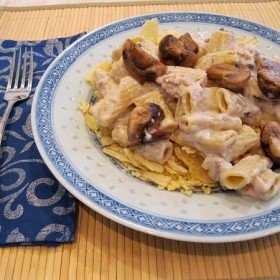 Ingredients:
1 pound rigatoni pasta
8 ounces fresh sliced mushrooms
1 Tablespoon butter
1 (26 ounce) can cream of mushroom soup
1/4 cup milk
1 (12 ounce) can white tuna, squeezed dry
1 bag of Ruffles potato chips
Directions:
1. Fill a large pot with water and heat it up until it starts to boil. Add the pasta to the boiling water and cook according to the instructions on the box. Then drain the pasta.
2. Saute the mushrooms in a little bit of butter, just until they're softened. Set them aside.
3. In the empty pot, mix together cream of mushroom soup and milk over low heat. Stir until smooth and hot. Stir in cooked pasta and tuna. Continue to cook until all is heated through.
4. To serve, crush potato chips onto a dinner plate. Scoop pasta mixture on top of the potato chips. garnish with sauteed mushrooms. Eat!