Prince Liam's Peanut Butter Cookies (& a Giveaway!)
Today I'm hosting my very first giveaway- but more about that at the end of this post.
I baked some cookies from the Cookies for Kids' Cancer Cookbook by Gretchen Holt-Witt. These cookies are for Liam, a little boy who was diagnosed with pediatric cancer when he was just 2 1/2 years old. His mom raised money by having a lot of bake sales that all contributed to finding a cure for pediatric cancer. To get involved in the cause or learn more,  visit www.CookiesForKidsCancer.org. Here are Prince Liam's Peanut Butter Cookies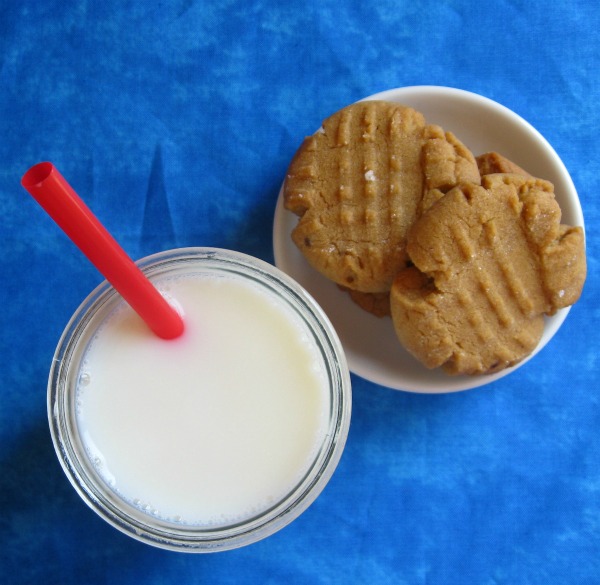 These cookies taste fantastic. They are made with natural peanut butter and are very crunchy. If you are planning a bake sale any time soon, I advise that you make this recipe.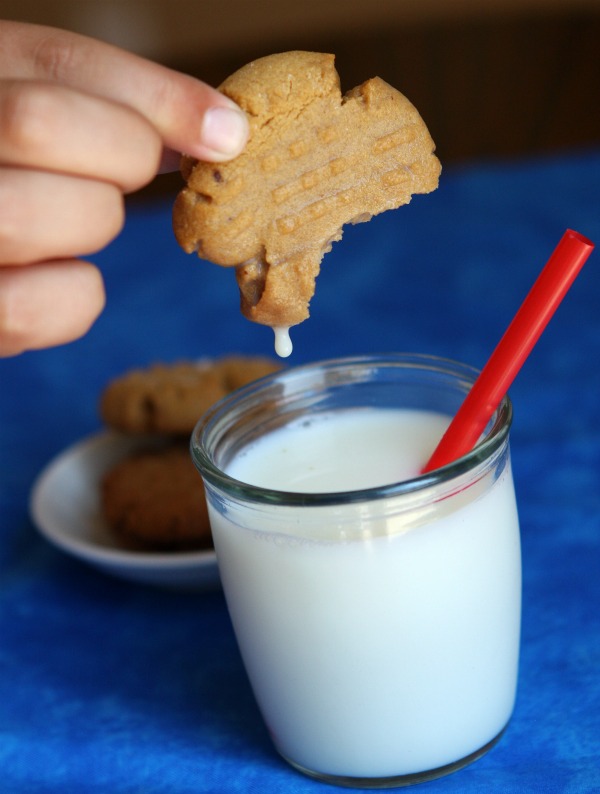 You absolutely have to have milk with these cookies.  And dunking them? …even better!!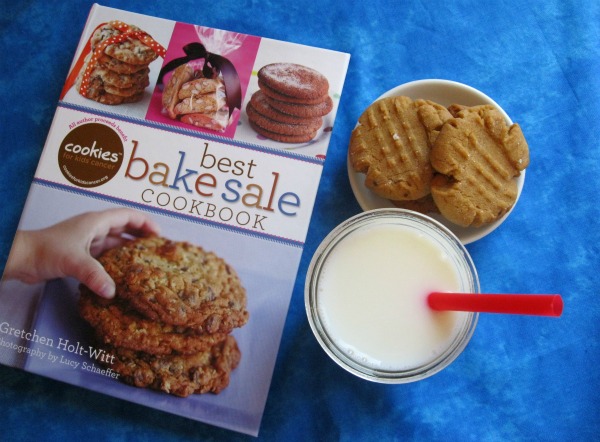 I'm giving away one copy of the Cookies for Kids' Cancer cookbook, courtesy of Wiley Publishing and one OXO Good Grips Good Cookie Spatula, courtesy of OXO.  This giveaway is open to anyone who has a mailing address in either the USA or CANADA. The winner will be chosen on random.org on Sunday, October 2nd and will be contacted by email.  The winner will receive a Cookies for Kids' Cancer Cookbook and an OXO Good Grips Good Cookie Spatula.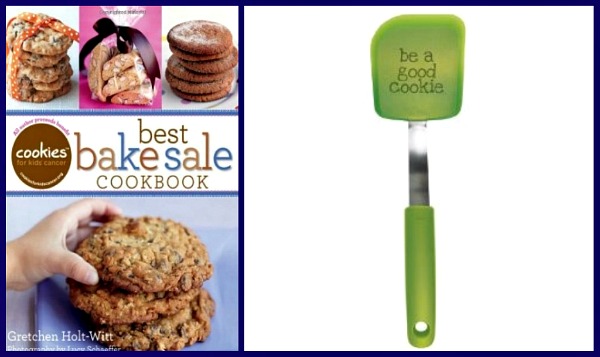 This giveaway is now closed.  The randomly selected winner from random.org is #32 "VBaller."  Congrats!

Prince Liam's Peanut Butter Cookies
This recipe pays tribute to Liam, who lost his life due to pediatric cancer.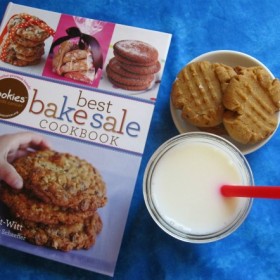 Ingredients:
1/2 cup vegetable shortening
1/2 cup granulated white sugar, plus additional for sprinkling
1/2 cup packed dark brown sugar
1/2 cup natural-style peanut butter, at room temperature
1 large egg, at room temperature
1 teaspoon vanilla extract
1 1/2 cups all-purpose flour
1 1/4 teaspoons baking powder
1/8 teaspoon salt
Directions:
1. Preheat the oven to 350 degrees F. Line 3 cookie sheets with parchment paper.
2. Place the shortening, sugars, peanut butter, egg, and vanilla in a large bowl. Use an electric hand mixer to beat these ingredients on medium speed, scraping the sides of the bowl, until all is well-combined.
3. In a separate bowl, whisk together flour, baking powder and salt. Add the flour mixture to the peanut butter mixture and beat on low speed until well combined (1 to 2 minutes).
4. Scoop up a tablespoon of the cookie dough and use your hands to roll it into a ball. Dip the tines of a fork into sugar and press down on each ball of cookie dough, forming a criss-cross pattern on top. Repeat with the rest of the cookie dough, and place the cookies about 1 1/2 inches apart on the cookie sheets.
5. Bake until the edges of the cookies are lightly browned, 12 to 14 minutes. Cool and eat!