Thursday, June 30, 2011
For the upcoming 4th of July weekend, I decided to make an easy Star Spangled Pie.  This pie is made of cherries and blueberries which add the red and blue to the pie.  The white is the pie crust but to make it a little more white, just add whipped cream.  Hope you enjoy!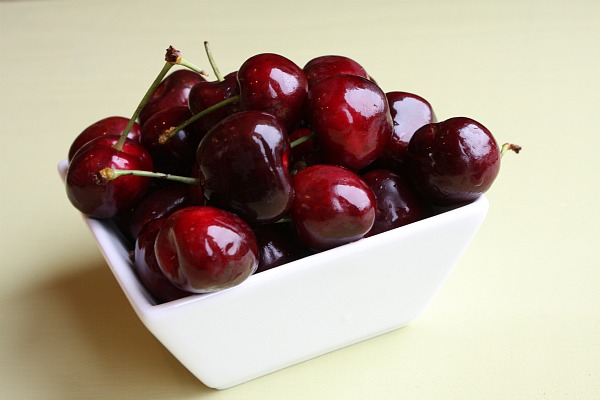 Sample a couple of fresh cherries but spit out the pits!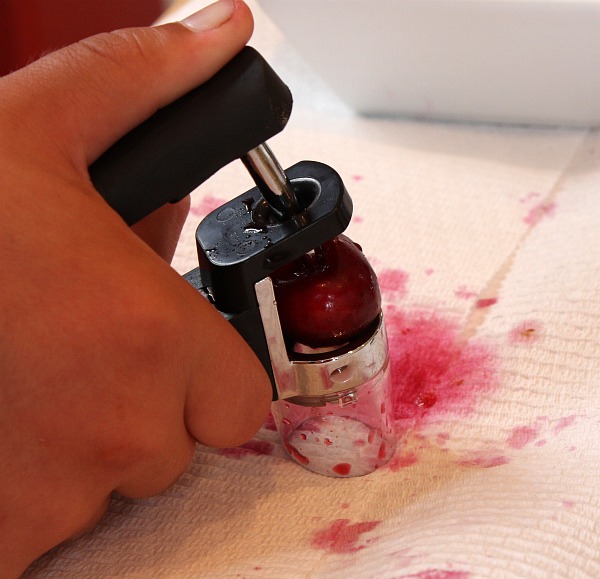 De-pit all of the cherries.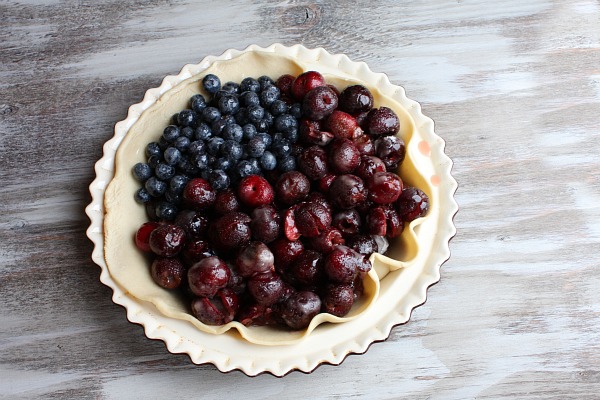 Fill the pie crust 3/4 with cherries and 1/4 with blueberries. Make sure you put the blueberries in the upper-left corner because that's where the stars are going to be placed.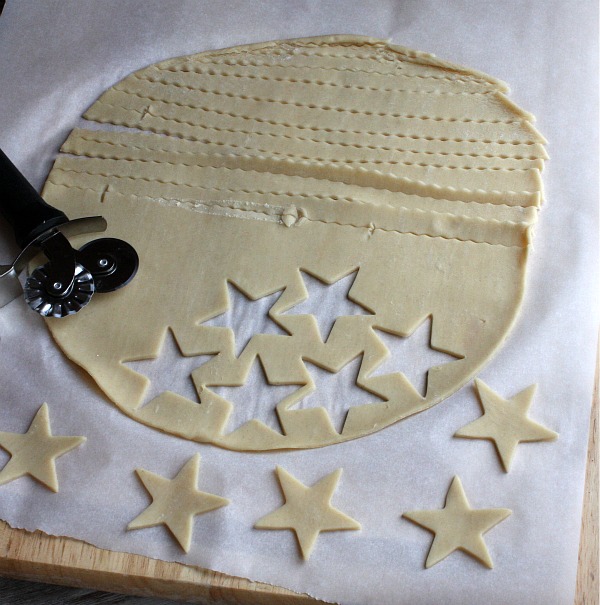 Cut out a few stars and stripes for your pie.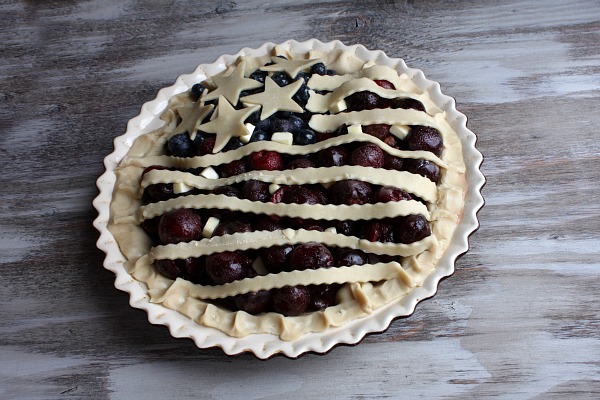 Lay the stripes across the cherries but place the stars on top of the blueberries.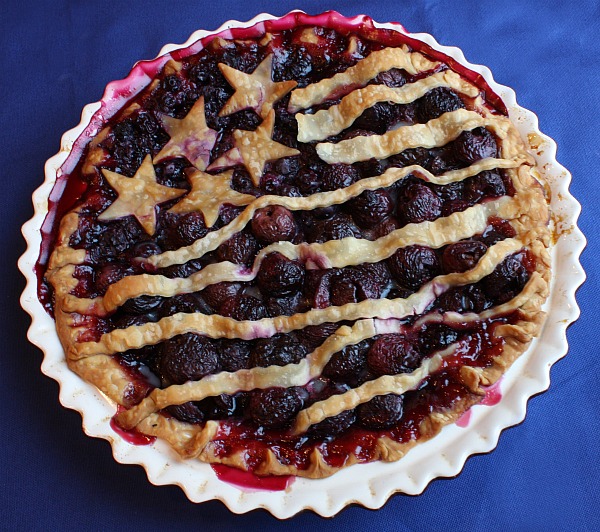 Bake it until the crust turns golden-brown and berries are nicely bubbling.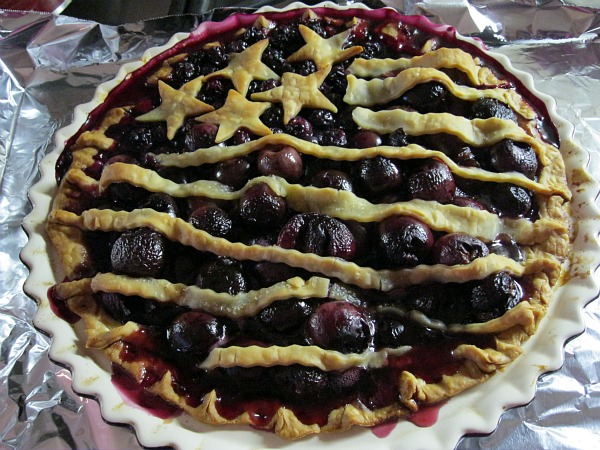 The Star Spangled Pie tasted great and is perfect for 4th of July.
And even a kid can make it….Like Me!
Star Spangled Pie

Yield: 1 (9-inch) pie

Prep Time: 25 min

Cook Time: 60 min

A good ol', patriotic pie filled with fresh blueberries and cherries!

Ingredients:

5 cups fresh sweet, dark cherries, rinsed and pitted
3 Tablespoons freshly squeezed lemon juice, divided
1 1/2 cups fresh blueberries, rinsed & drained
1 cup granulated white sugar
1/4 cup cornstarch
1 box of refrigerated pie crust (or your favorite homemade)
1 Tablespoon butter, cut into small pieces

Directions:

1. Preheat oven to 400 degrees F.

2. In a large bowl, mix cherries with 2 Tablespoons lemon juice. In a smaller bowl, mix blueberries with remaining 1 Tablespoon lemon juice. Combine sugar and cornstarch; gently stir 1 cup of the mixture into cherries and 1/4 cup into blueberries.

3. Place 1 uncooked pie crust in a pie pan. Place the other pie crust on a cutting board and cut out some stars and stripes.

4. Spoon cherry mixture over 3/4 of the pastry in pan, leaving 1 quadrant free. Spoon blueberry mixture into the unfilled area. Scatter butter evenly over fruit.

5. Top filling with stars and stripes. Stripes over the cherries and stars over the blueberries. Set the pie in a foil-lined 13x17-inch baking pan.

6. Bake on bottom rack until fruit is bubbling in the center and pastry is golden brown, about 1 hour. If the pie crust is browning too quickly, gently cover it with foil.

7. Let the pie cool on a rack for at least 3 hours. It's best served the same day. Serve with whipped cream or vanilla ice cream to make this a red, white & blue dessert!

Source: RecipeBoy.com (adapted from Sunset)