Thursday, August 11, 2011
Today I decided to make something so easy and awesome that everyone will want to make it.  I'm going to show you how to make Peanut Butter Brownie Cookies with a Chocolate Ganache Drizzle.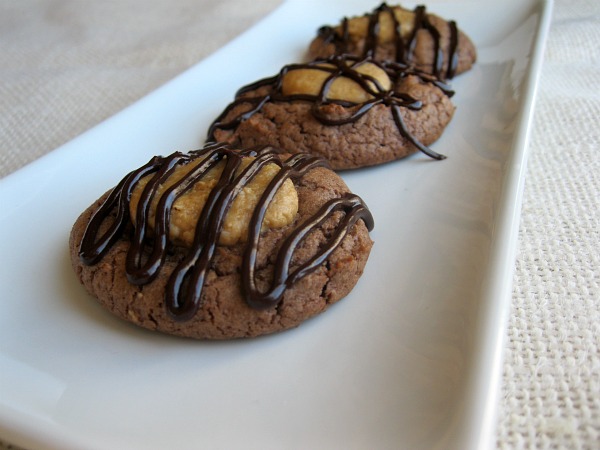 Want some?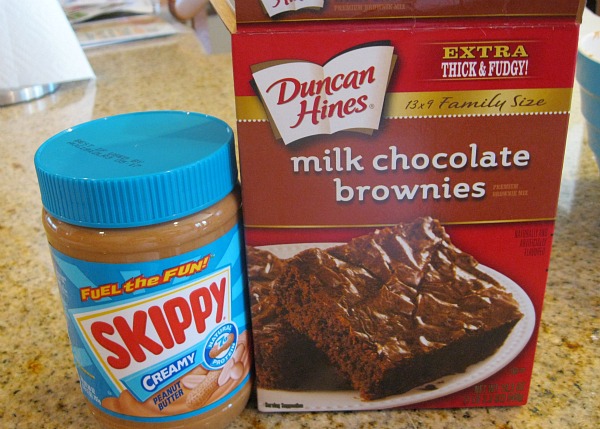 These are the two main ingredients in the cookies. A lot of peanut butter and a nice and thick brownie mix. It's okay to use shortcuts like boxed brownie mix once in a while.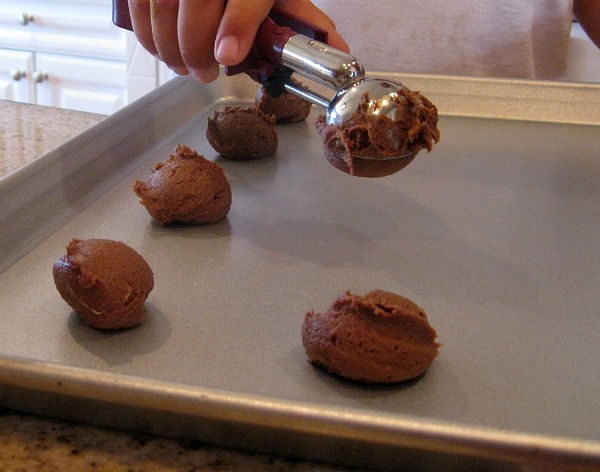 The brownie part of the cookie is the base.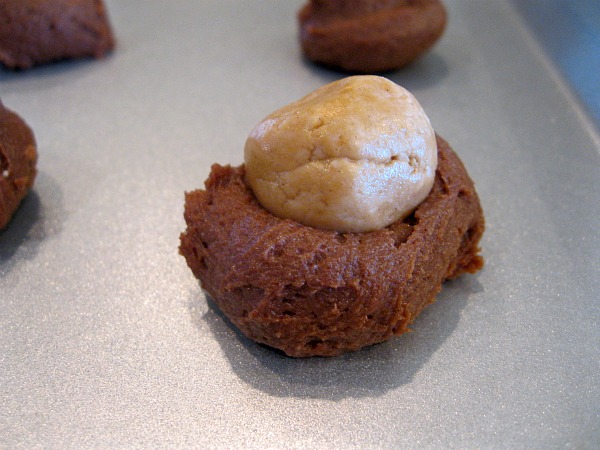 The peanut butter center helps add to the flavor.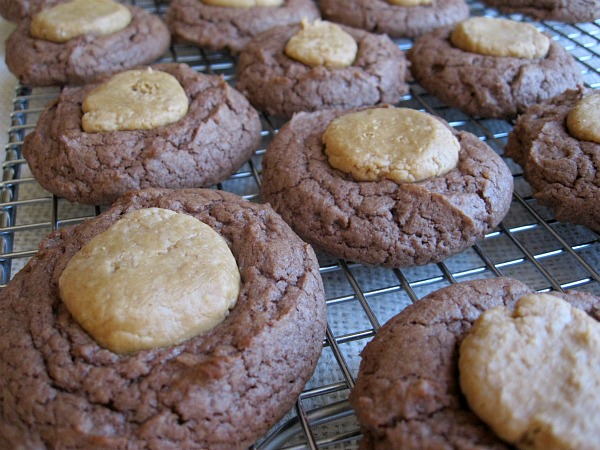 The cookies should look like this when they're done baking. They look kind of boring right? So that's why I added this….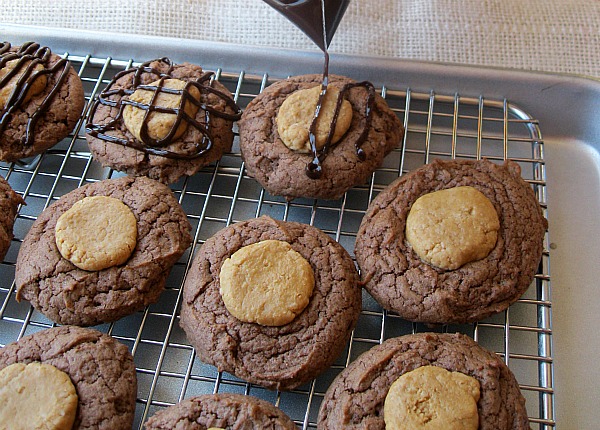 … a warm chocolate ganache. Mmm. Even my mouth is watering right now!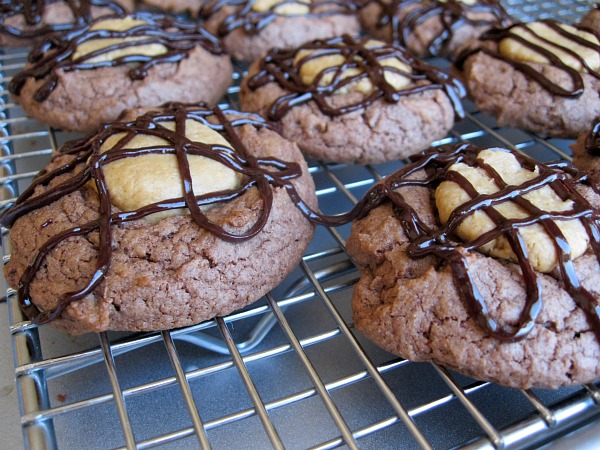 You can create your own design squiggles on the cookies.  Just drizzle and then let them sit for a while until the the chocolate sets.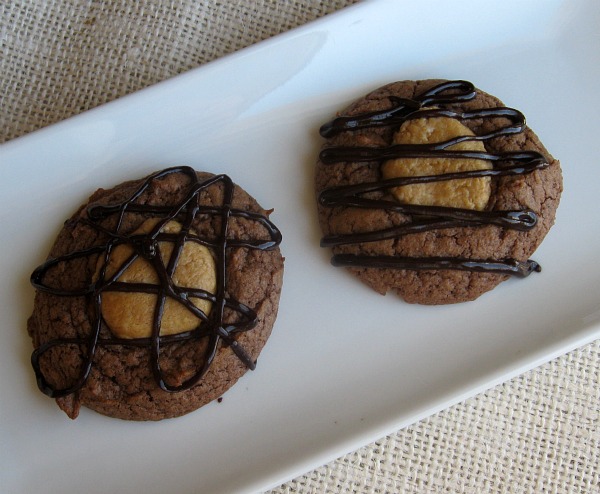 My signature design is the one on the left.
I brought these to a family barbecue, and everyone loved them.  They couldn't even taste that it was made from a boxed brownie mix either.  I give these cookies a big thumbs up.
And even a kid can make it…. Like Me!
Peanut Butter Brownie Cookies

Yield: 24 cookies

Prep Time: 30 min

Cook Time: 12 min

A delicious and easy cookie recipe...

Ingredients:

COOKIE BASE:
1 (20 ounce) box Duncan Hines Milk Chocolate Brownie Mix
1/4 cup butter, melted
4 ounces cream cheese, at room temperature
1 large egg

COOKIE FILLING:
1 cup powdered sugar
1 cup smooth peanut butter

ICING:
1/2 cup chocolate chips
2 Tablespoons heavy whipping cream

Directions:

1. Preheat oven to 350 degrees F.

2. Prepare cookie base: Place cookie base ingredients in a medium bowl and beat by hand until they are well blended. Drop dough onto ungreased cookie sheets about 2-inches apart. You should be able to make 24 cookies.

3. Prepare cookie filling: In a small bowl, mix filling ingredients together and roll into 24 balls. Lightly press peanut butter balls into the surface of the uncooked brownie cookies and bake for 12 to 14 minutes or until the edges are set. Remove from oven and let cool completely. Transfer the cookies to a wire rack and place some waxed paper underneath.

4. Prepare icing: Place icing ingredients in the microwave for about 1 minute. Stir and then microwave a little bit more; stir again until chocolate ganache is smooth and easy to drizzle. Scoop it into a zip baggie and snip the corner. Squeeze the bag and drizzle over the cookies. Let the cookies sit until the chocolate has a chance to set (or refrigerate them to speed up the process).

Source: RecipeBoy.com (adapted from Food Network)